You guys. I have been telling you I'm going to post this wedding since 2012. THREE years later and I'm finally sharing these photos. Why has it taken me so long? Honestly because there were just sooooo many gorgeous photos I felt overwhelmed and couldn't decide which to share! Problems, I know.
In fact, I procrastinated so long that this darling couple (who also happen to by my brother and sister-in-law!) have been married for three years, and I've already posted about their baby shower (GAWH) and my niece will be ONE next month. Wow, we're all out of order over here. Sooooo without much more, I'll jump into the pics (because that's what you really want to see)!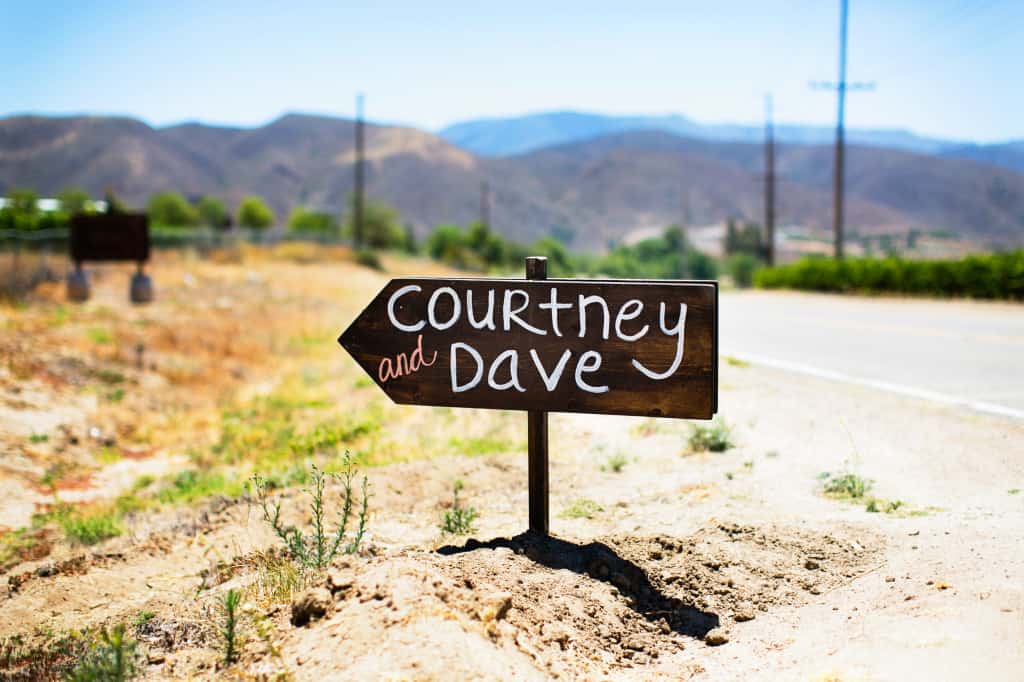 We made these DIY rustic signs that led guests to the venue which was a private estate winery in Temecula, CA.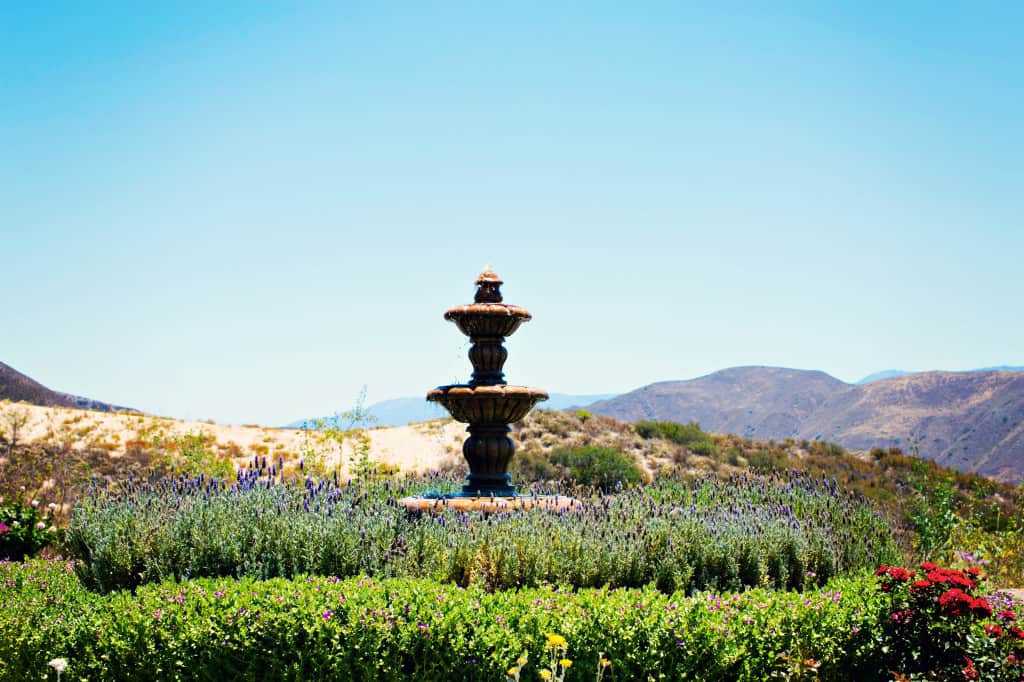 The wedding venue set the perfect stage for this romantic wedding. The couple wanted a gorgeous outdoor space that felt private and romantic.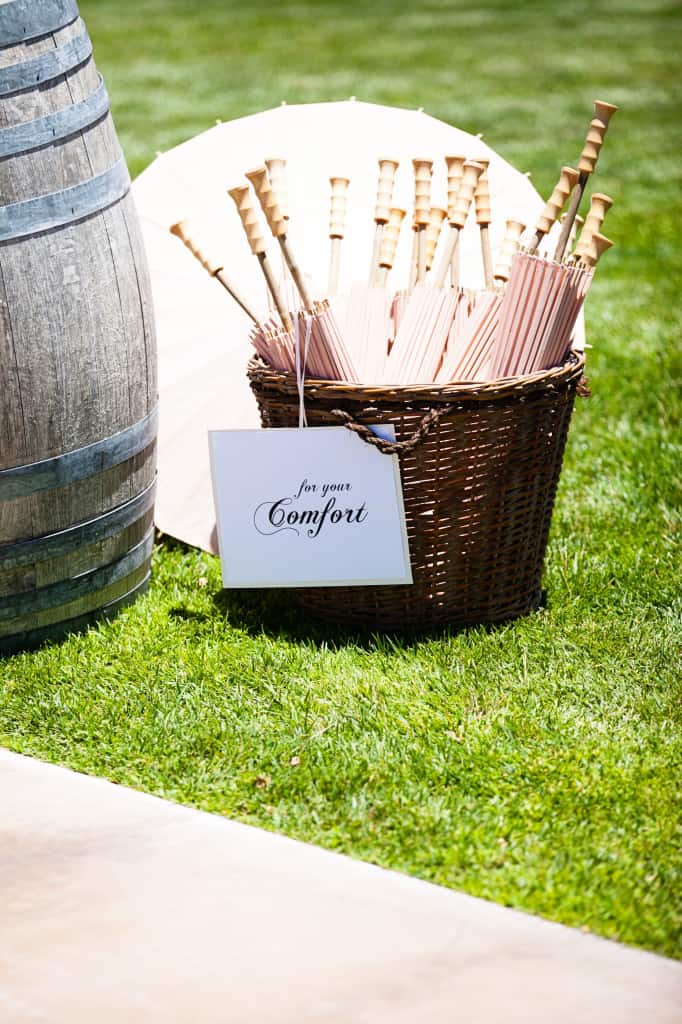 It was a warm day, so guests were offered these blush pink parasols during the ceremony.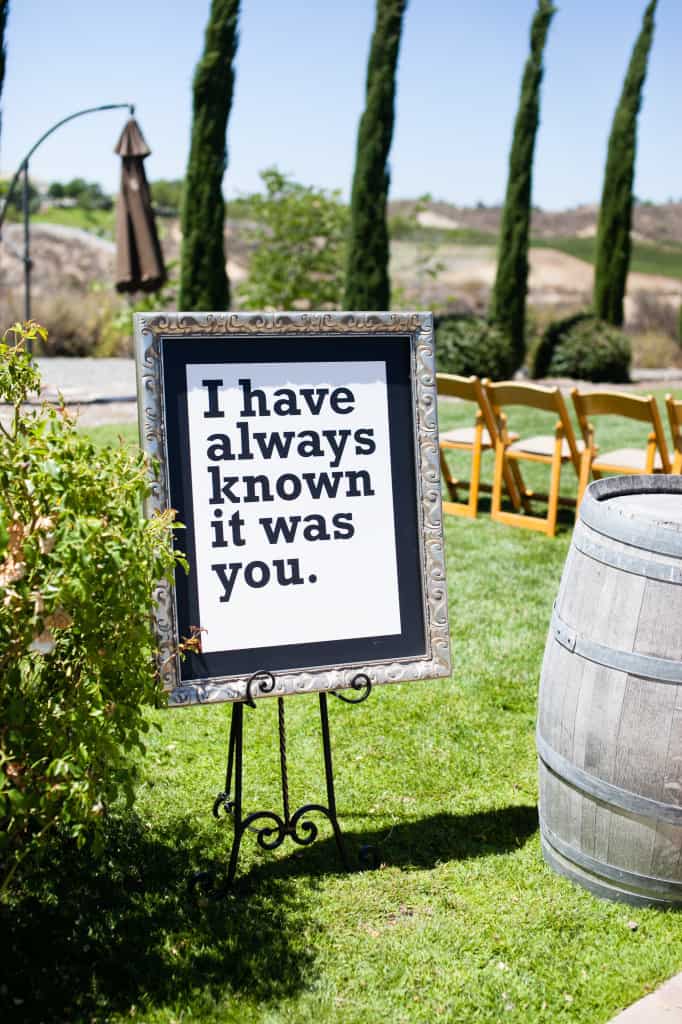 I had this sign made and it was placed on the path that led the guests to their seats for the ceremony. It was a perfect expression for this couple (they had dated for 10+ years!).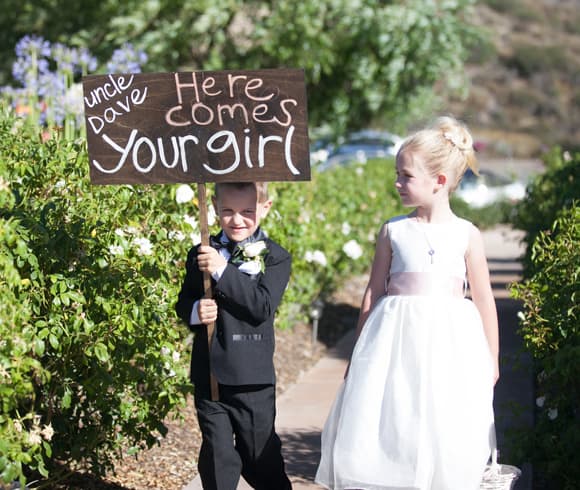 More handmade signs. How cute is this? Not to mention how cute are these two? (My nephew and youngest daughter …. so darling!)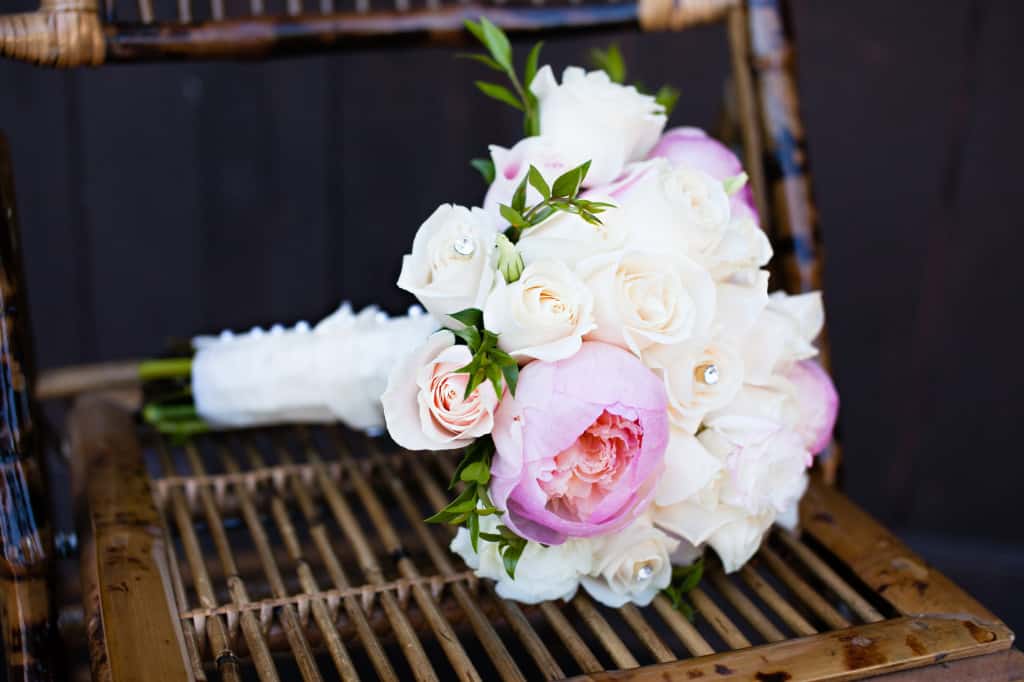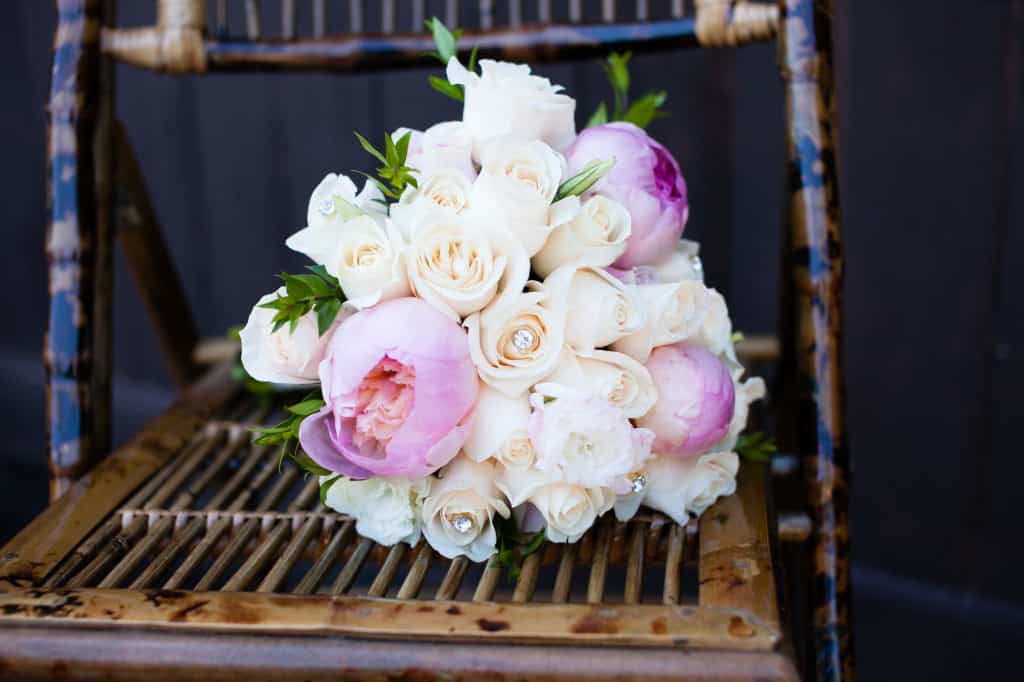 I was SO happy with how all the flowers came out! Proof you can in fact DIY your wedding flowers (of course, with a lot of planning and time!).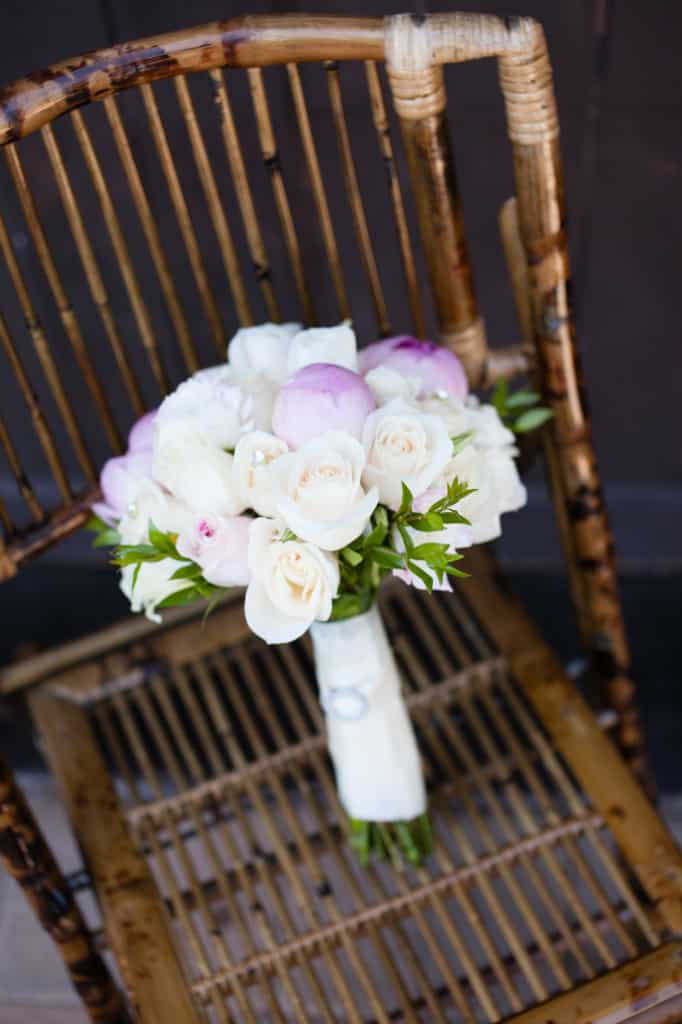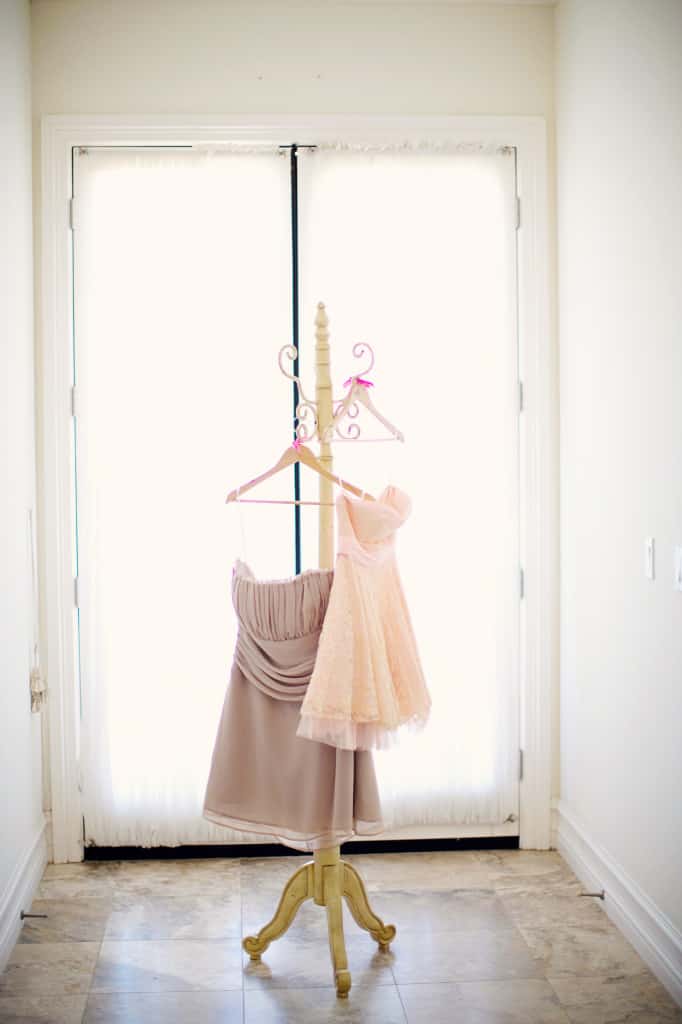 The colors were blush, champagne, and ivory. Just the perfect palette for a romantic wedding! The bride had great taste :)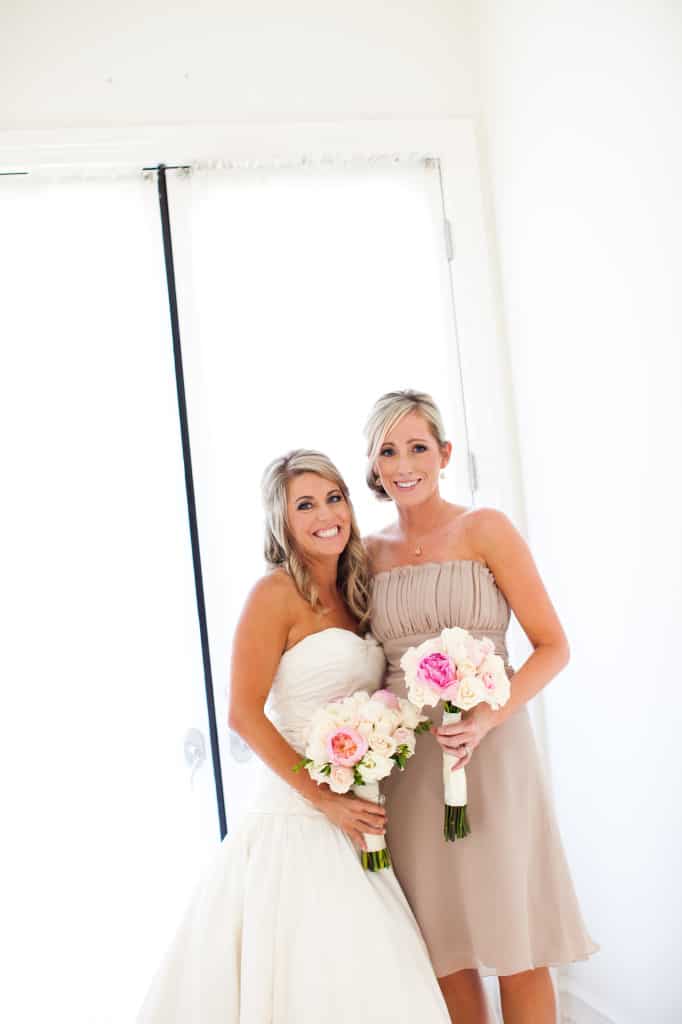 Speaking of the Bride…this is probably my favorite picture of us together. So of course, I had to include it.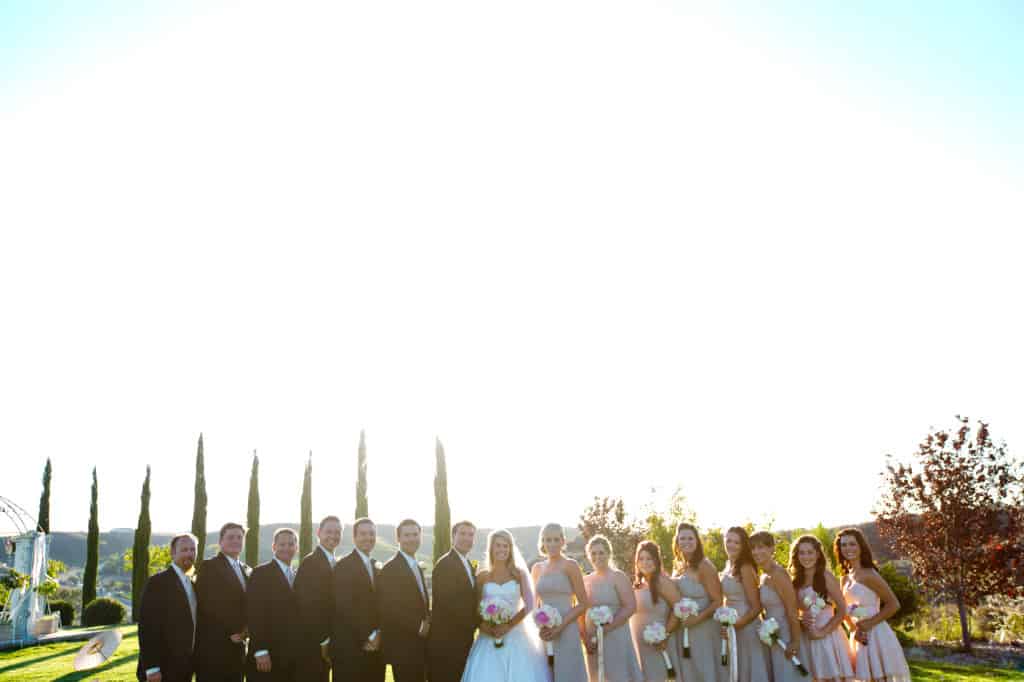 While the bridal party took photos, the guests enjoyed cocktail hour which included fun yard games.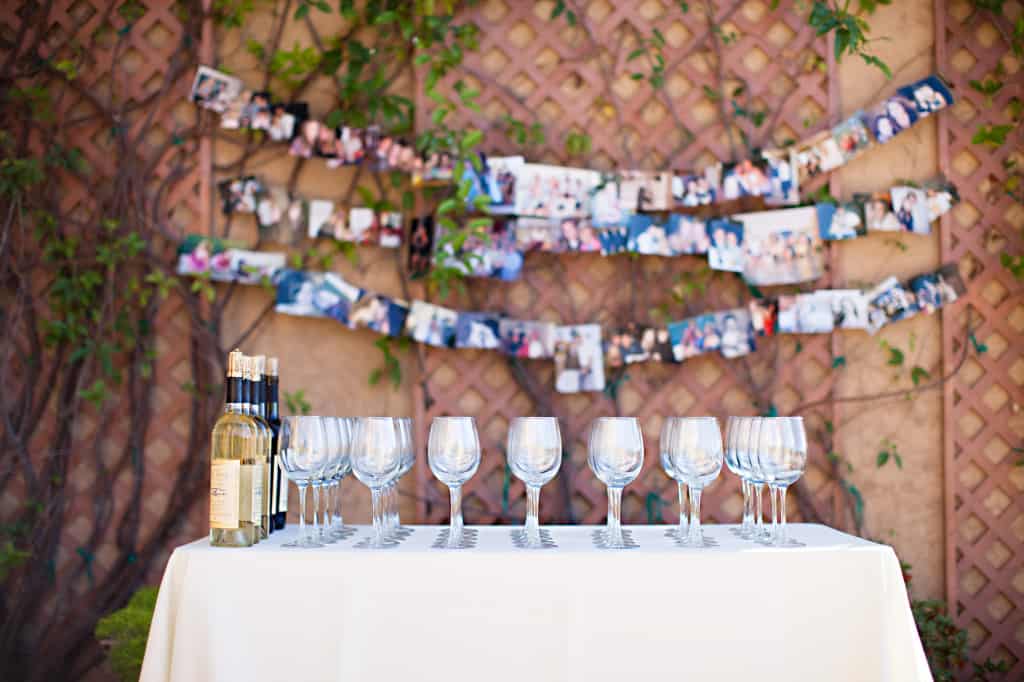 We strung candid photos of the bride and groom and their wedding party throughout the years. This was such a sweet way to show the couple with their closest friends and family.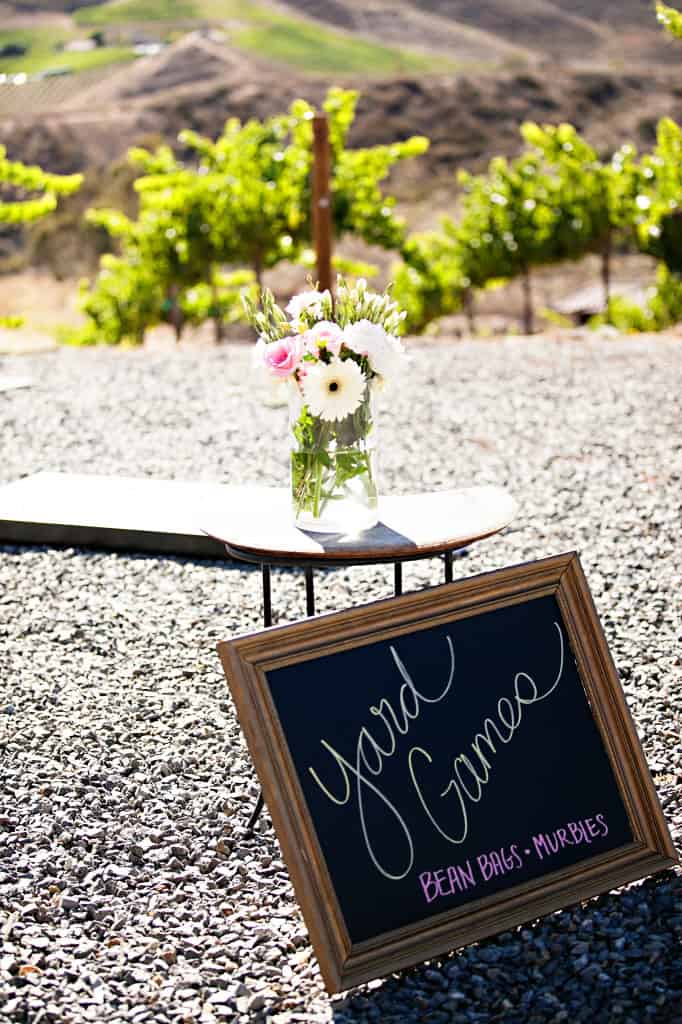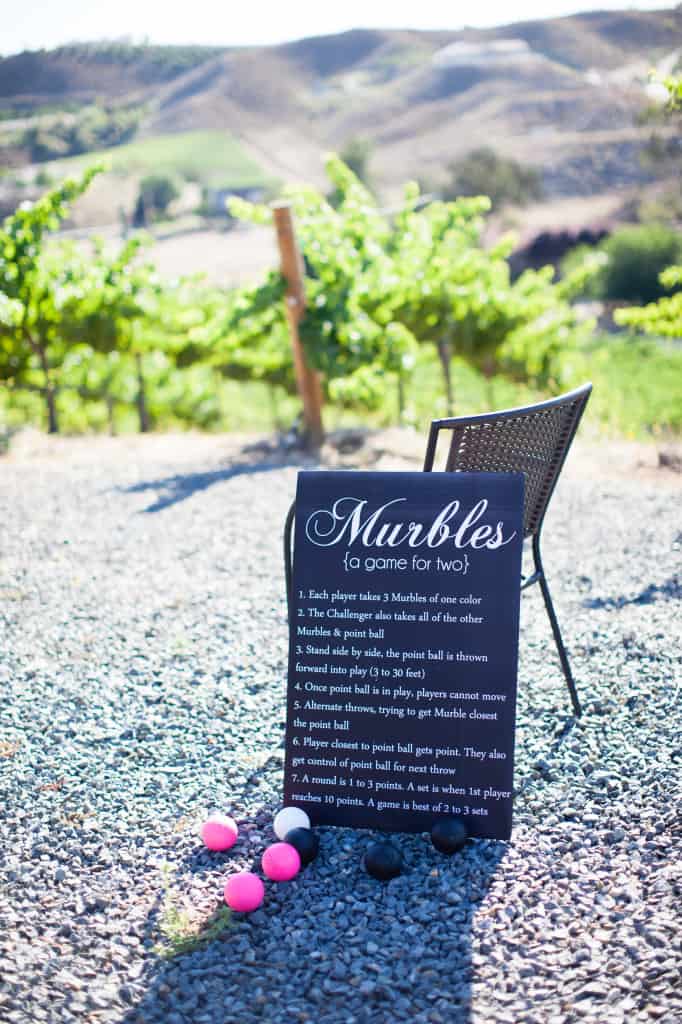 This has to be one of my favorite games, Murbles. It's similar to bocce. I printed the rules at Staples and glued them to a poster board (so simple).
The Groom made these monogrammed bean bag boards!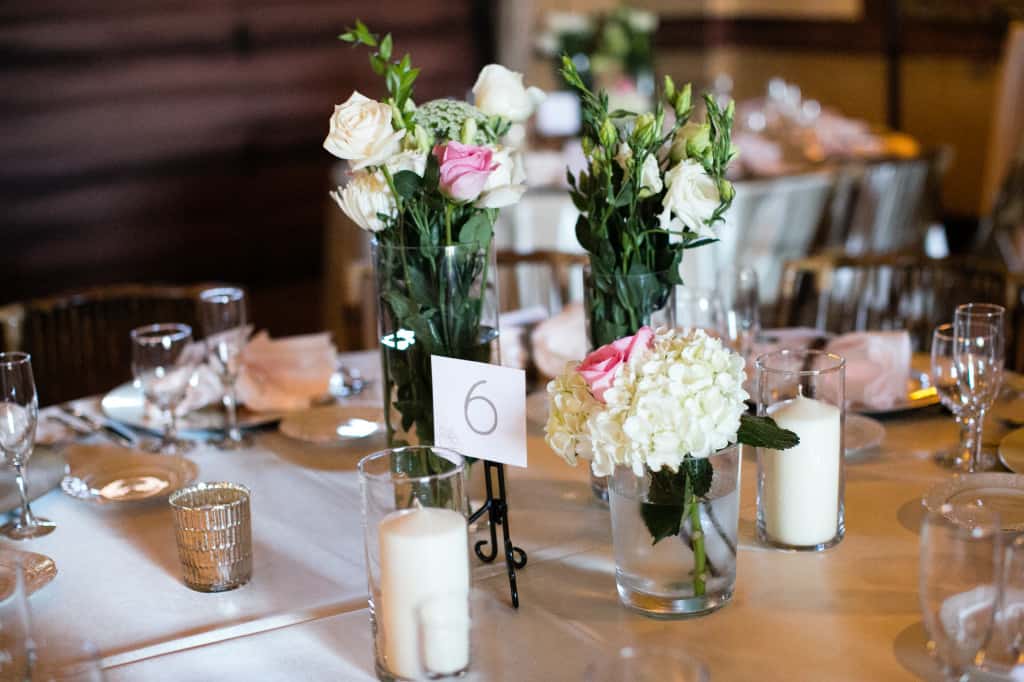 The tables had a variety of floral arrangement sizes.
On the kids' table we opted for a centerpiece that was a little sweeter  –candy! These Candy Kabobs from Sweets Indeed were a huge hit with the kids!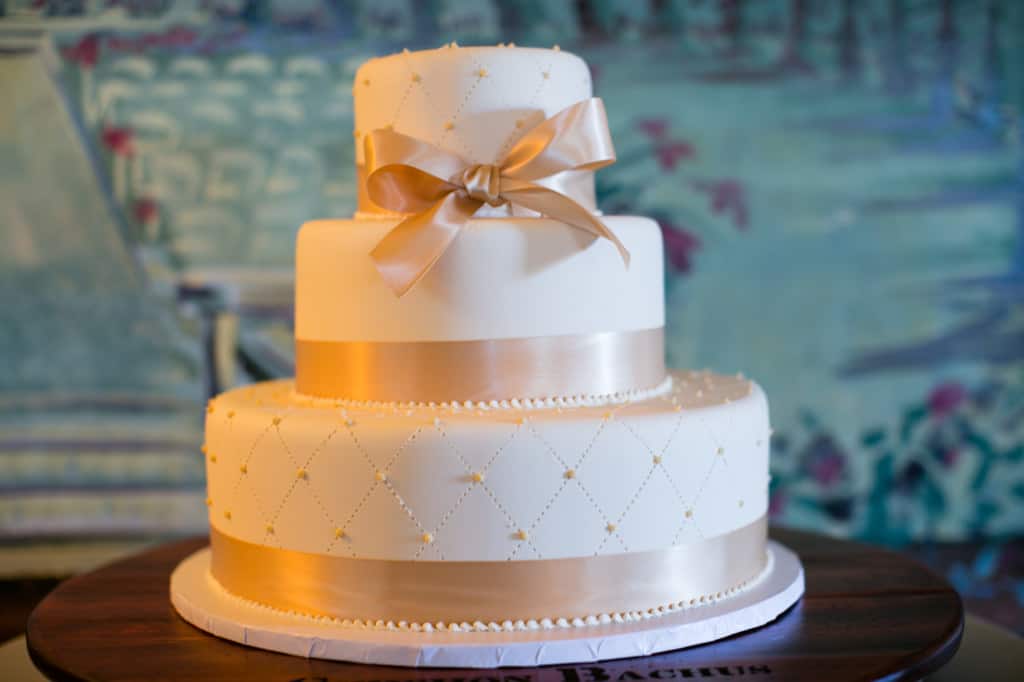 Oh and THE CAKE!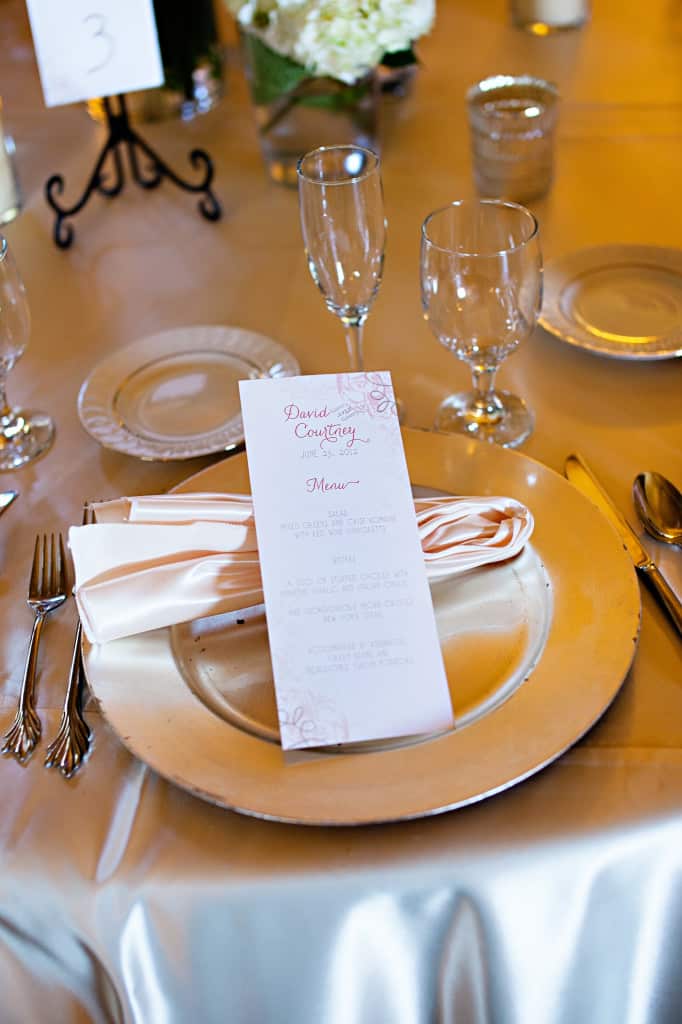 All of the paper elements were custom made by Kori Clark Designs. The invitations, meus, table numbers, and escort cards were all perfectly designed for this event.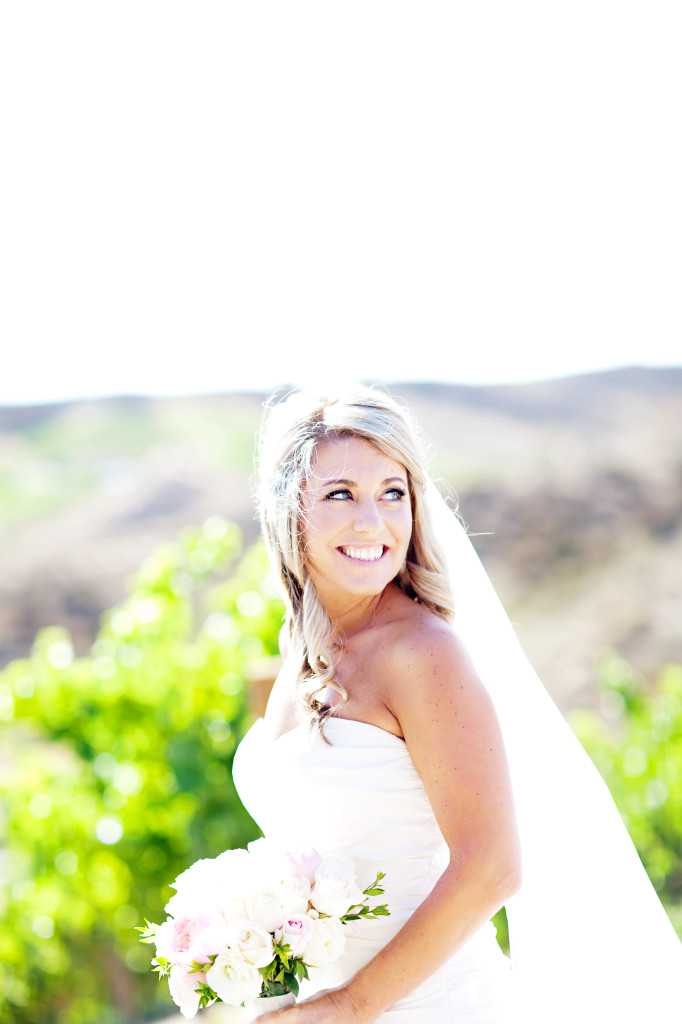 One last photo of the stunning bride. Thank you for trusting me to design and execute all of these lovely details. Thank you for having faith that I could pull off playing florist. And most of all thank you for giving me the honor of standing up next to you on your biggest day. xoxox.
Venue :: Gershon Bachus | Wedding Design + Florals  :: Thoughtfully Simple | Photography :: Tracy Dodson | Paper Elements :: Kori Clark Designs | Cake :: Jodee's Bakery