Recently, one of my favorite event designers, Kate Landers, sent me over this great Ice Cream Party she threw for her own boys' birthdays. I immediately fell in love with the classic feel- like stepping inside of an old fashioned ice cream shoppe. If you need some great DIY ice cream party ideas– check these out. And if you want it to look this fabulous, just call Kate!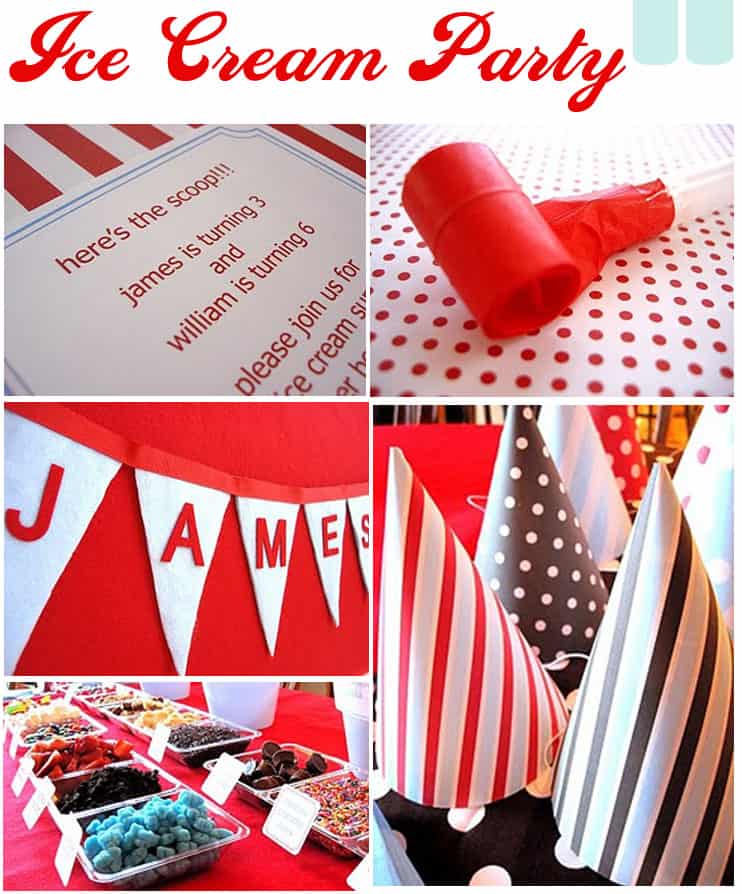 The party hats fit the theme perfectly! They are the same party hats I used for my girls' candy themed party, remember?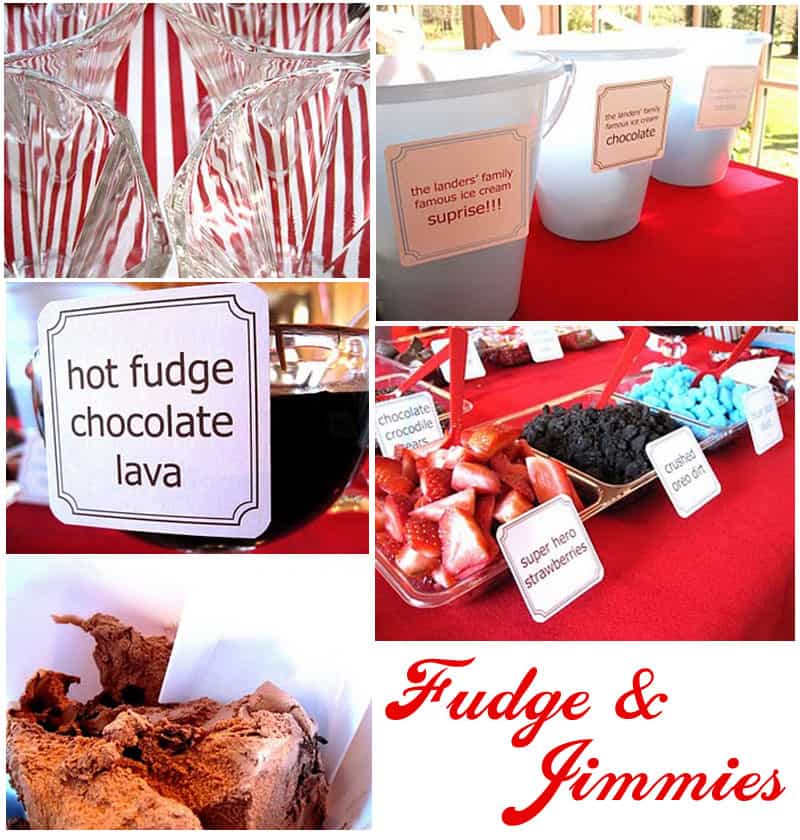 The ice cream was set out in plastic buckets with shovels as the scoops. Love it! A buffet of toppings included "super hero strawberries" and "crushed Oreo dirt" perfect for a party of boys. All the buckets were labeled with the flavor of their content, with one bucket being a "family favorite" flavor, so fun!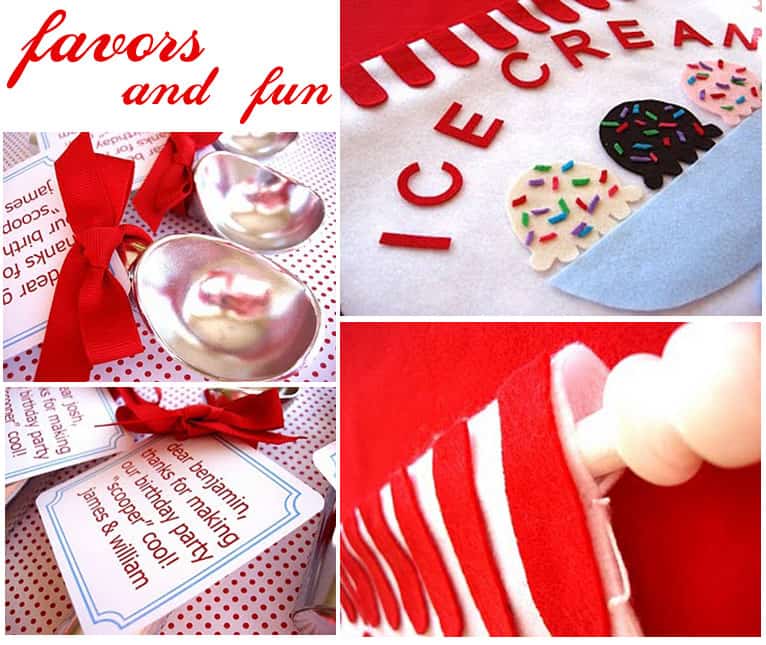 For games, they played this handmade "Pin The Cherry On The Ice Cream Sundae" game and even made sculptures out of ice cream cones. Sounds like fun right? You can see pics over on Kate's blog. For favors, adults were sent home with ice cream scoops adorned with thank you tags. The kids got to fill up bags of their favorite toppings to take home.
I just love this party! For all the party details and many more pictures, head on over to Kate's blog.
If you liked this party, you might also like these Ice Cream Party Ideas or this Sweet Shoppe Party.