Looking for a fun and simple idea for a festive St. Patrick's Day breakfast? This idea for fun St. Patrick's Day food I shared last year (green milk + Lucky Charms), has taken off on Pinterest! I am so tickled that everyone likes my super simple idea that  I wanted to share another one with you. It will take you about  3 minutes to make and will put a big smile on your kiddos face.
You will need: A cup, a stir stick, and 6 pieces of Frootloop cereal. It's as simple as it looks, really.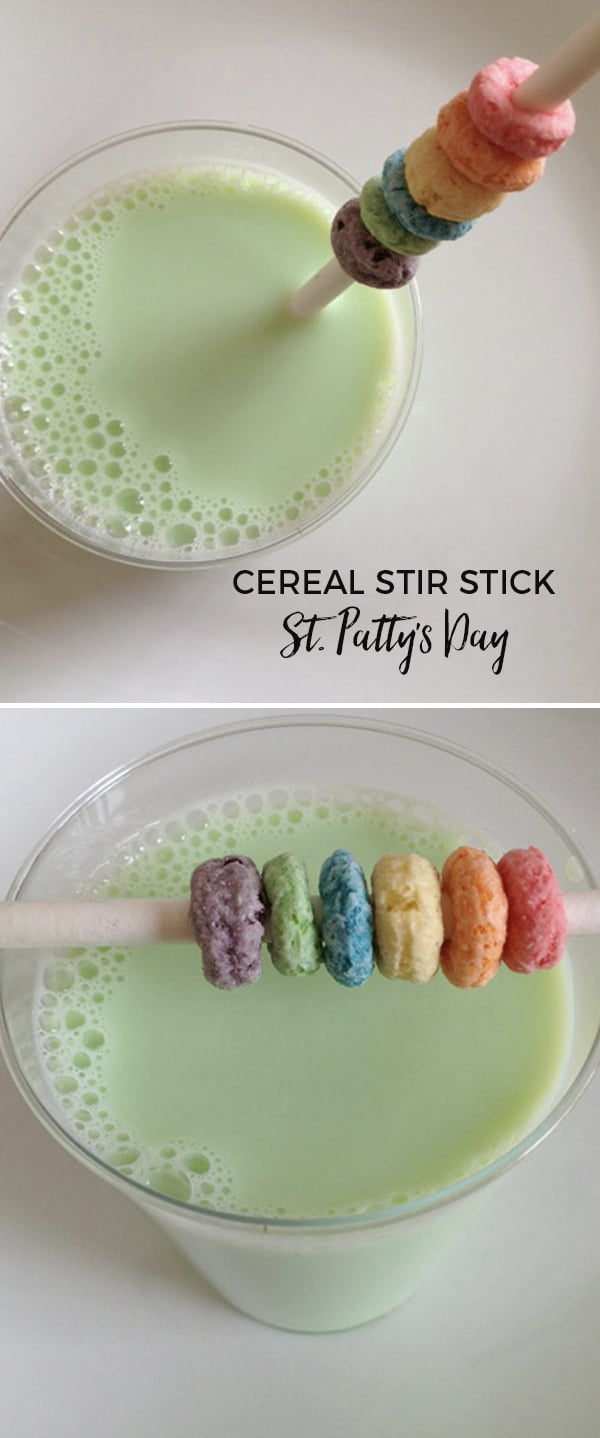 Make your green milk (just add food coloring), assemble a stir stick with your Frootloops. DONE!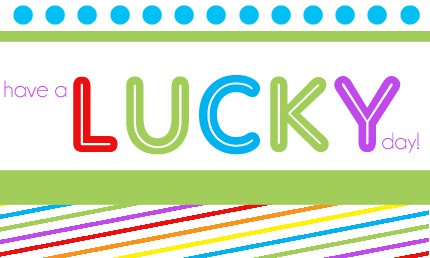 Add a little special touch and print this little guy out to place near the glass. Simply, right click + save to your computer. Then, open in a word doc and print.
I hope this makes you smile!
**Looking for more Saint Patrick's day food ideas? Check out these rainbow cupcakes and these rainbow pancakes, green pancakes … or this simple green milk + Lucky Charms idea!