This is an Evite® paid post. All opinions are my own.
Blended and frozen cocktails are my jam this summer, and this adult Shirley Temple just might be my new go-to. When I was a kid, I used to always order a Shirley Temple when my parents took me to a restaurant. I don't know, it made me feel grown up a little. Now, this adult version is making me feel like a kid again.
Full. Circle.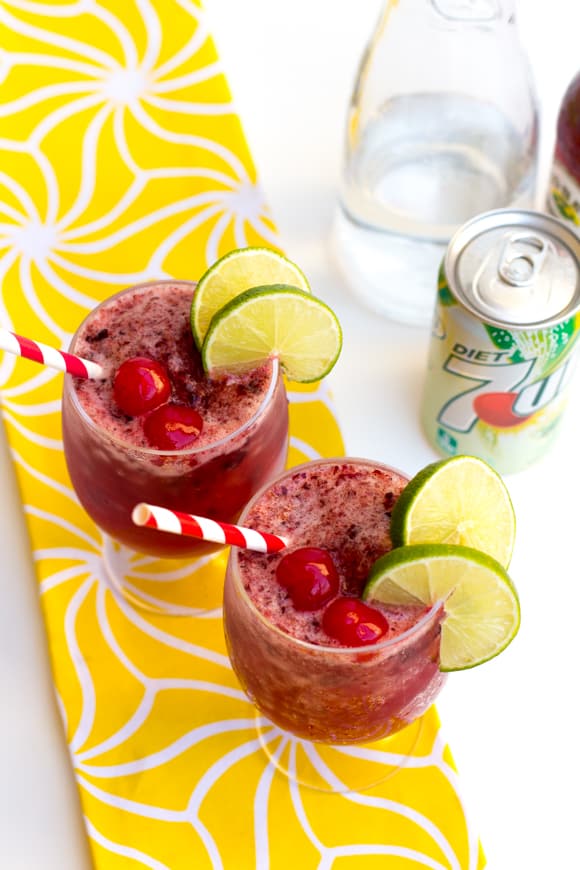 We recently decided to host a small "porch party" for  our neighbors. It's been so hot here that I knew a blended cocktail would be the perfect option!

We sent out this Evite® and asked guests to bring an appetizer to share. Folks stopped by for a bit, while others sat and stayed a while. Everyone seemed pleased to try this cocktail since it was a relief from the heat.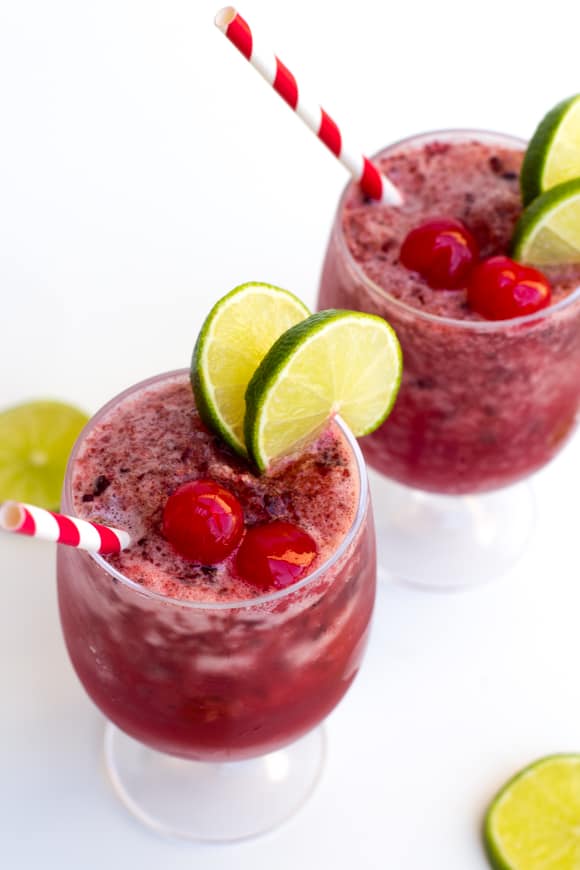 I can't get over how delicious this adult Shirley Temple was (our neighbors loved them too)! I went to Albertsons and picked up all of the classic ingredients (7UP®, Grenadine, and cherries) but I turned it into a blended cocktail by mixing it with a few frozen dark cherries and ice in a blender. The dark cherries gave the drink a deeper depth of flavor which just made it perfect for an adult crowd. The 7UP gave the drink that familiar crisp and refreshing taste that Shirley Temples have.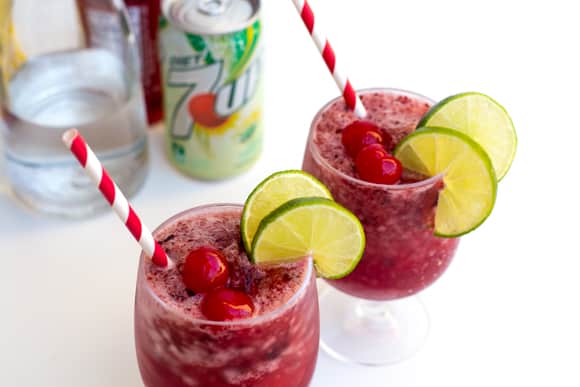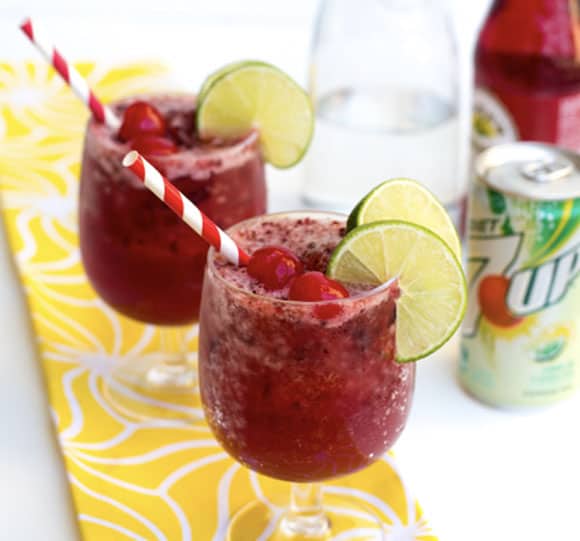 Of course, the garnishes are an important factor. I added a couple lime slices and some maraschino cherries (just like I had when I was a kid). There's just something nostalgic about this recipe that makes it taste extra great. Who knows, maybe I'll be ordering an adult Shirley Temple when I go out to eat from now on ;).
For more recipes and ideas for your next get-together, be sure to check out this 7UP Mix it UP Landing Page. Also, there is an available J4U (or MyMixx) offer of $0.50 off any 7UP purchase (excluding 2-liters). Check retailer website for details.
Alcohol is for those 21 and older. Please drink responsibly friends.
Be sure to Pin this recipe for later (use  the button below)
Adult Shirley Temple – Blended Cocktail
Ingredients
-4 oz Vodka
-1 Can 7UP (Diet or Regular)
-2 oz Grenadine
-1/2 Cup Frozen Dark Cherries
-1 Cup Ice
To Make
Blend all ingredients in blender and pour into two glasses. Add limes slices and maraschino cherries to garnish.