Want to create a unique and trendy table top- but want to skip all the fuss? Check out these three fresh ideas for decorating your table top place settings.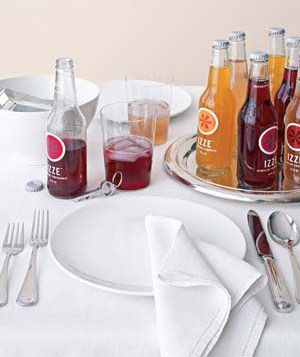 Use individual beverage containers as a centerpiece. Gather colorful drinks like lemonade bottles, juice boxes, or soda cans. Place a few drinks and place them in the center of the table on a serving platter where guests can reach and grab them for themselves.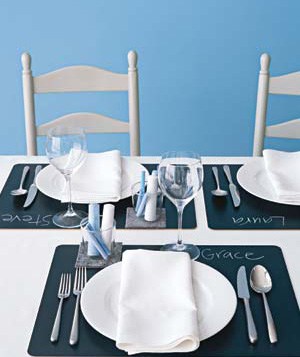 This is a great table setting idea, especially for a children's table. Chalkboard place mats, chalk and an eraser will keep them entertained throughout the entire meal.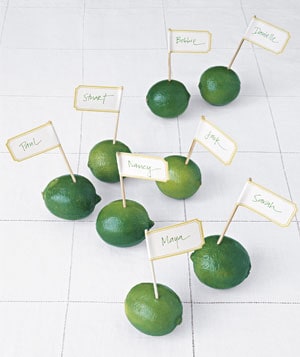 I love the idea of using items that you already have on hand to decorate your table top. Above are limes transformed into place card holders- though you could use any type of fruit like lemons or even apples.
See more trendy ways to dress up your table over at Real Simple.