If you are looking for a playful yet wildly romantic wedding theme, this one is for you. I recently came across these photos while browsing one of my go-to wedding sites, The Wedding Chicks. This wedding was inspired by the movie UP! and boy, I got carried away just looking at these photos!
Photographed by Wildflowers Photography, this Up movie themed wedding all began with an Up Inspired Engagement photo session. Be sure to check out the two-part shoot here and here. And also read what Pixar sent this lovely couple as a wedding gift once the these stunning images got their attention!
Take a peek at just a few of the images from Jame's & Lynette's Up inspired wedding:
James & Lynette both on and off of the cake.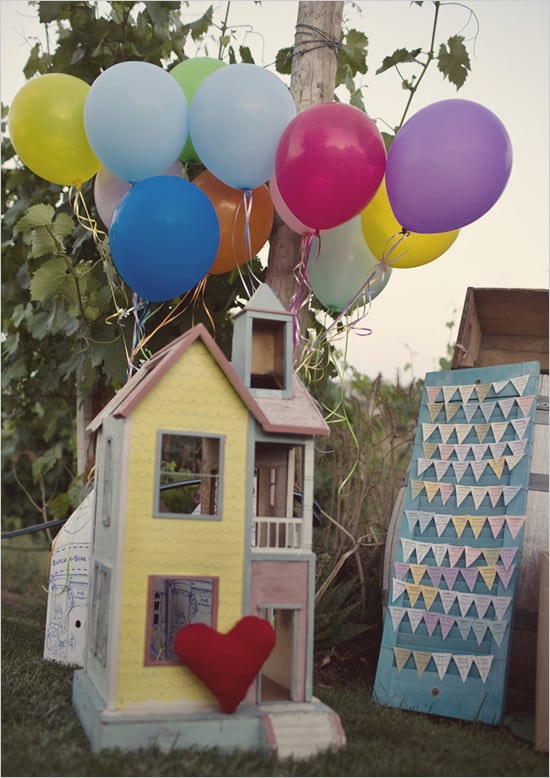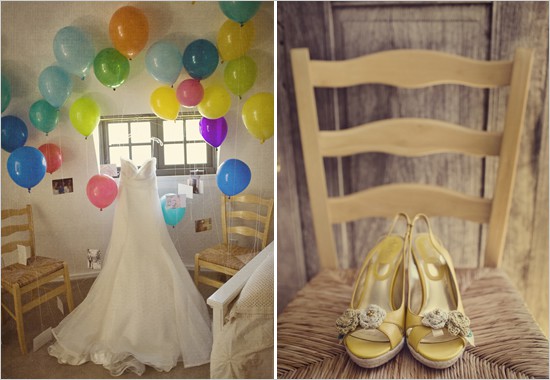 The groom James, surprised his lovely bride with a balloon-filled room. Each balloon lifted up a photo of the two of them over the years.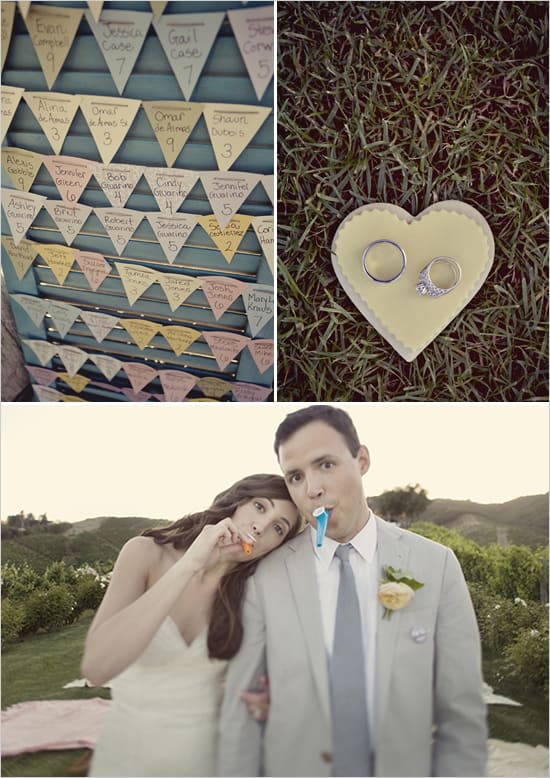 More of their playful spirit- love it!
Here is the wedding gift that Pixar sent — a book with a drawing and a special note wishing them a happy adventure together, cool right?!
For more stunning photos of this UP! inspired wedding, please visit Wildflowers Photography. Every photo is simply stunning and should not be missed- check them out!