If you're looking for a fall cocktail, this Apple Cider Moscow Mule could be your new go-to. The apples, cinnamon, and ginger combine for a nice fall flavor pallet perfect for this time of year. And, if you happen to live somewhere where the weather is still sweltering hot (like I do)…this is perfect because it's served over ice in a nice chilled copper mug.

Have you been on the Moscow Mule bandwagon? Typically, I try resist anything overly trendy but you just cannot argue with this drink–it's so versatile and refreshing! Plus, I have a thing for copper so it doesn't hurt that you can get so many cute copper mugs! I have a small collection going on and love to mix-and-match the styles.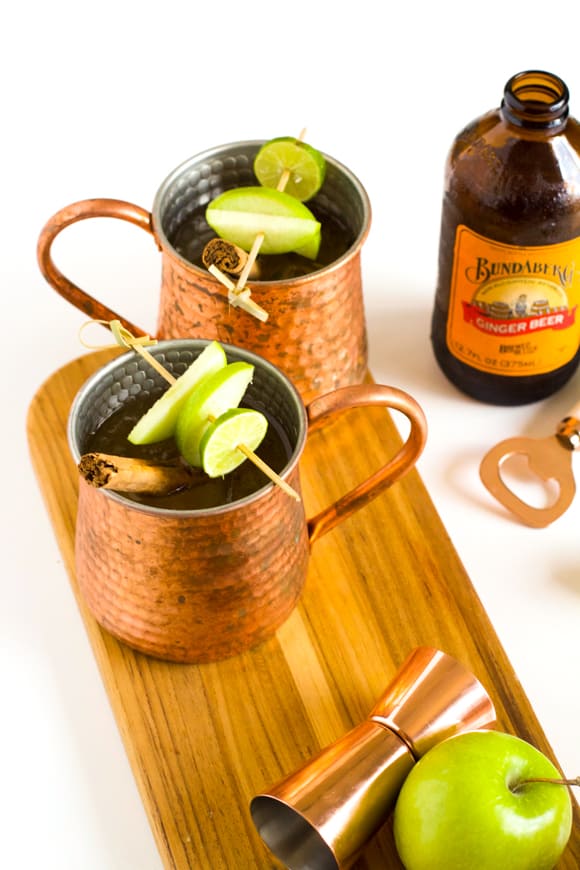 To make this drink you will need vodka, ginger beer, and apple cider (get it fresh from the produce section if you can), and limes.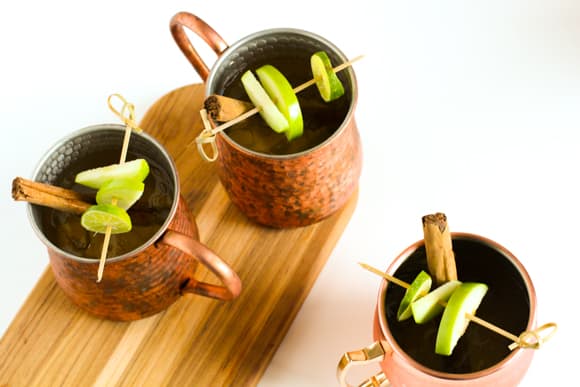 The garnishes really give it that fall feel so don't skip them! Skewer green apple slices and a lime slice. And don't forget a cinnamon stick in each one!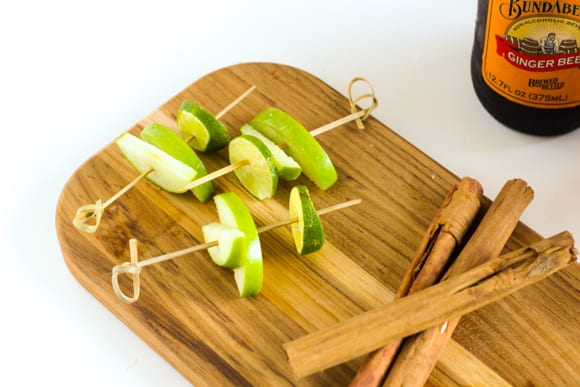 If you're looking for cinnamon sticks at your local grocery store, you can find the larger ones in the bulk spice section or the ethnic food aisle. The ones on the baking aisle are typically small and pricey.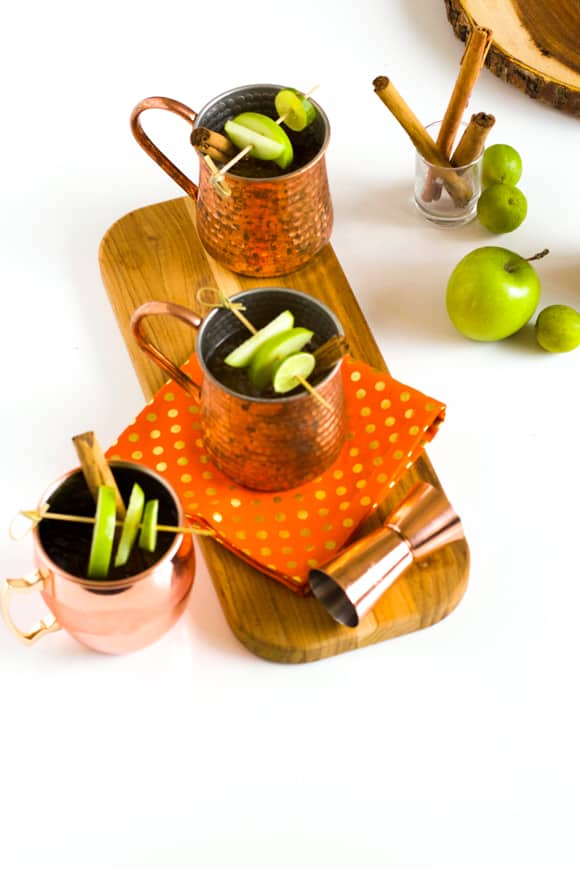 Be sure to pop your mugs into the freezer before your guests arrive. Then, you'll have nice chilled mugs to make the mules in. Okay…. are you thirsty yet?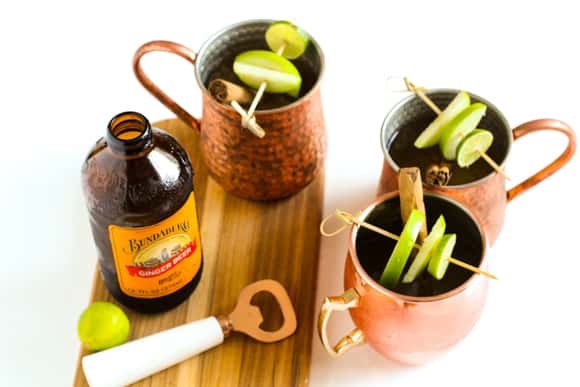 What do you think? Will you try an Apple Cider Moscow Mule? Let me know if you try it!
Apple Cider Moscow Mule
Ingredients
4 oz. fresh apple cider
4 oz. ginger beer
1.5 oz. vodka
juice from ¼ of a lime
For garnish:
apple slices
lime slice
cinnamon stick
To Make
Fill a chilled, copper mug with ice. Add cider, vodka,ginger beer, and lime juice. Stir and add garnishes.