Do you have a little art lover in the family? Check out these art party ideas! They would work well for any art themed birthday party or arts and crafts party.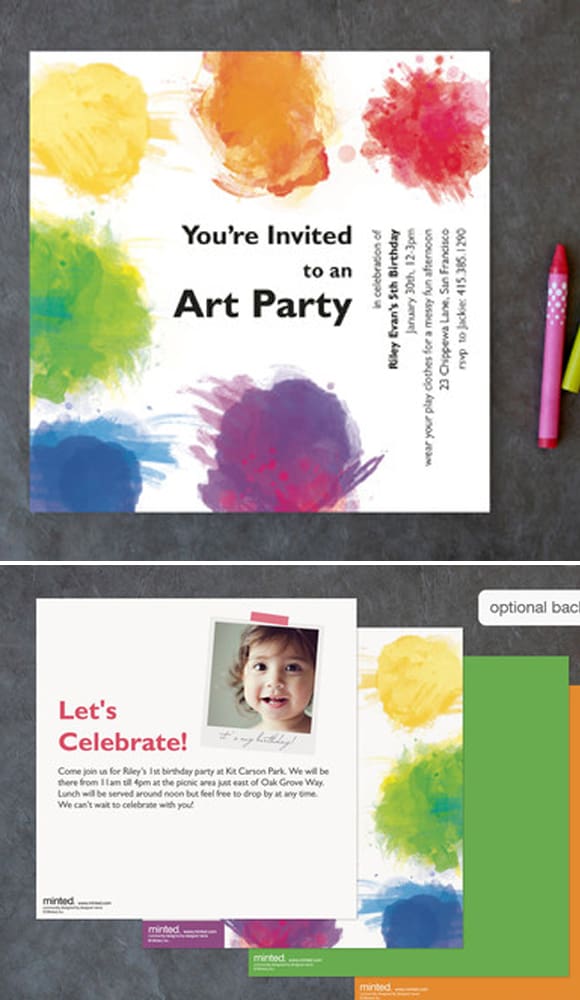 Set the tone for your colorful party, with these fun art party themed invitations! They are a perfect fit for this art party theme, right? I love that you can get matching thank you cards as well.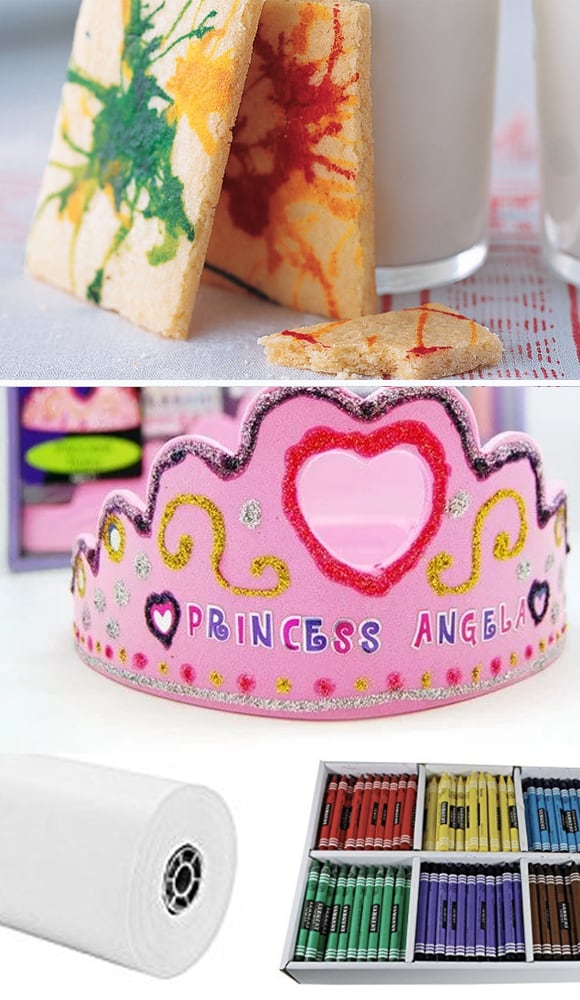 Your art party should have a couple art-themed activities for the kids to do. Here are a few ideas:
1. Let your little artists decorate their own edible art using food coloring and sugar cookies, Martha Stewart gives you the how-to here.
2. Have a project they can make, like these DIY party crowns. They will be party favors too that they can take home and continue to enjoy.
3. Set out a giant box of crayons
 and a roll of white butcher paper
 and let kids color their heart out. This is such a simple party activity! I like to use the white paper as a table cloth so kids can make the table their own (bonus, your table will be protected!).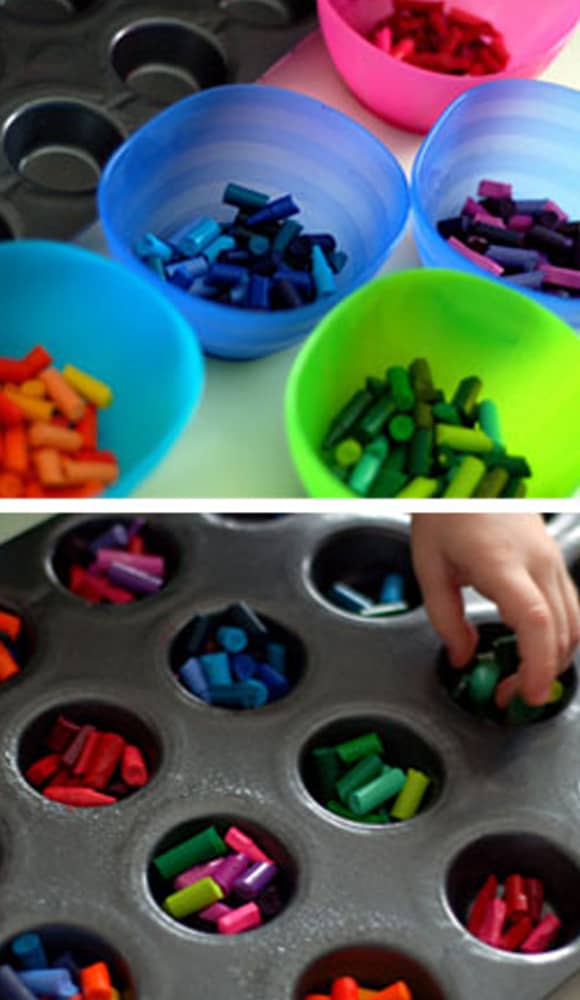 4. Keep party guests occupied (and intrigued) by having them help make crayons from broken pieces. You can even ask guests to bring broken crayons to the party. Check out the scoop on safely making your own crayons here. Once they have cooled, wrap crayons in small plastic bags, tie with a bow and send home as party favor! Aren't they cool looking?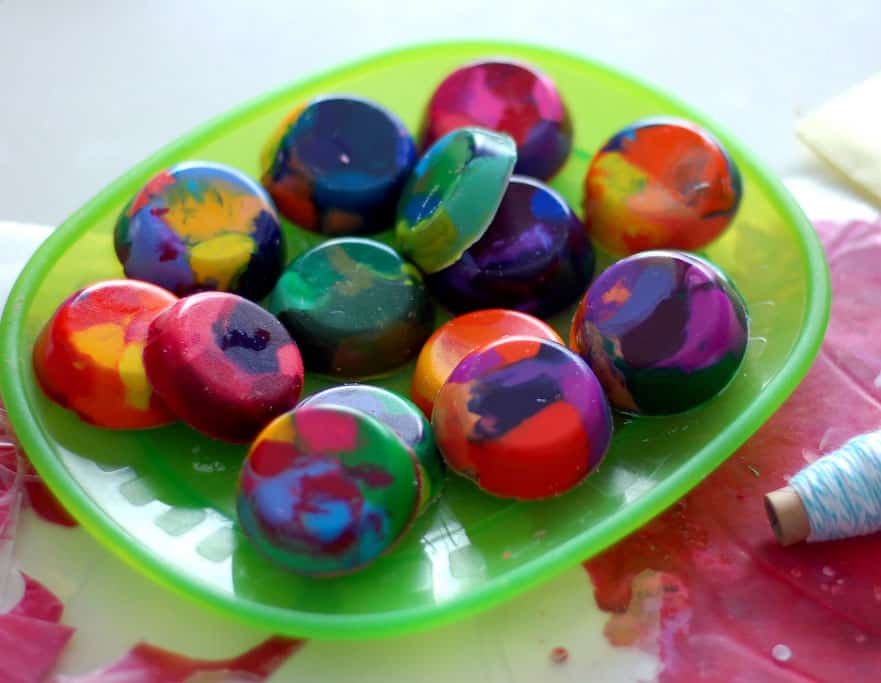 Don't want to make them at the party? You can buy them premade and still have adorable favors.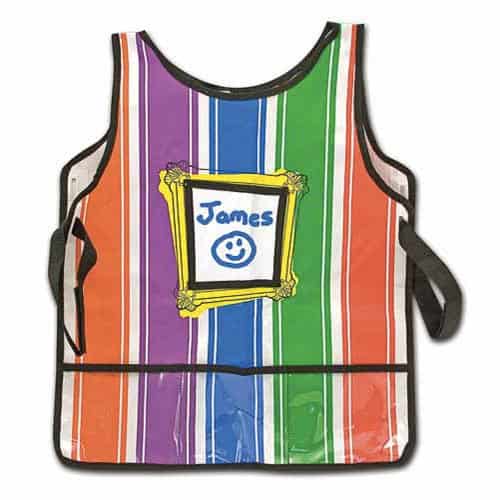 Another favor idea is to gift guests with their own personalized art smock
 when they arrive to the party (bonus: this will make for darling photos of the party!)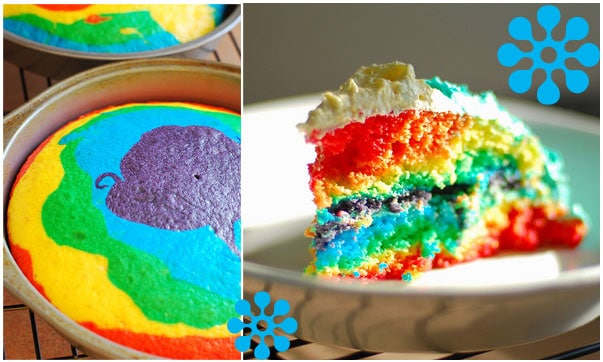 Don't forget the cake! This rainbow cake is the perfect addition to any art themed party. Yes, you can make this! Get all the instructions over at the Omnomicon Blog and get started! or make these rainbow cupcakes.
You might also like this baking and craft party I hosted for my daughter!