Looking for ideas for baby shower decoration ideas? This pink and green baby shower is perfect for welcoming that sweet baby girl! Hosted by my very best friend – this shower was planned around thoughtful touches and a clean, simple feel. I think she did a fabulous job!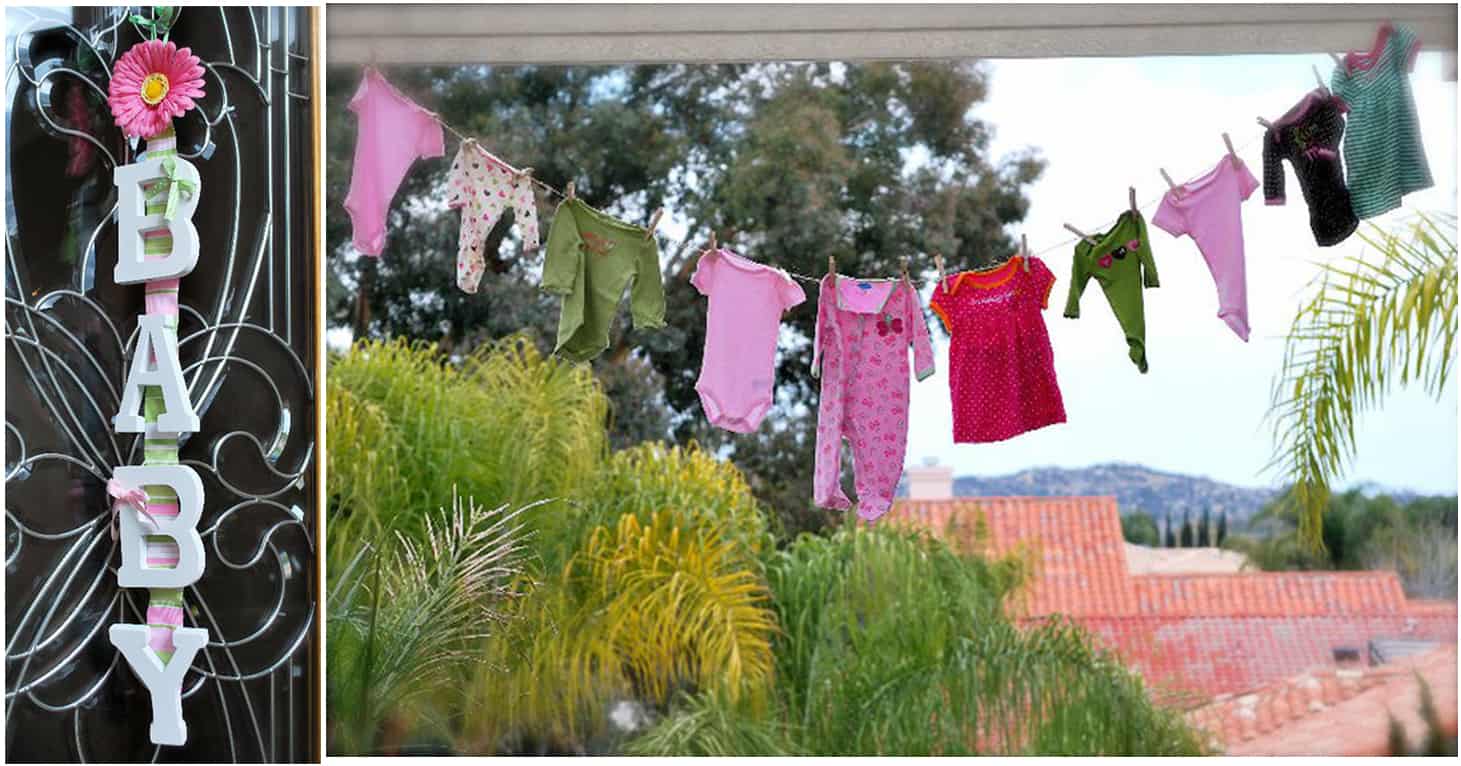 A "Baby" sign welcomed guests as they arrived. This simple decoration can be made using white wooden letters from your local craft store. Glue them to a 1.5″ gingham ribbon and secure to the door. Simple! One of my favorite baby shower decoration ideas is the clothes line (you might have seen me do it here and here). You can purchase baby clothes in the color scheme of the shower and then after, place them in a basket and give to mom-to-be.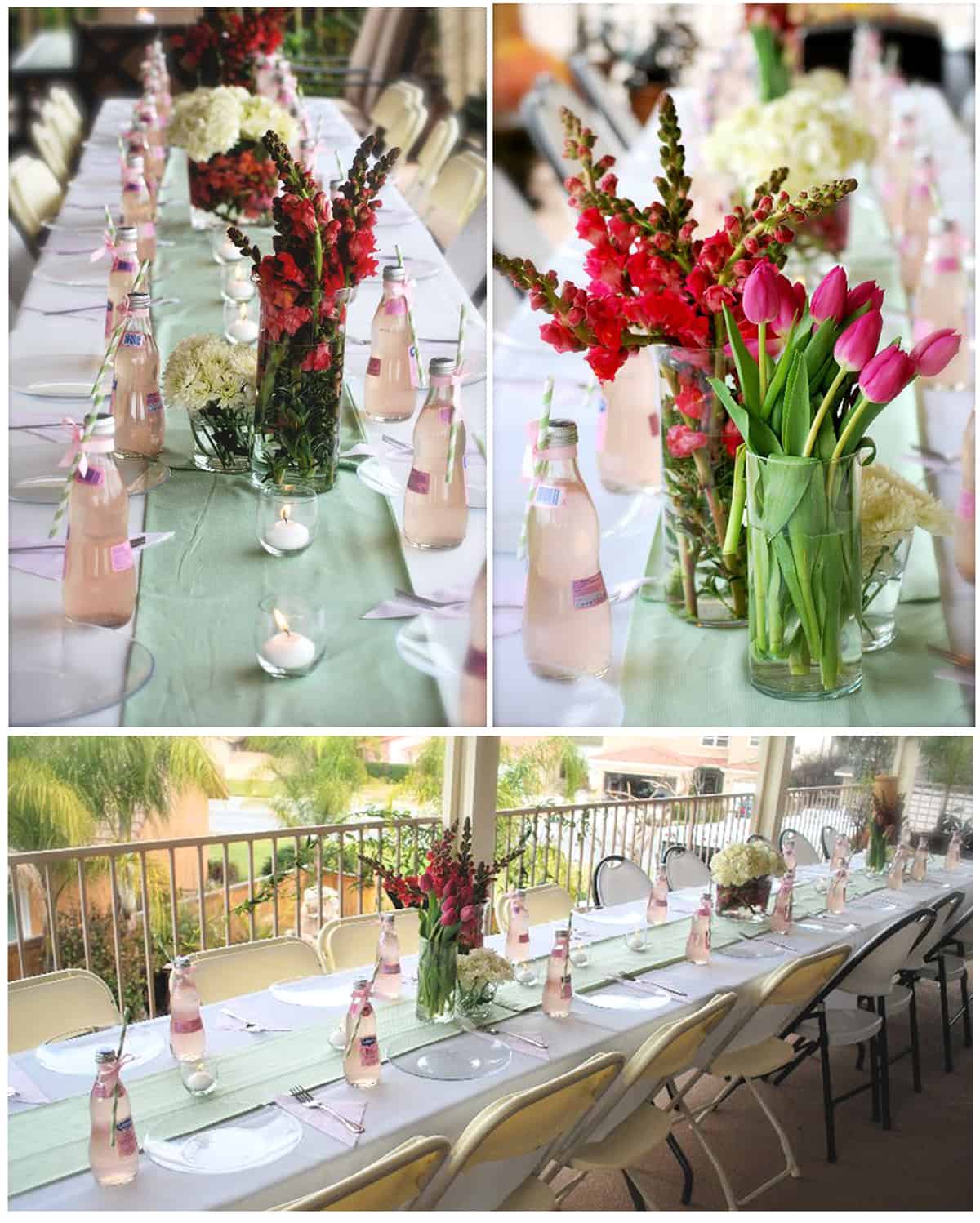 What I love about this tablecape is that it is so clean and simple. Groups of flowers (all picked up from the local farmers' market that morning) add a pop of color to the light green table runner.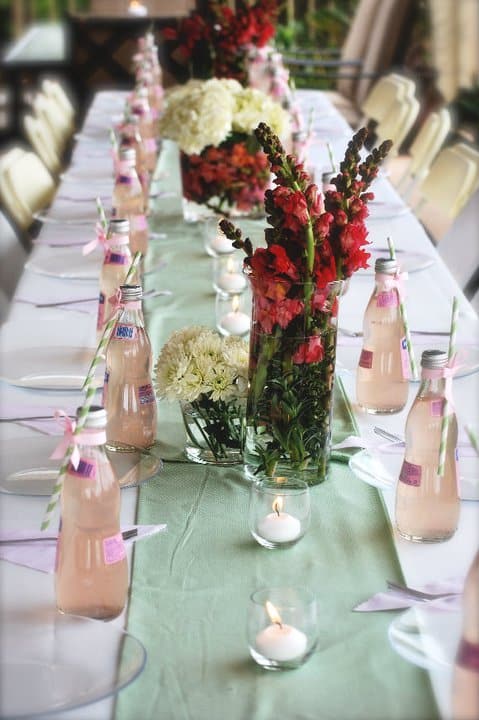 Lovely, isn't it?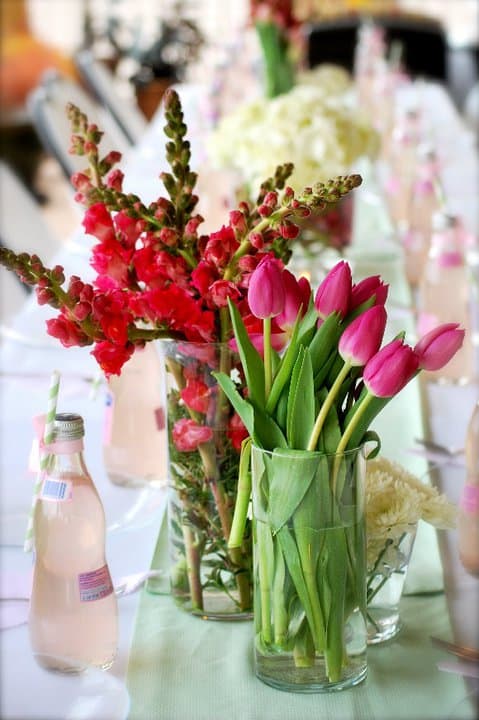 Mixing types of flowers adds texture to your table. Feel free to mix it up!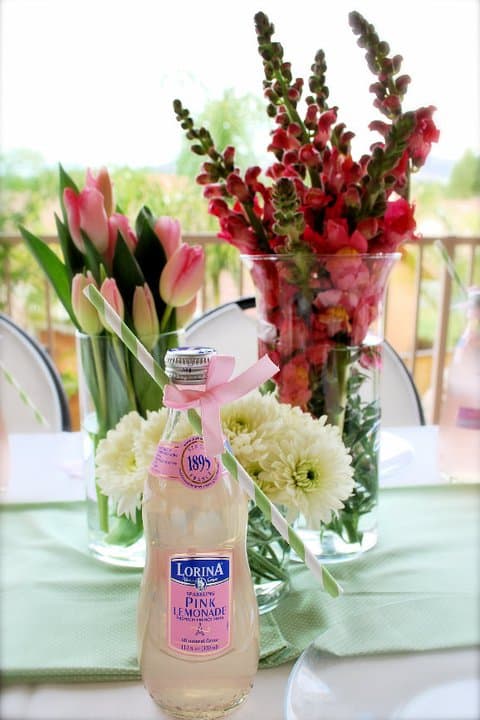 These pink lemonade jars were placed at each setting. A darling white and green striped paper straw tied to each one.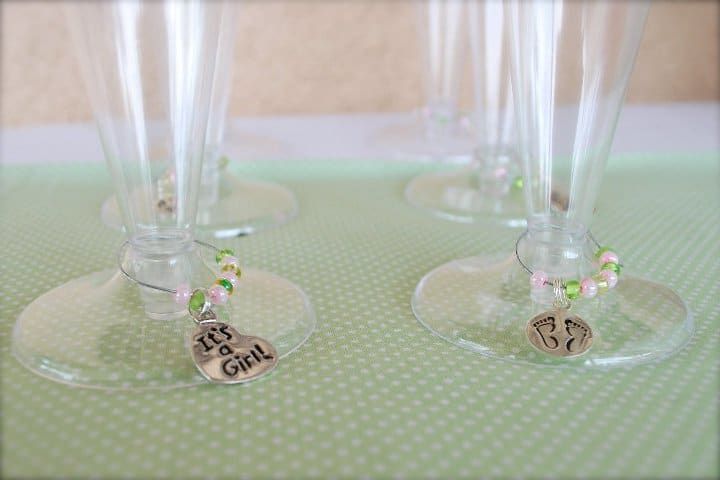 These simple DIY wine glass charms added a nice touch to the champagne glasses.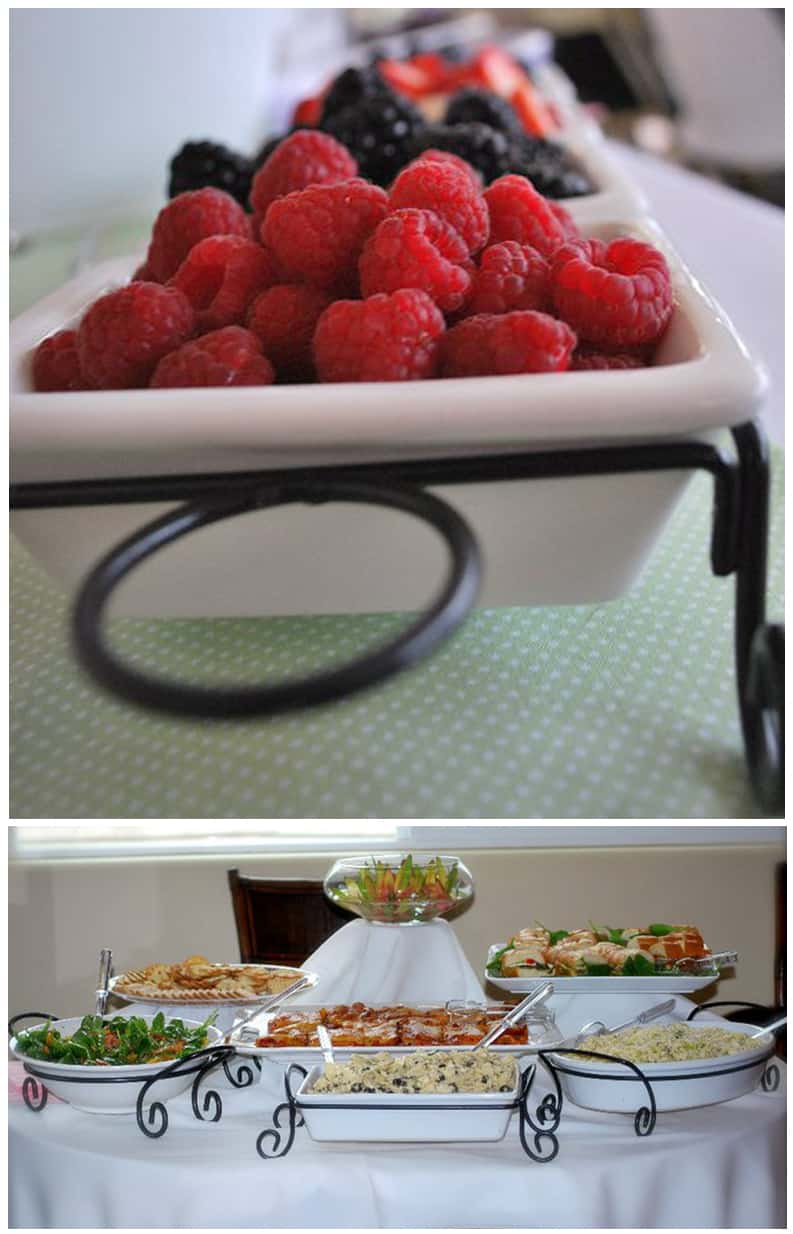 Baby shower food consisted of salads, pastas and warm sandwiches. For dessert, mini cheesecakes with a topping bar including these gorgeous fresh berries.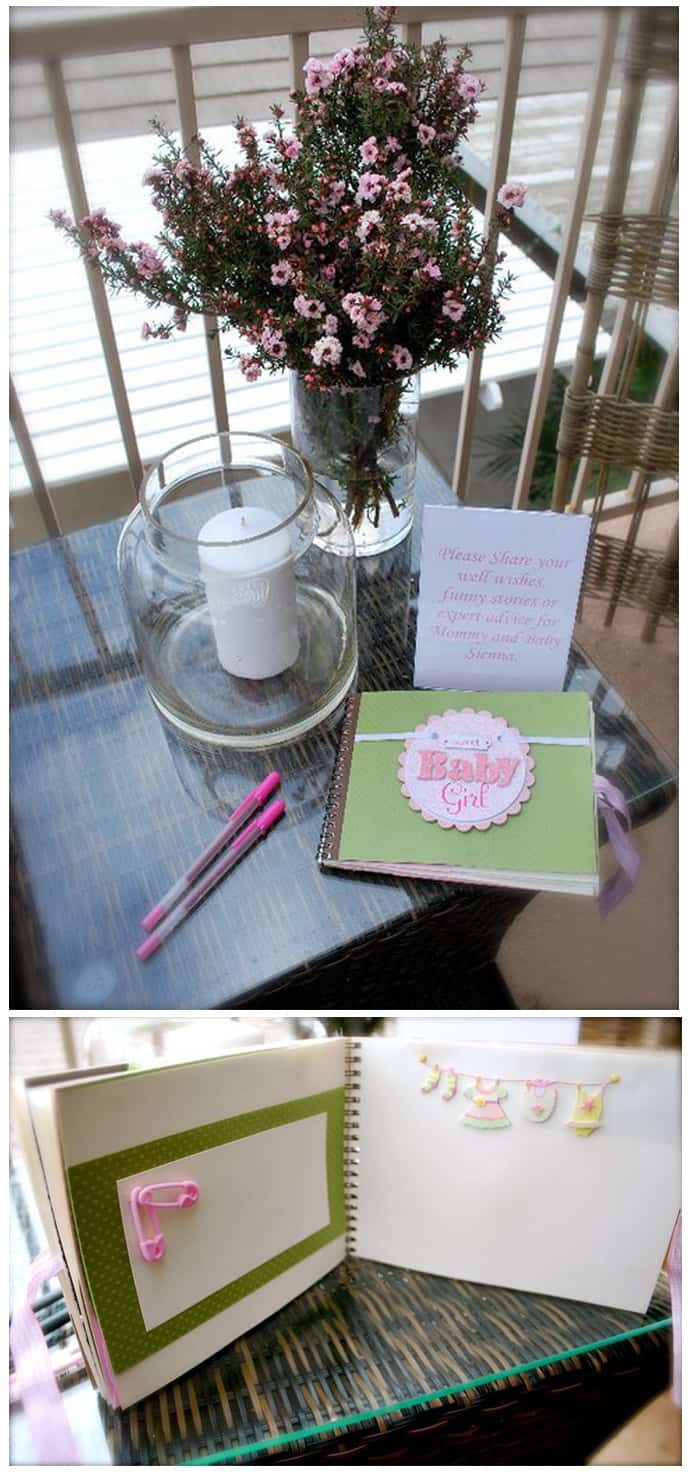 A book of "wishes & advice" was created using scrapbook elements and guests were asked to leave their thoughts for baby & mom-to-be.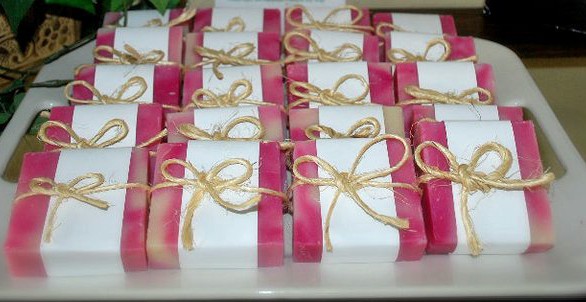 Guests were "showered with thanks" with these plumeria soap bars. They smelled AMAZING and were handmade by thesoapguy.com (a great favor idea!).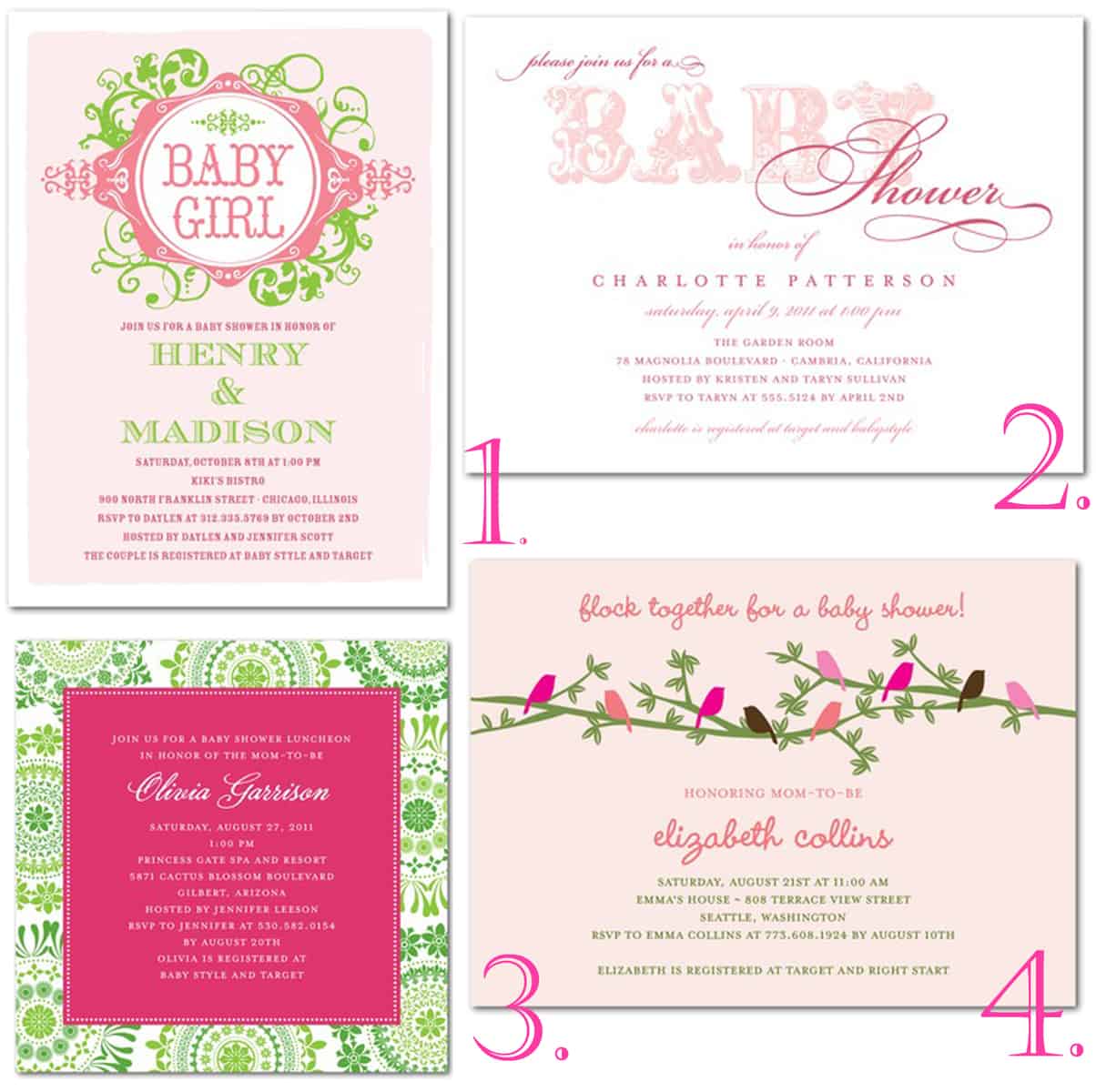 I custom designed invitations for this shower, but I am really liking these 4 above. Any of them would set the tone well. 1. Baby Girl 2. Vintage Baby 3. Spring Swirls 4. Birdies
Thank you to Sarah for sharing this event with us and to Priscilla for allowing us to use these wonderful photos. And congrats to mom Melissa!