If you've been reading Thoughtfully Simple for the past few years, you'll remember my oldest daughter Taylor's past birthday parties. We've done a candy party and a zebra party which I shared. Today, I'm sharing her 11th birthday party which was a lot of fun.
She completely helped mold the theme of her party which made it all the more fun (and challenging) to plan. We planned the party decorations and activities and then came up with a theme (which is completely opposite of how I typically operate). But hey, maybe she's on to something? We could all be reading her party blog a few years from now.
She wanted to have tie-dye cupcakes (she loved these St. Patrick's Day cupcakes we made last year). She also wanted to decorate them (check and check). She wanted arts & crafts (check), plus she wanted green, purple and blue decor (check). Here's how we pulled it all together: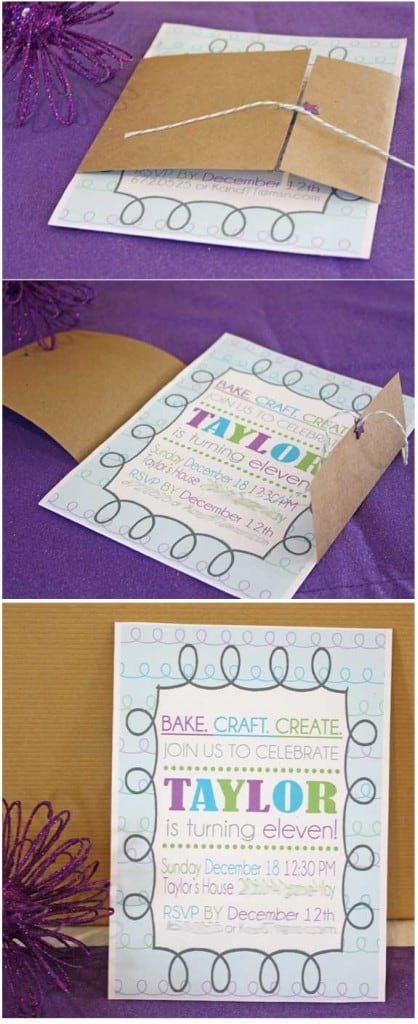 Bake. Craft. Create.
I designed the invite (with a little emergency design help from my go-to-gal Kori of Paper and Pigtails).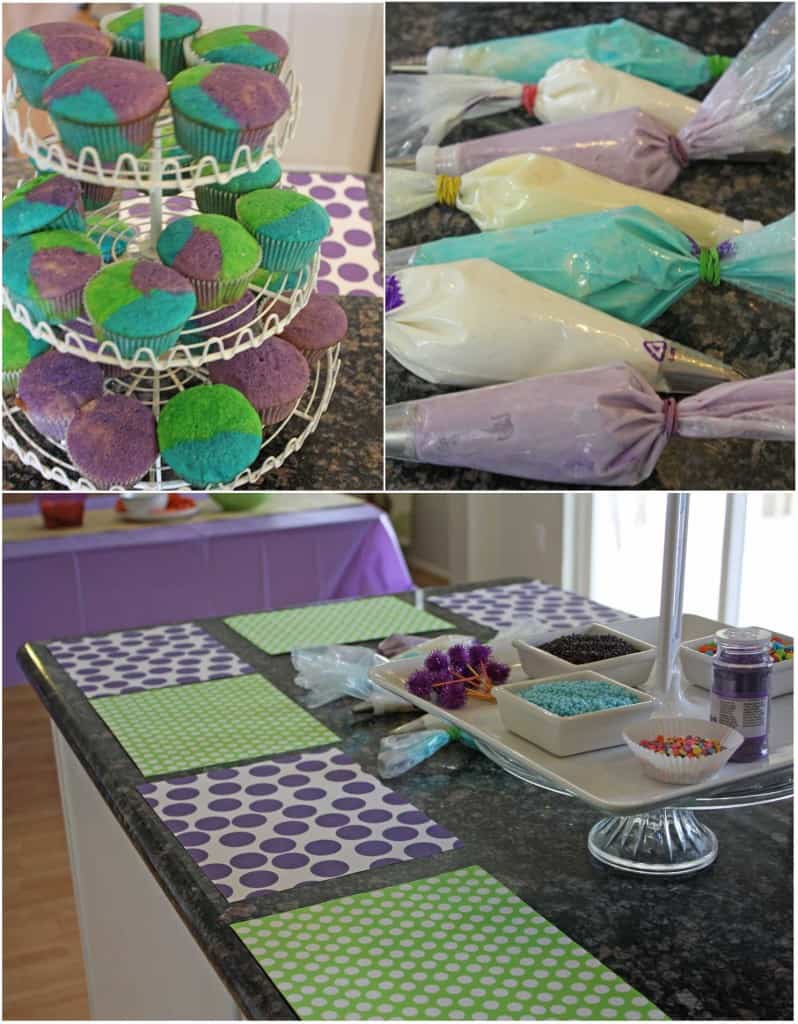 The decorating stage was set. I premade our colorful cupcakes the night before to make it easier.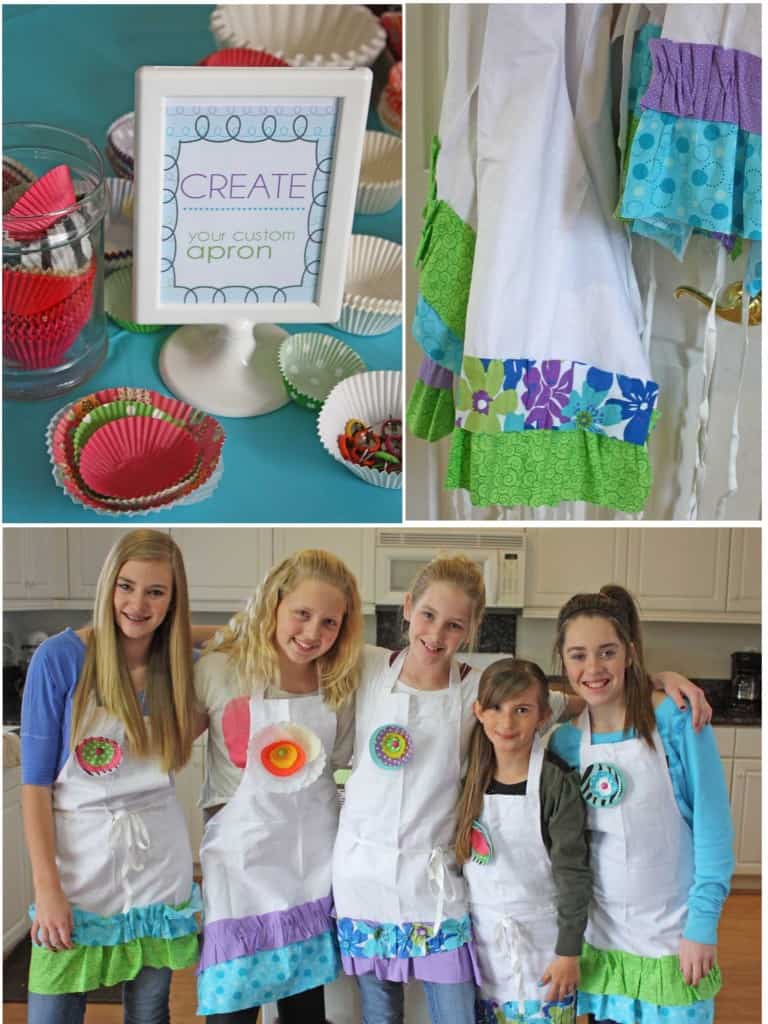 When the girls arrived, they began making their paper flowers that would adorn their new aprons. They made all types of darling flowers using cupcake liners, glue, and brads. I loved how unique each looked! Then, they chose an apron and we attached their flower.
I'm calling the aprons "shabby chic" because I made them and I have no clue how to operate a sewing machine. I've had one for 8 years and can barely turn it on (so please don't look closely at this photo, there is a grandmother rolling in her grave somewhere I just know it).
And now they were ready to get their decorating on. And boy did the go for it!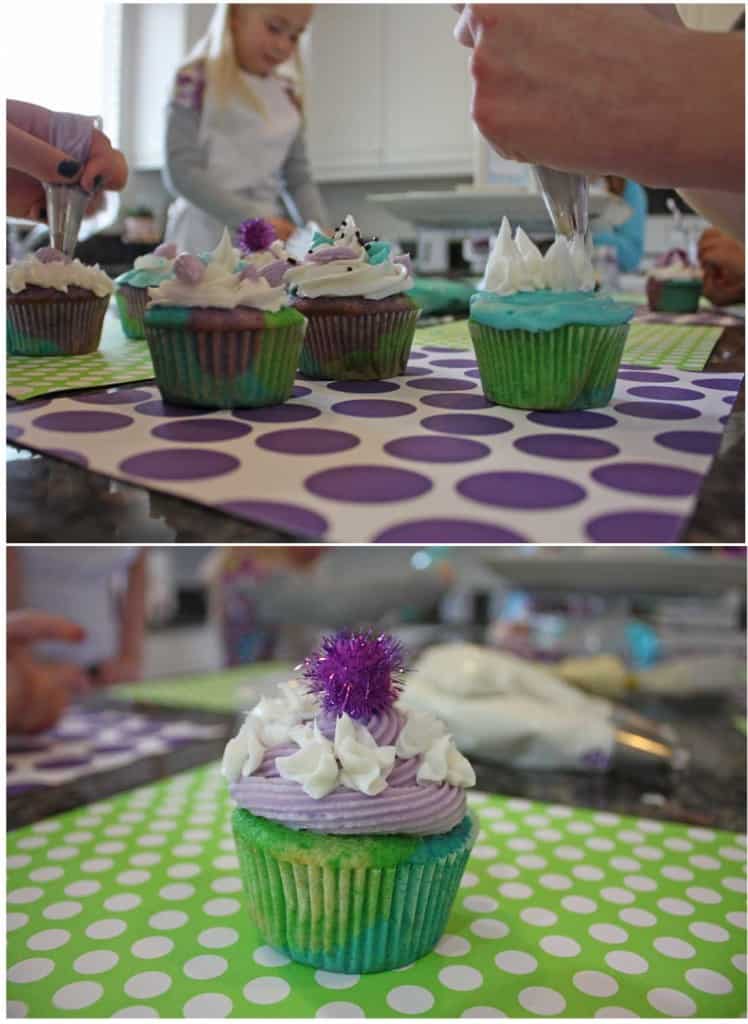 They were each so unique and fun!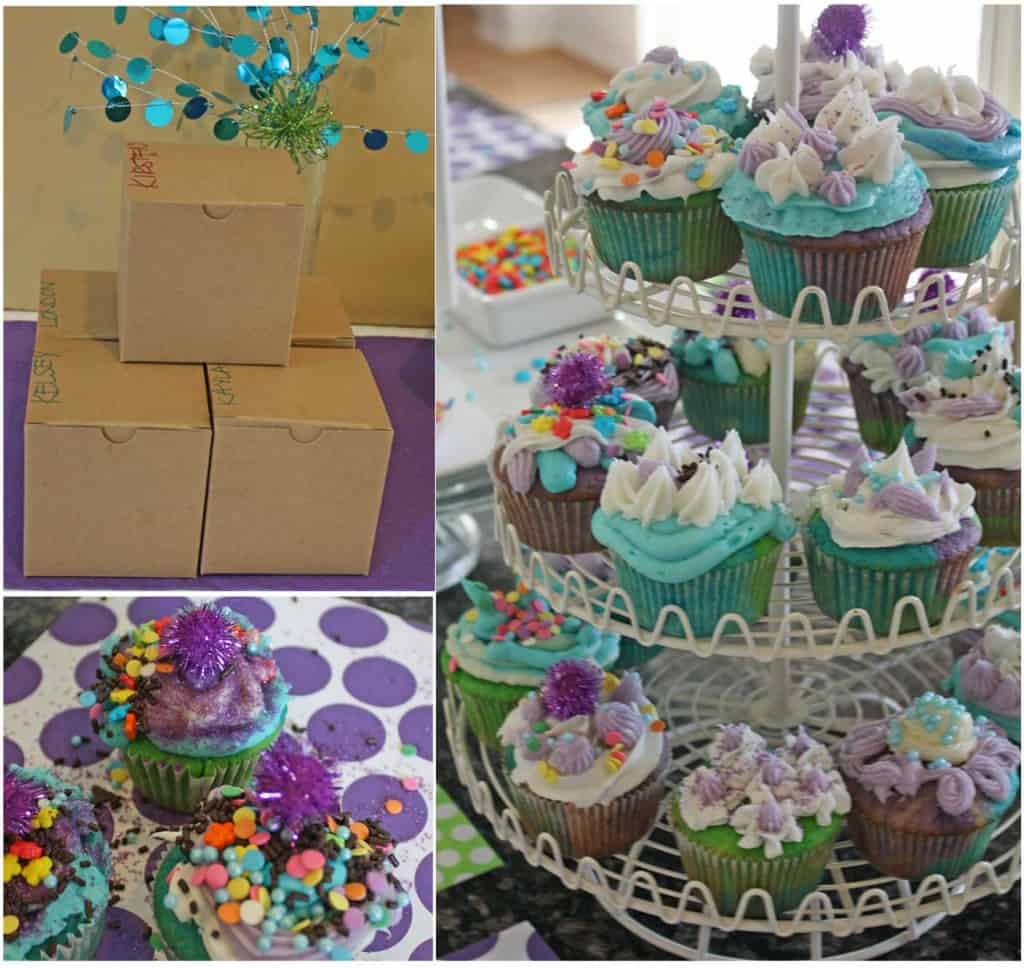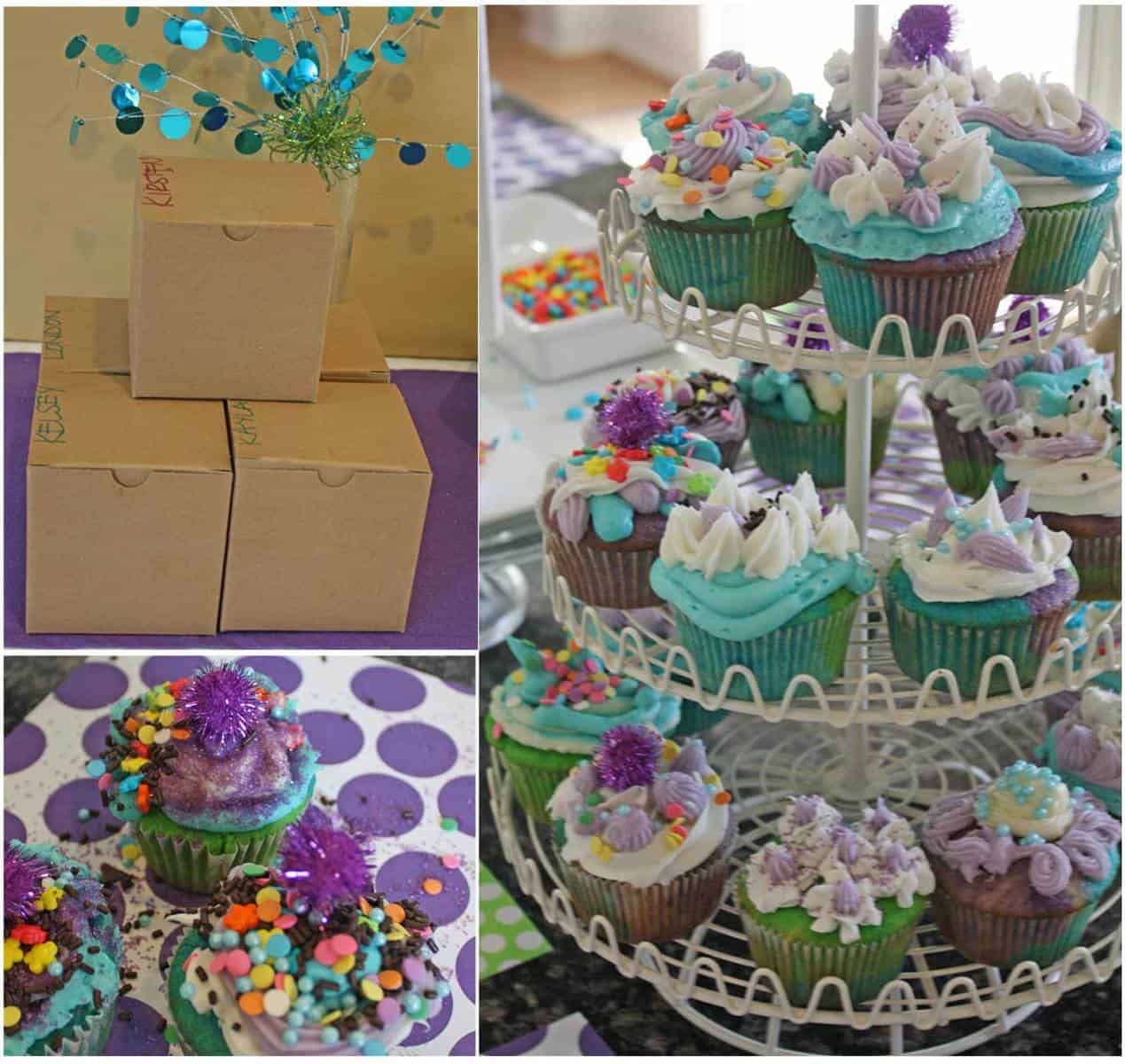 Each girl chose their most-favorite cupcake to take home. We put them in little boxes (they fit perfectly) and they took them home for a sweet reminder of the party. The other cupcakes went on our stand and we later sang happy birthday and enjoyed them.
We also enjoyed these adorable chocolate covered Oreos (the birthday girl has been requesting these since her last birthday party). They were so cute and delicious, I could use one right about now.The purple table runner from A to Z Celebrations was a perfect match — it had just a touch of glitter which worked into our theme perfectly.
For all the unconvential planning that went into this, I'd say it turned out great. The girls had a blast and hopfully we've shared some simple ideas for your next baking party or craft party!
The rest of the party was a pretty typical pre-teen affair. Pizza, giggles and lots of dancing went down.
Do you remember your 11th birthday? What was the best birthday party you remember as a child?
Boxes for cupcakes | Garnish
Oreos | Sweet Temptations
Table Runner | A to Z Celebrations