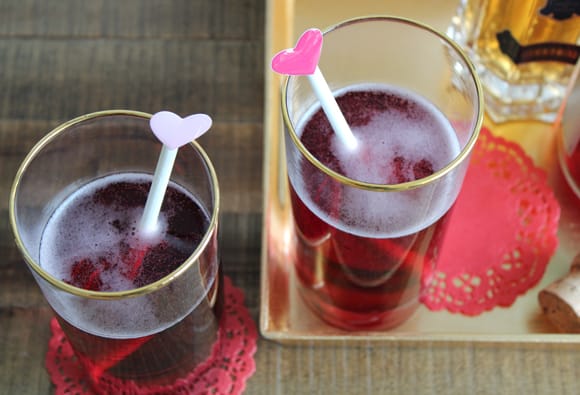 Even if you don't love Valentine's Day, you can still love this champagne cocktail. It has all the trademarks of a good Valetnine's day date … it's sweet, eye catching, and will make you happy. What more could a girl want?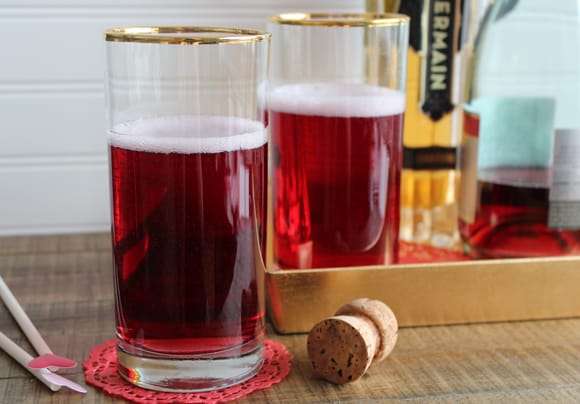 With two ingredients: Berry Champagne and St. Germain Liqueur this cocktail couldn't get much simpler. Not even a shaker required which makes it a simple cocktail to serve while entertaining. I recommend placing the bottles on a bar cart or other beverage station so guests can help themselves.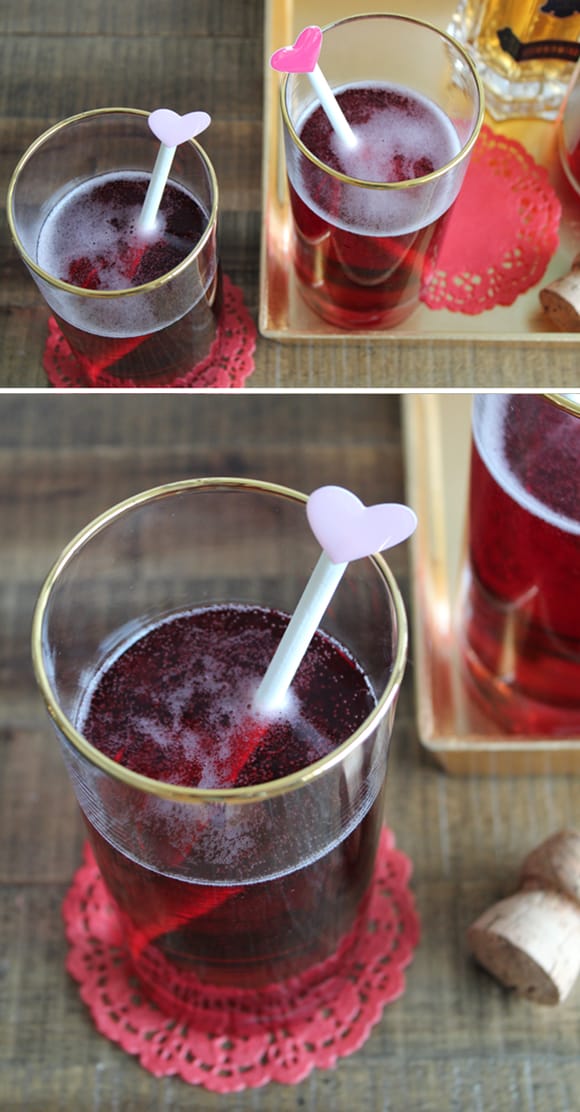 Berry Champagne Cocktail
1/2 ounce St. Germain Liqueur
Berry Champagne
To make: Add Liqueur to glass, fill with berry champagne.
Cheers.