This book themed baby shower is full of sweet details. I hope you enjoy them!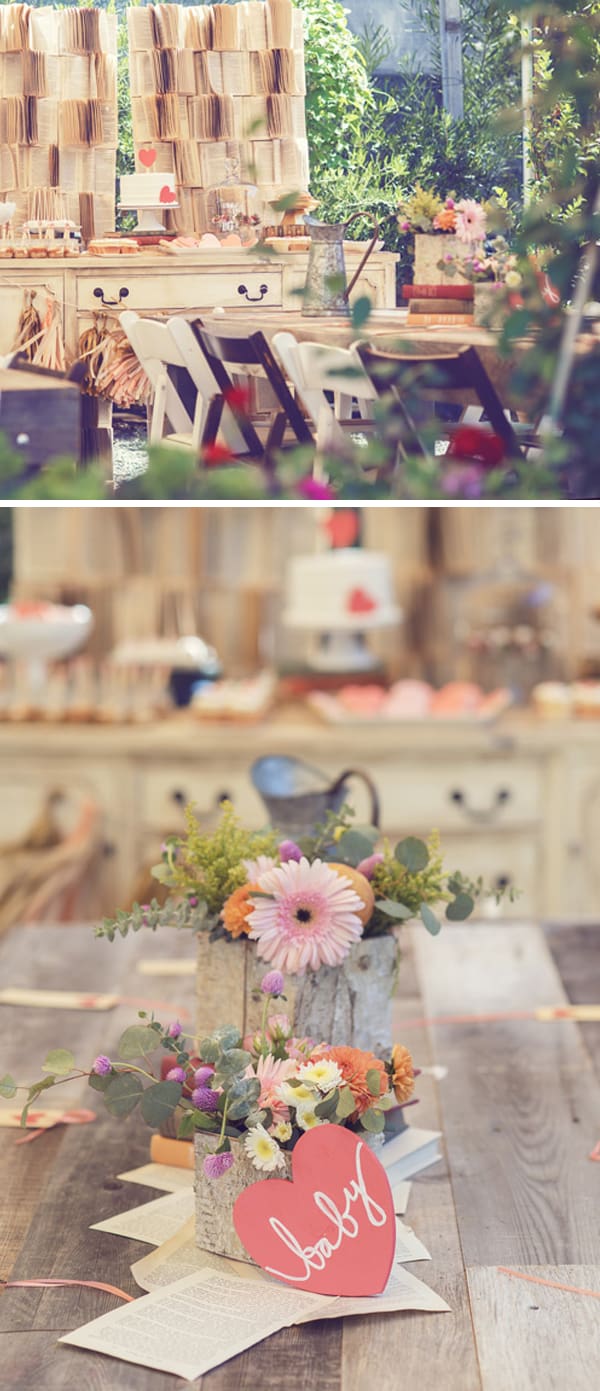 Baby showers are a special occasion. Baby shower honoring family? EXTRA special. Here's a look at the book themed baby shower I hosted to help celebrate the arrival of a new baby niece; she'll be here soon and we are over the moon about it!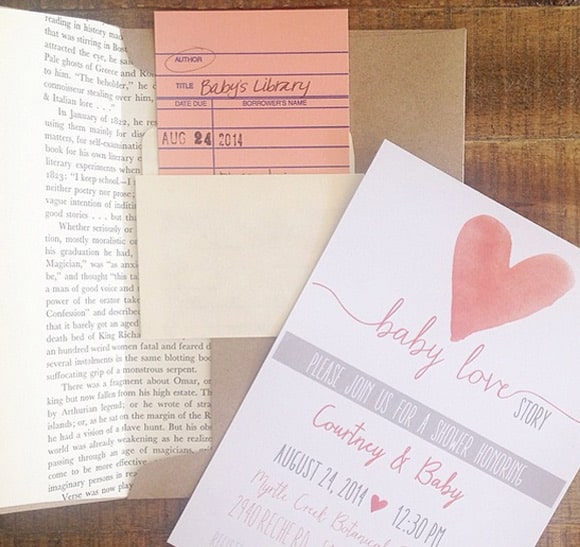 The theme just sort of happened. The mom-to-be loves reading and knew she wanted to incorporate children's books into the shower somehow. I know her personal style of romantic with a touch of vintage and just put it all together. Baby Love Story was born.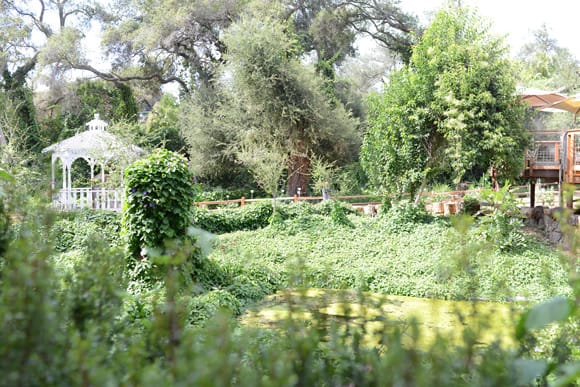 The venue was magical. I recently discovered this great picnic spot and turns out they put on one fabulous event too. From the setting, to the food, to the service, I couldn't have been more pleased.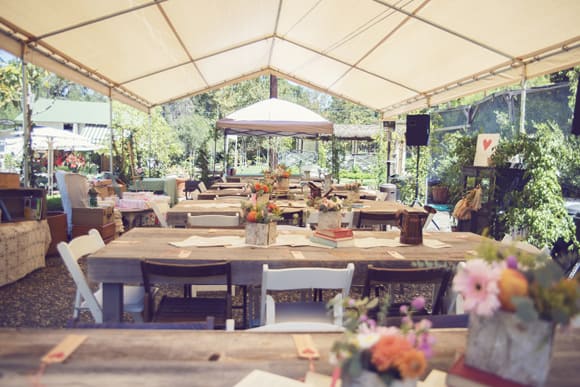 The rows of reclaimed wood farm tables set the stage for a wonderful place to serve guests lunch.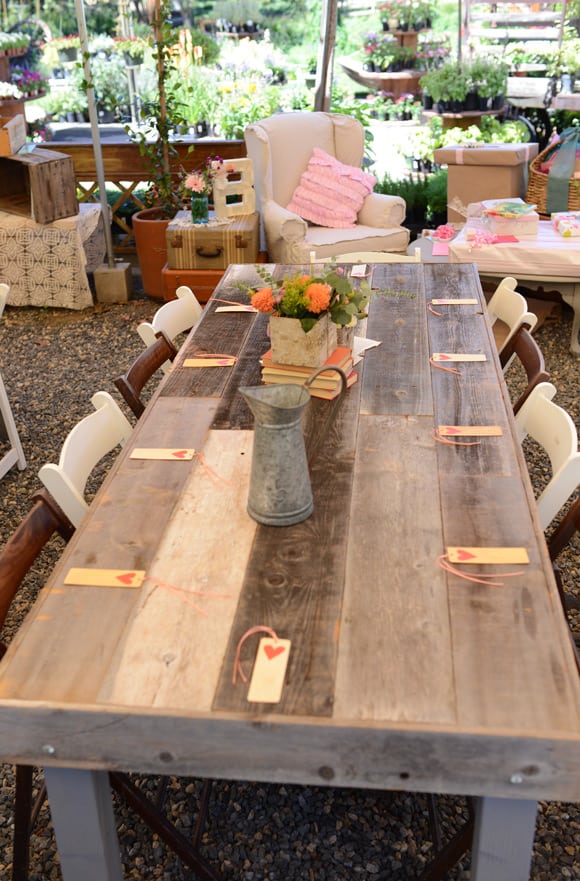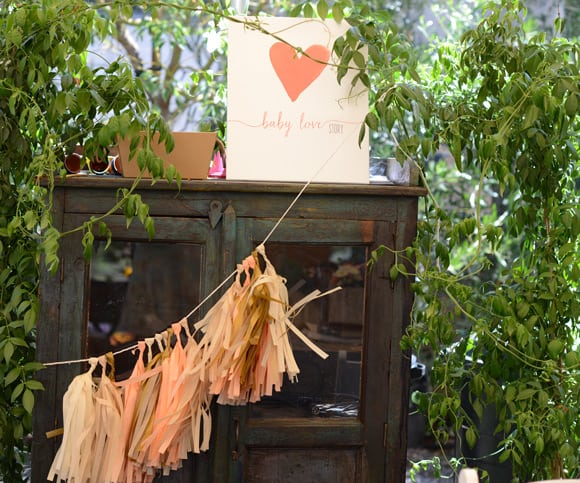 The lush greenery lent itself nicely to this outdoor shower. Here, a canvas print (inspired by the invitation) serves as decor and will later be used in the baby's room.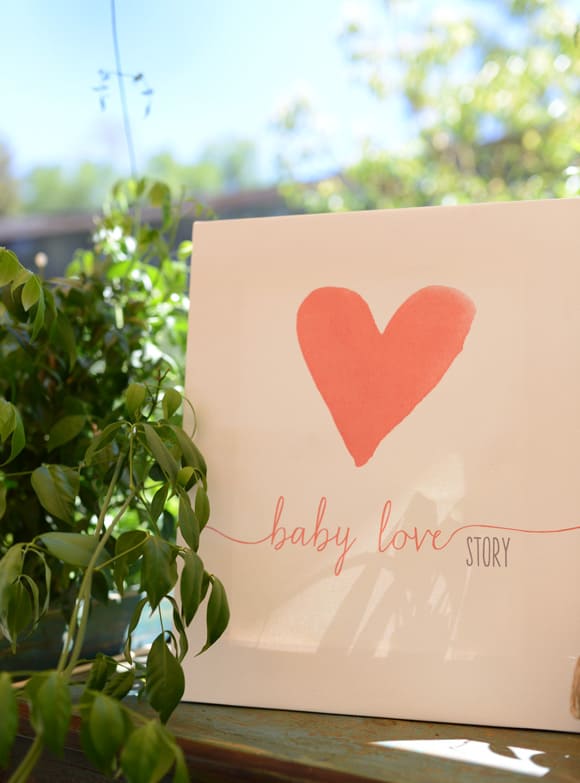 If you follow me on Instagram, you may have seen a sneak peek at the flowers and centerpieces. They were just perfect.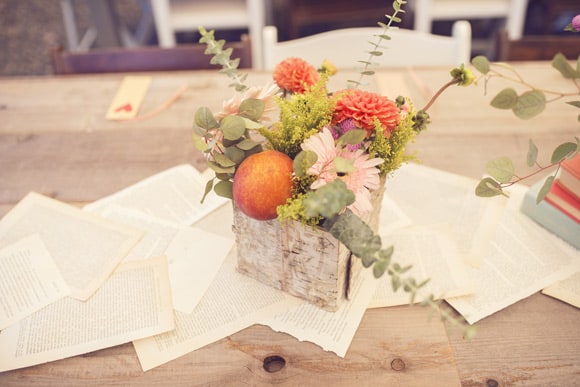 Table runners were made from old book pages.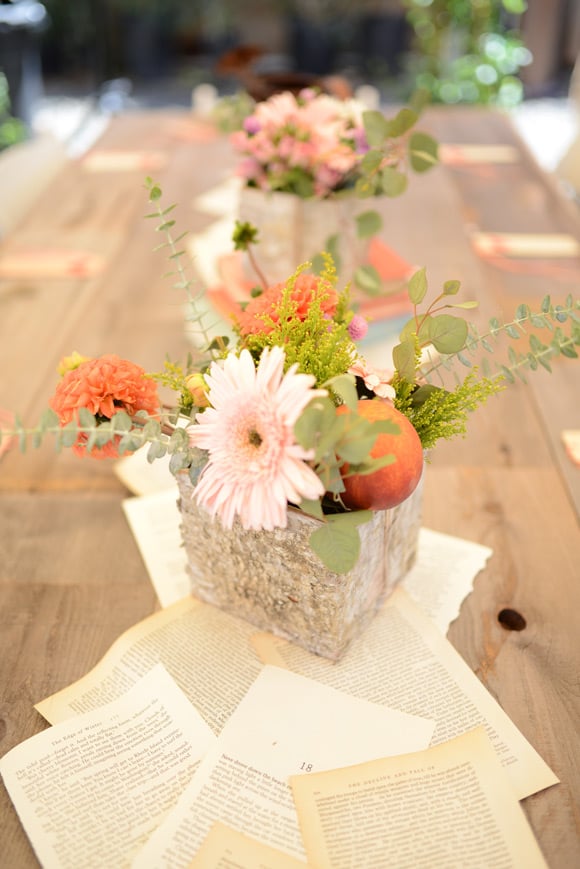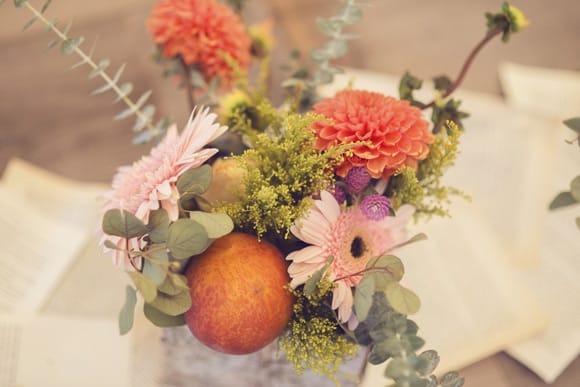 Fresh peaches added a brilliant pop of coral color to each centerpiece.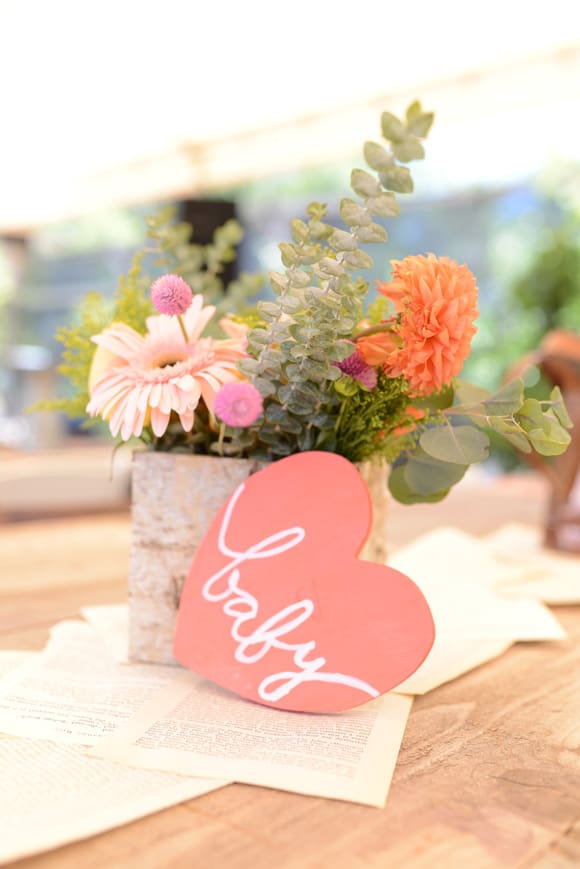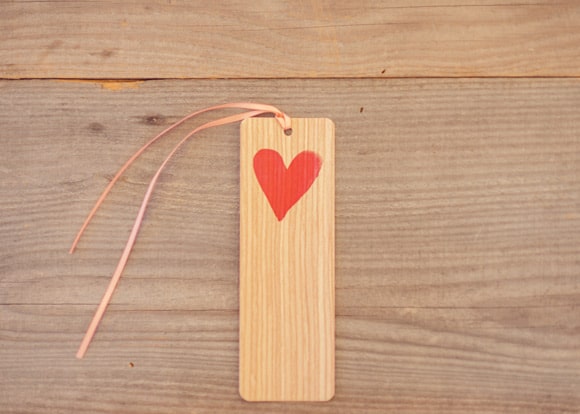 Favors were set at each seat … wooden bookmarks printed with the watercolor coral heart from the invitations.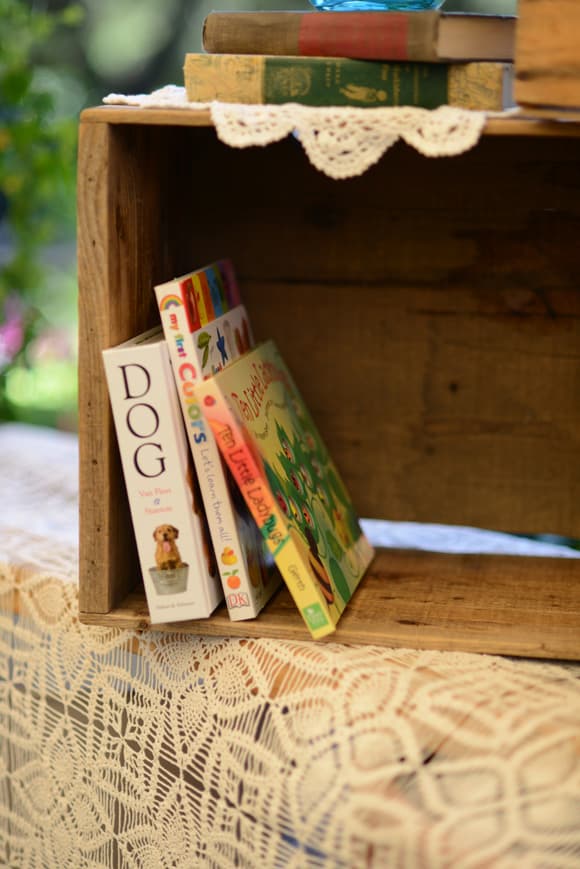 Each guests brought a favorite children's book for baby and we displayed them in wooden crates to make a mini bookshelf.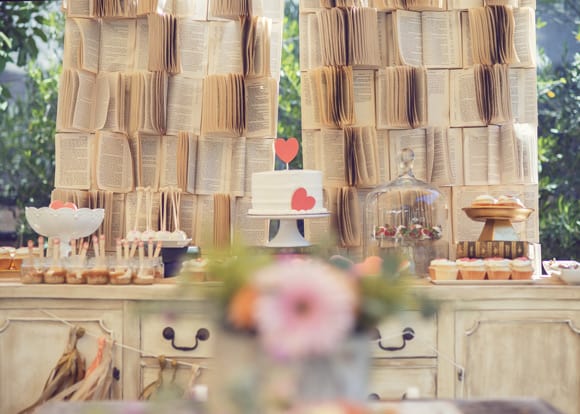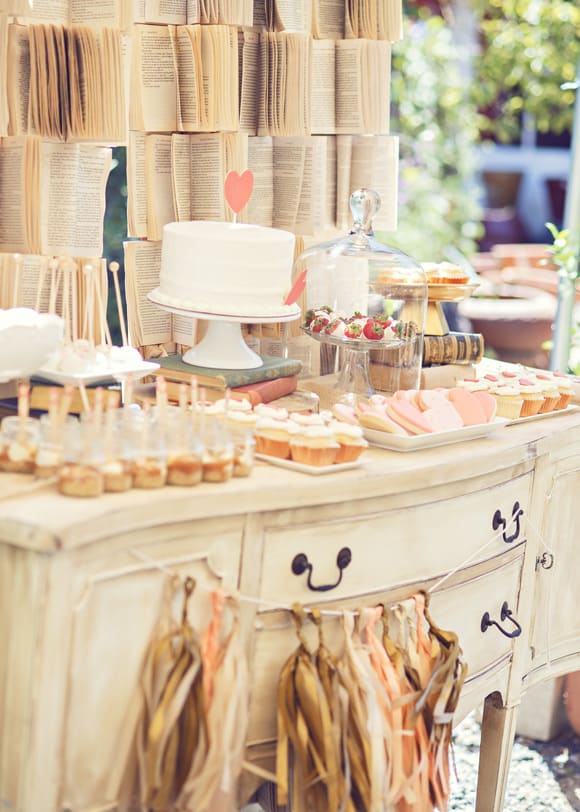 The dessert buffet was my favorite element of the shower. The backdrop dripped vintage book pages and the buffet was the perfect way to display desserts for guests to enjoy.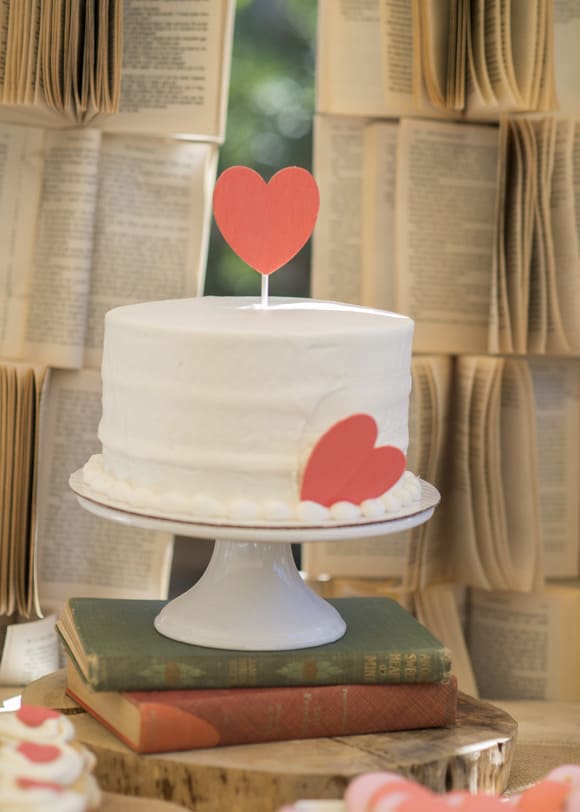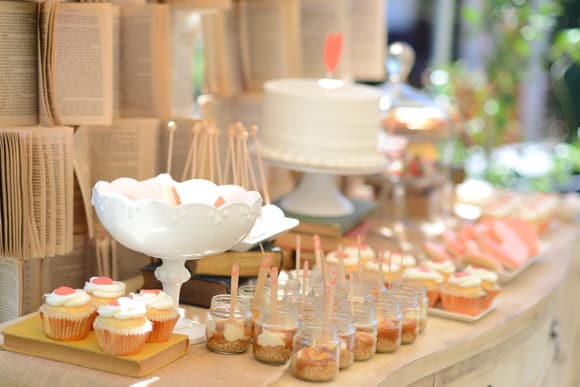 A closer look at the sweets.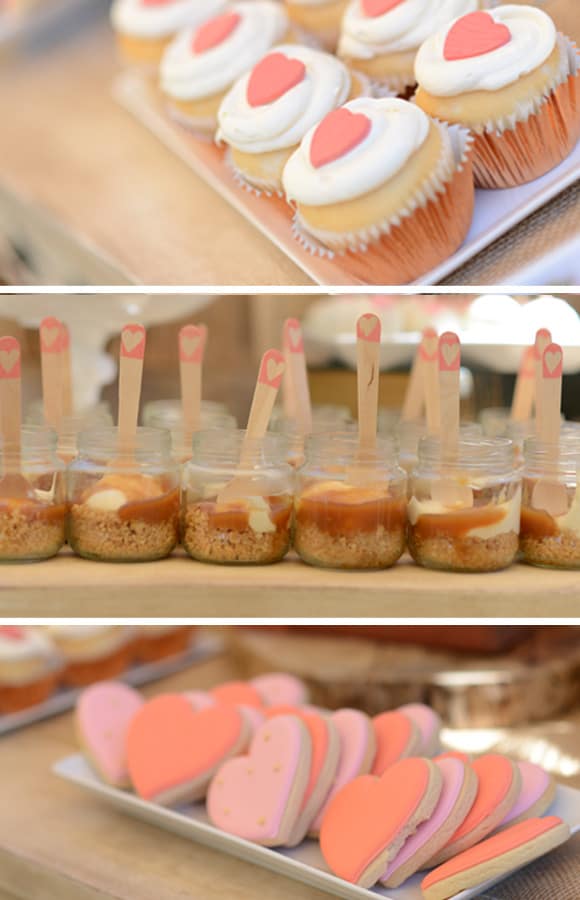 Desserts were served while mom-to-be opened gifts.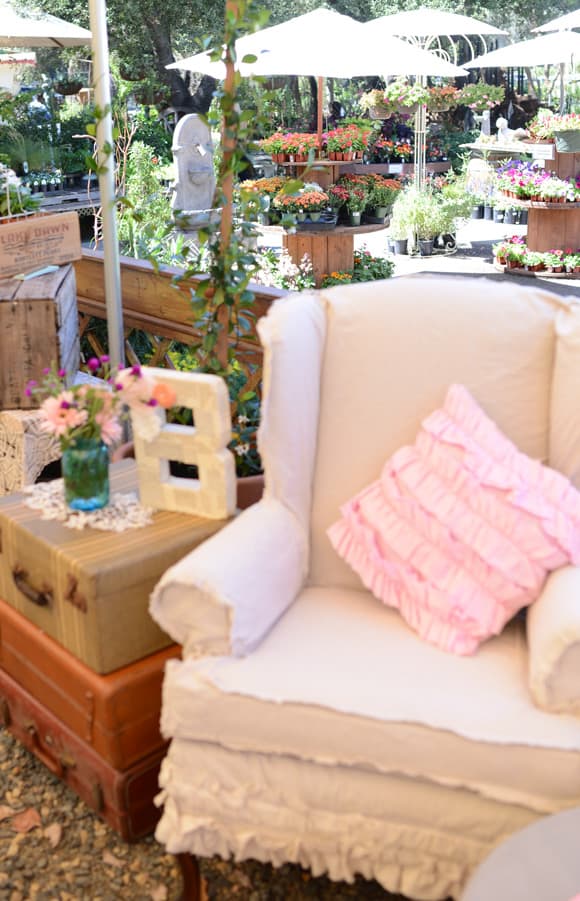 In this pretty vintage upholstered chair.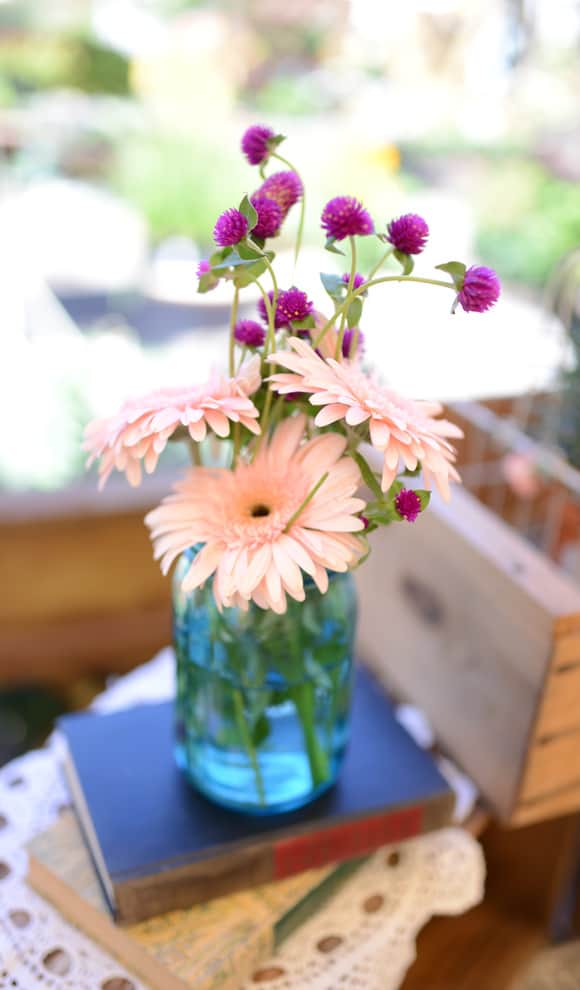 Thank you to all who helped make this day special. 
I hope this book themed baby shower inspires your next event. The details would also work nicely for a book themed wedding or anniversary party using the "love story" line. Happy planning!
Invitations, Styling, and Flowers :: Tori Tait of Thoughtfully Simple
Photography :: Nicole McCoy of Vanilla Sky Photography
Venue :: Myrtle Creek Botanical Gardens and Nursery