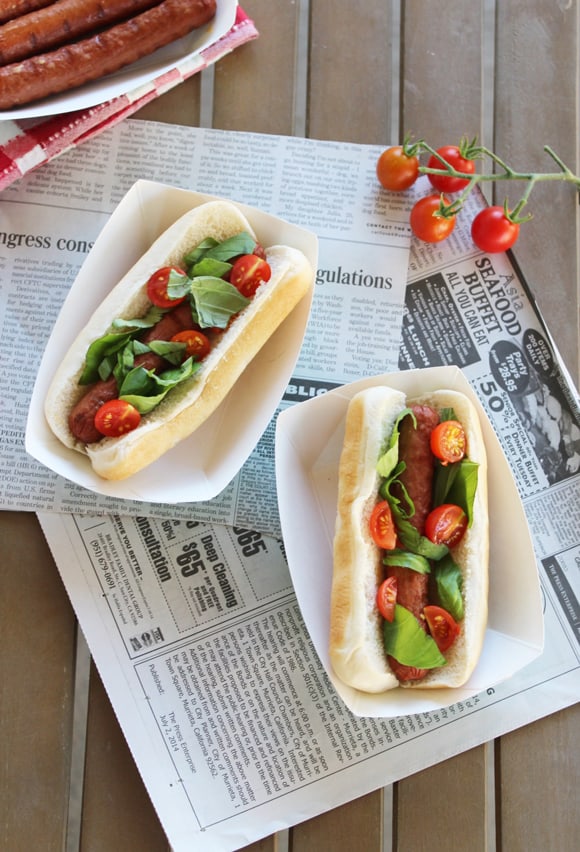 Hot dogs are such a summer staple. Fire up the grill, toss on a pack of Hebrew Nationals (a favorite in our household), and get ready for a great meal. There are many summer evenings when we gather around on the patio and cook up something delicious while simply enjoying each other and the weather. My favorite summer recipes are those that are simple to make and incorporate fresh ingredients from the season. For this recipe, we turned to our backyard garden for menu inspiration!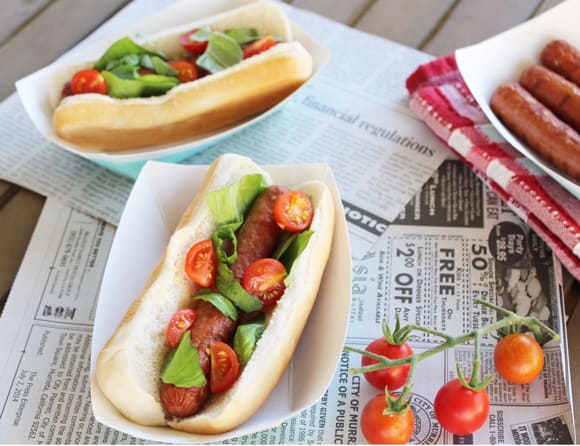 If you're looking gourmet hot dog recipes, I highly recommend this one! We gathered some cherry tomatoes and fresh basil from our garden and turned them into hot dog toppings. The grilled hot dog with the fresh crisp topping was a great match.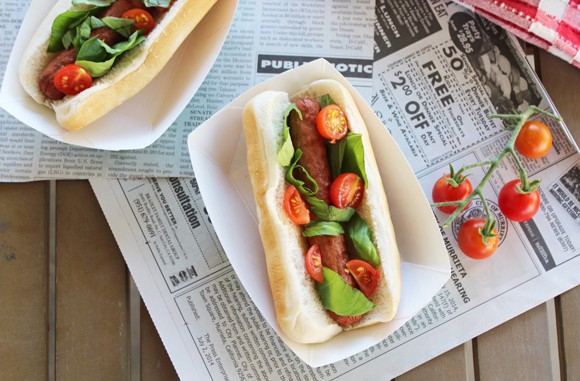 Enjoy just like this or top with go-to condiments like Hunts Ketchup and Guldens Mustard.
This summer I plan to spend as much time as possible entertaining friends and family (and do a good amount of taste testing new recipes). What's on your summer bucket list?
Looking for more hot dog recipes? Try these hot dog bites or check out these 3 hot dog topping combos!
With grilling season upon us, everyone is craving an all-American hot dog. What makes a kosher hot dog different? It's all about what makes the cut (and what doesn't). Hebrew National is choosy about what goes into their franks – only 100% pure kosher beef so you know what you're getting and they taste great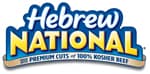 Disclosure: Compensation was provided by Hebrew National via Mode Media.  The opinions expressed herein are those of the author and are not indicative of the opinions or positions of Hebrew National.