Throw a Happy "Bee" Birthday! This bumble bee party was submitted by Nancy from A to Zebra Celebrations. She designed this black and yellow party for her little honey bee and shared it with us. Thrilled she did, it is darling!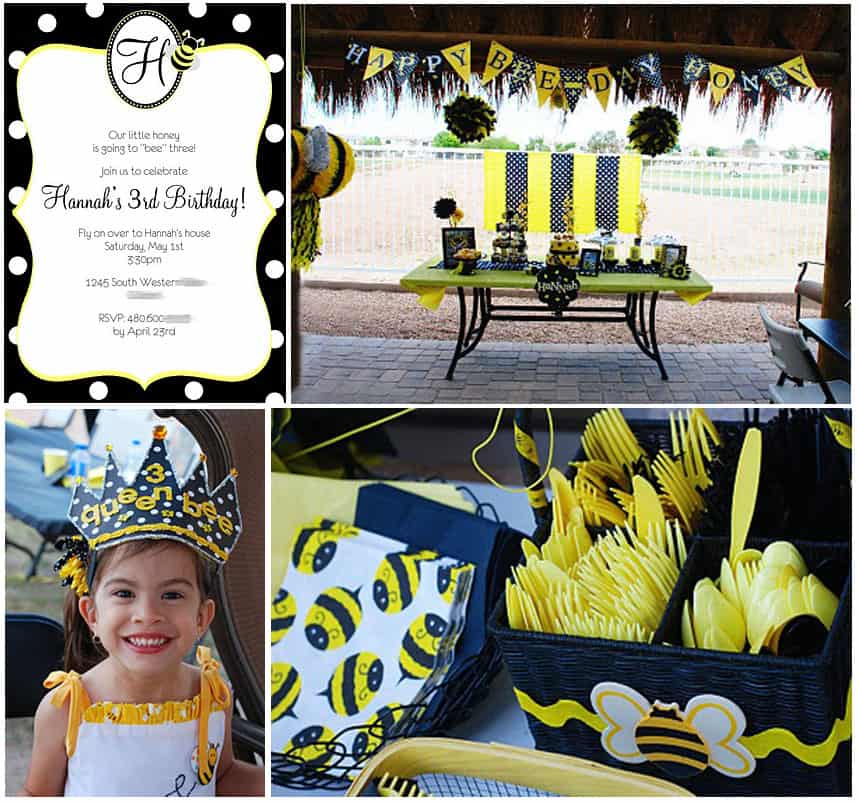 Bumble Bee invitations from TomKat Studios.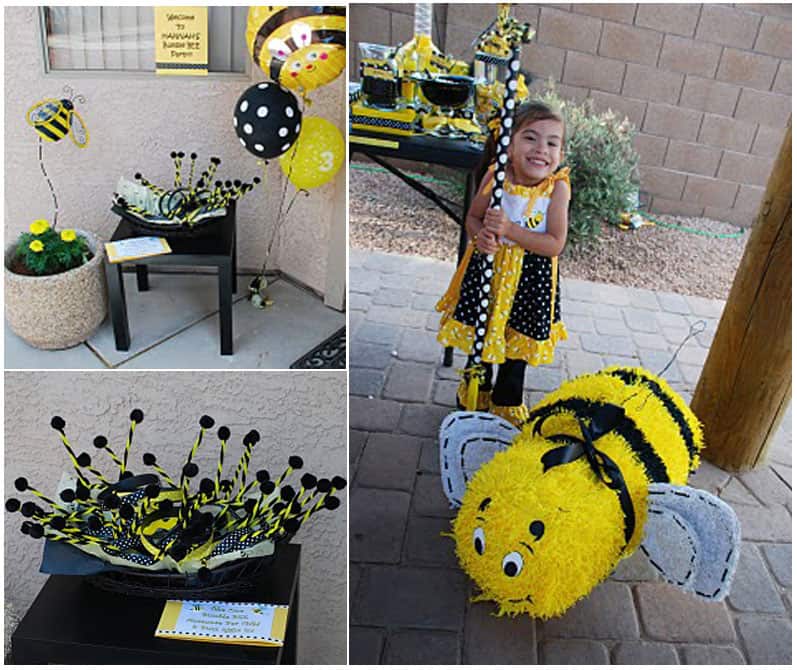 The bee antenna are such a great touch!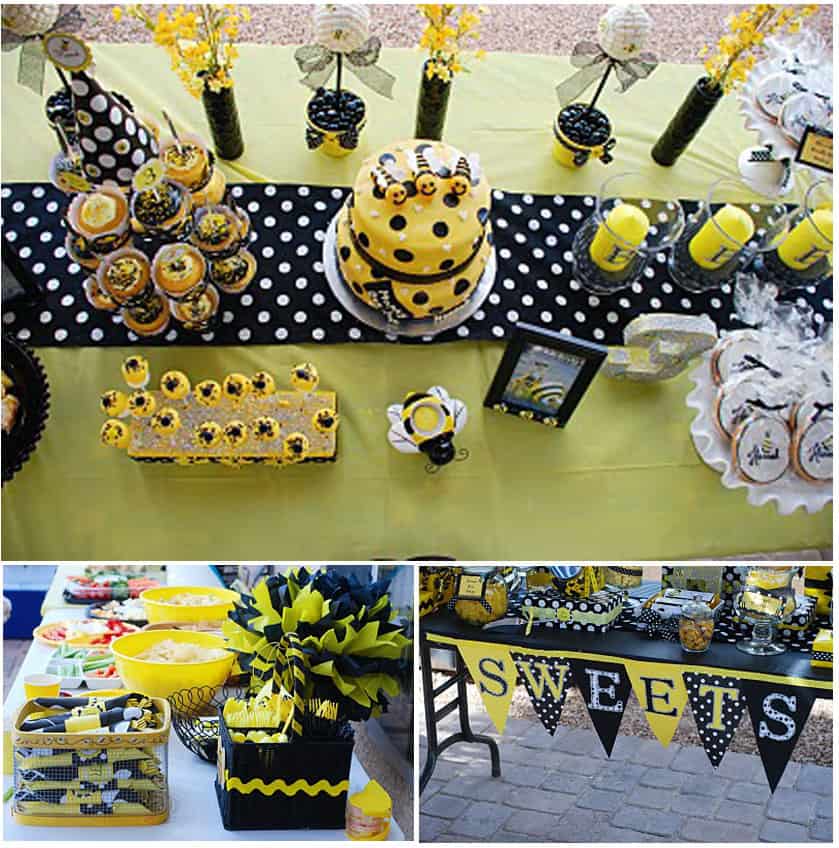 Nancy did a such a great job on this party. From the black and yellow "sweets" table to all the other buzz worthy details- I love it! Oh- and those adorable banners? She makes those! Be sure to check out her Etsy shop. Thanks for sharing Nancy!
For more photos of this bumble bee party, head on over to Nancy's blog.