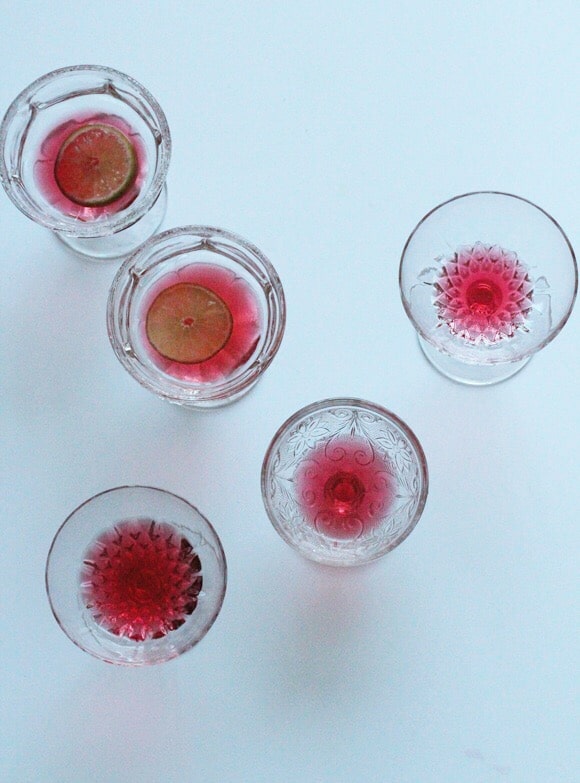 I'm starting this post a bit backwards with the "after" photo. This is the scene after I was done experimenting and creating the perfect Campari cocktails. It was a pretty scene.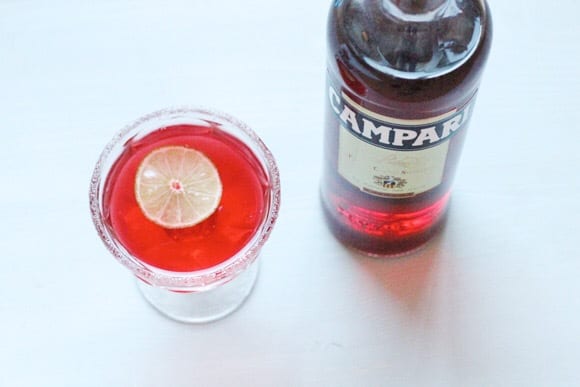 I had never used Campari in a cocktail before but knew that the bright red color would make the perfect Valentine's Day cocktail. Isn't it pretty? Campari is a liqueur that is made with the infusion of herbs and fruits. So delicious.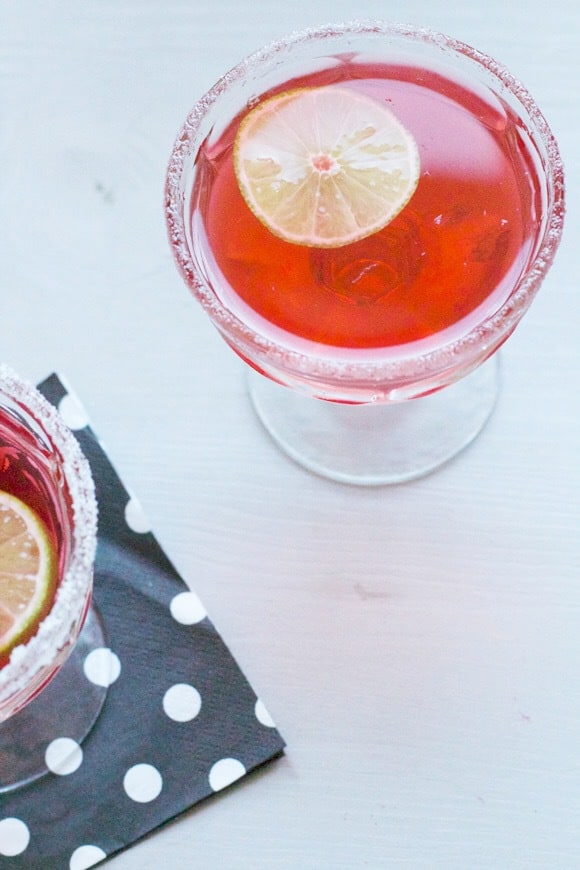 The addition of lime to the recipe proved to be a great idea. It brought out the fresh notes.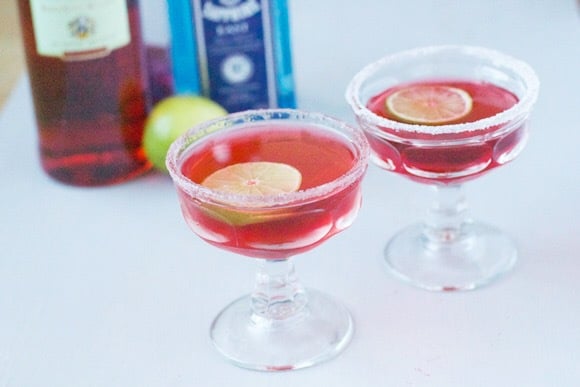 I also used gin and cranberry/raspberry juice. It turned out delicious.
Shake one up for your Valentine. You won't be sorry. You can call it your secret love potion.
Sip It :: Campari Cocktail aka Love Potion
Ingredients
1 ounce gin
½ ounce Campari
1 ounce cran/raspberry juice
1 squeeze lime + slice for garnish
To Make
To cocktail shaker add: gin, Campari, juice, and squeeze of lime. Shake and pour into glass. Garnish with a thin slice of lime. Recipe makes one cocktail.
Pssst. If you still need a killer Valentine's Day card for your special someone why not print one of these fun 90's rap inspired cards? Come on, be fun! ;)