Do you love to entertain? Do you often gather friends and your favorite wine and make it an affair? Sterling Vineyards is searching for the next Ultimate Host …. could it be you?

I'm so excited to share that I've partnered with Sterling Vinyards along with 3 other chosen blogger experts  (see below) and the lovely Padma Lakshmi from Top Chef to act as the judging panel for the Ultimate Host Challenge!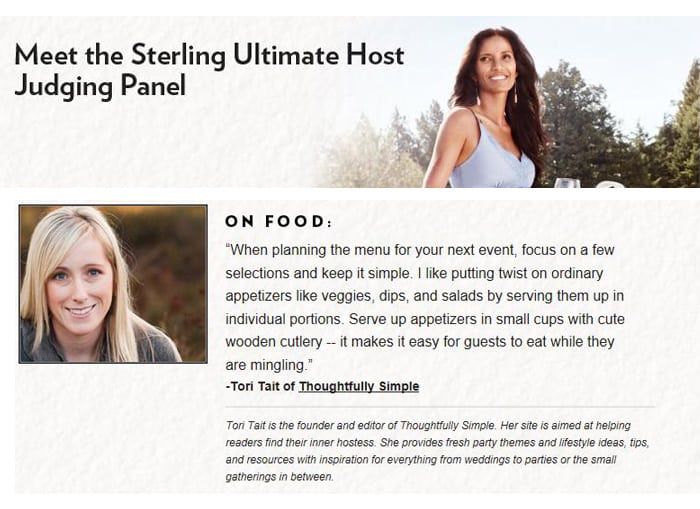 So, get ready to showcase your creative flair for entertaining in four biweekly challenges announced here on Thoughtfull Simple and on Sterling Vineyards Facebook page. The winner from each of the 4 challenge rounds will recieve a gift basket from Sterling Wines AND will be joining the other finalist for a grand finale event in NYC this December (and I'll be there too!) to compete for $25,000 and the title as Sterling's Ultimate Host.
 Along with Padma, there will be a panel of judges for each round of challenges and for the finale event.
Meet Your Judges
Be sure to check out all the expert tips we're sharing over on the Sterling Facebook page. And stay tuned for our announcement of the first challenge!
Update: Challenge #1 is live — details here.