I recently shared with you some simple (but pretty) engagement party ideas that incorporated a few thoughtful Cricut party decor elements that I made using my Cricut machine. Here's a look closer at how I made the vinyl decals that I used to dress up our punch glasses and this acrylic sign I used to label the "Love Punch" (aka a big batched grapefruit cocktail).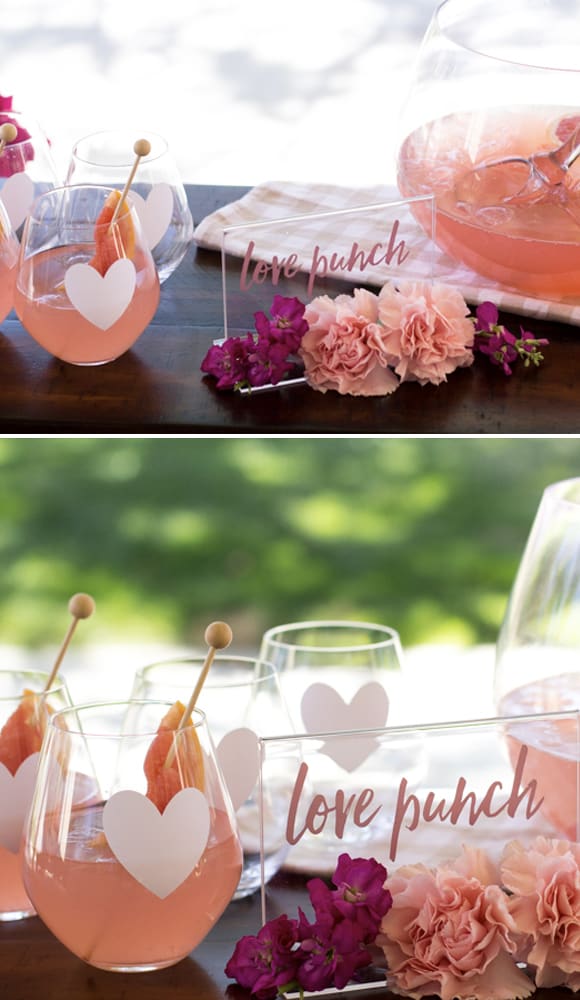 Cricut party decor might be my new favorite thing–especially incorporating vinyl! What I love about the vinyl decals is that you can easily remove them after the party. There's zero residue left behind so you don't need to worry about ruining your glasses or the sign holder.
This was the first project I've ever made using Cricut and I was so impressed how easy it was. There a so many project ideas in the Cricut Design Space to browse if you don't want to come up with your own design.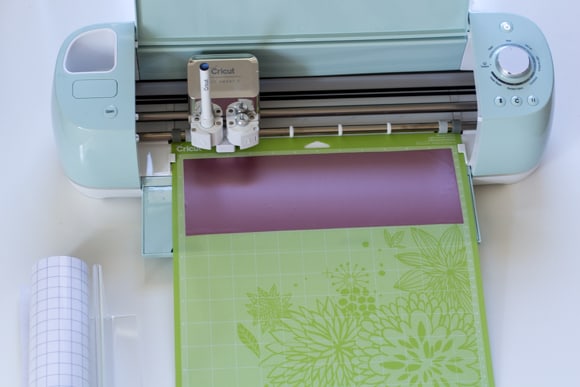 First, I created my design for the "love punch" decal in the Cricut design space and then sent it off to be cut from the machine.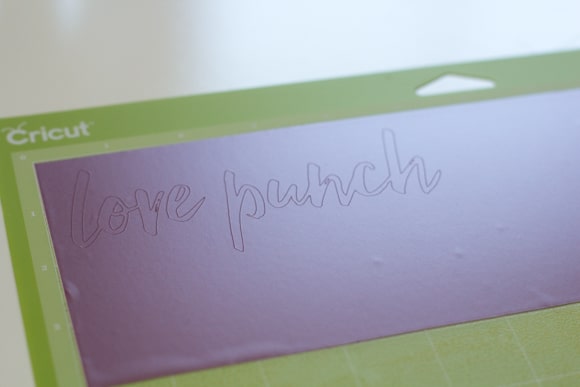 This is what it looks like once the design is cut out on the vinyl sheet.
Next, I gently peeled off the vinyl to leave behind the decal that was cut out. (Isn't this font the cutest?)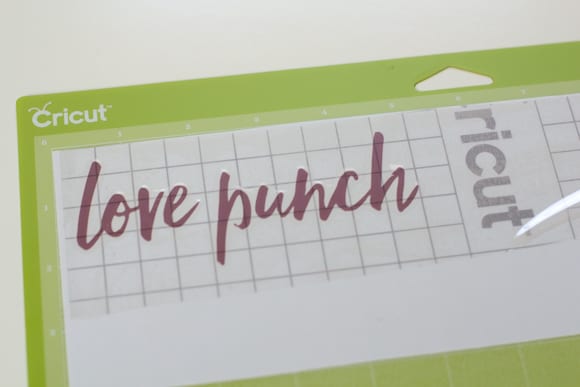 Then, I applied the transfer paper over the vinyl decal. This allowed me to remove the decal as a whole and easily apply it to the sign.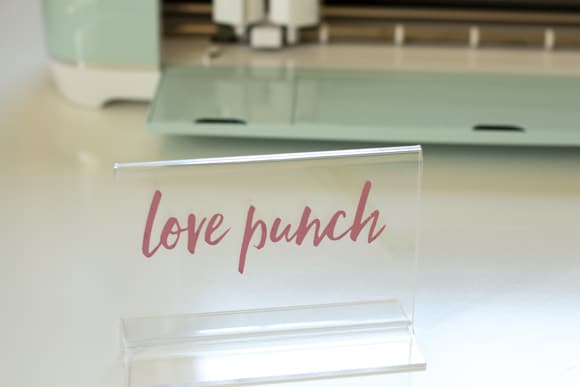 Lastly, I just placed the transfer paper on the sign and then peeled it off. What was left behind was my vinyl decal. So easy!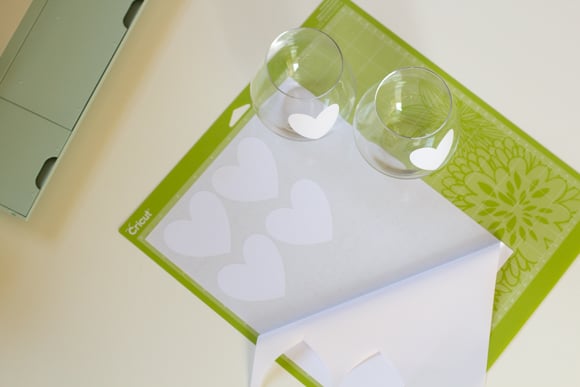 To make the white heart vinyl decals, I sent the heart design to cut on the white vinyl, peeled away the extra vinyl, and then peeled and placed the hearts just like I would a sticker.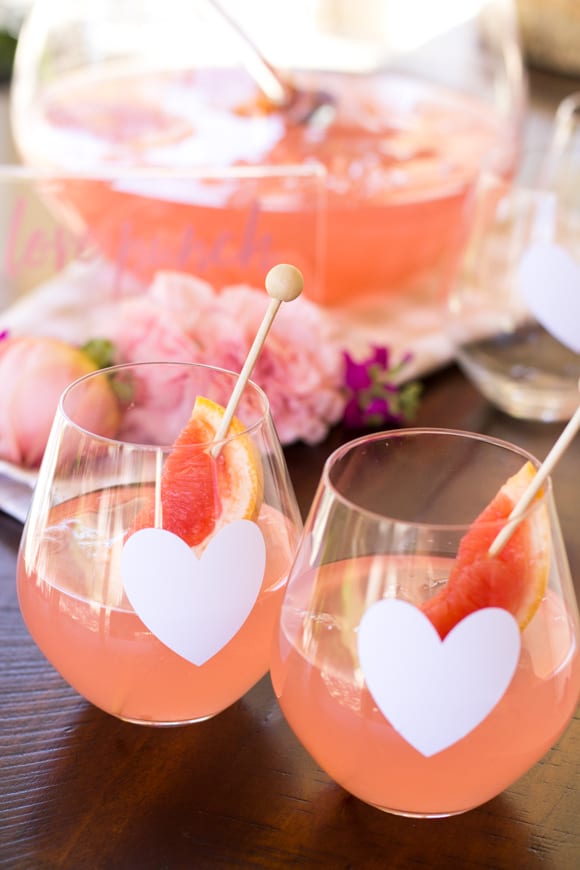 I love how easy it is to add thoughtful details using the Cricut vinyl! Holding myself back from slapping cute sayings on everything I own.
If  you're looking for more engagement party ideas, be sure to read the previous post. And here is the grapefruit cocktail recipe. 
Also, be sure to follow me on Instagram … I'll be giving away a Cricut machine this week to one lucky follower!