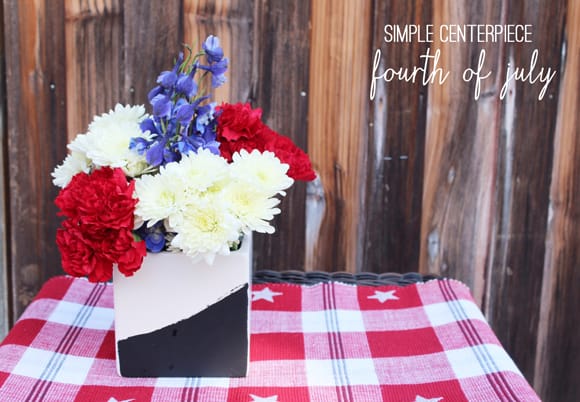 The 4th of July is almost here and if you're looking for DIY party ideas, you'll love this simple red, white, and blue project. Make your own Fourth of July centerpiece!
I'm a little obsessed with always having fresh flowers around and having fresh blooms for special occasions is a non-negotiable in my book. So when I learned about Blooms By The Box and their wholesale flower delivery I was really eager to try out their services. They promised fresh flowers at affordable prices and boy did they deliver! Their DIY 4th of July Backyard Party Pack arrived and was gorgeous!
My box arrived meticulously packaged (and cool!) full of  White Cushion Mums, Red Fancy Carnations, and the most stunning Dark Blue Delphiniums. I decided to put together a couple centerpieces — one for a little party decor and the other to give as a hostess gift.
DIY Fourth of July Centerpiece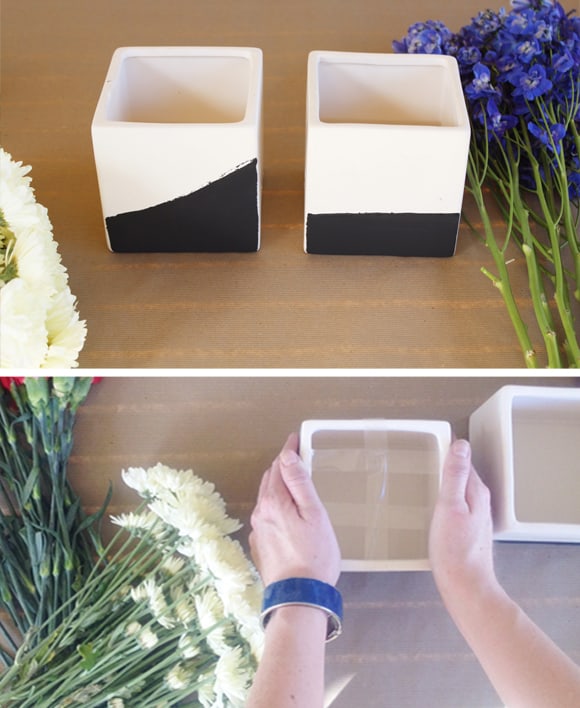 I chose two square white vases (I picked them up at the local craft store on sale for $2 each!) and I painted one side with a little chalkboard paint (this will come in to play later).
Next, I added water and flower food to each one and then made a grid on the top of the vase using scotch tape. This will provide a little structure to my arrangement (don't worry you won't be able to see the tape when we're done).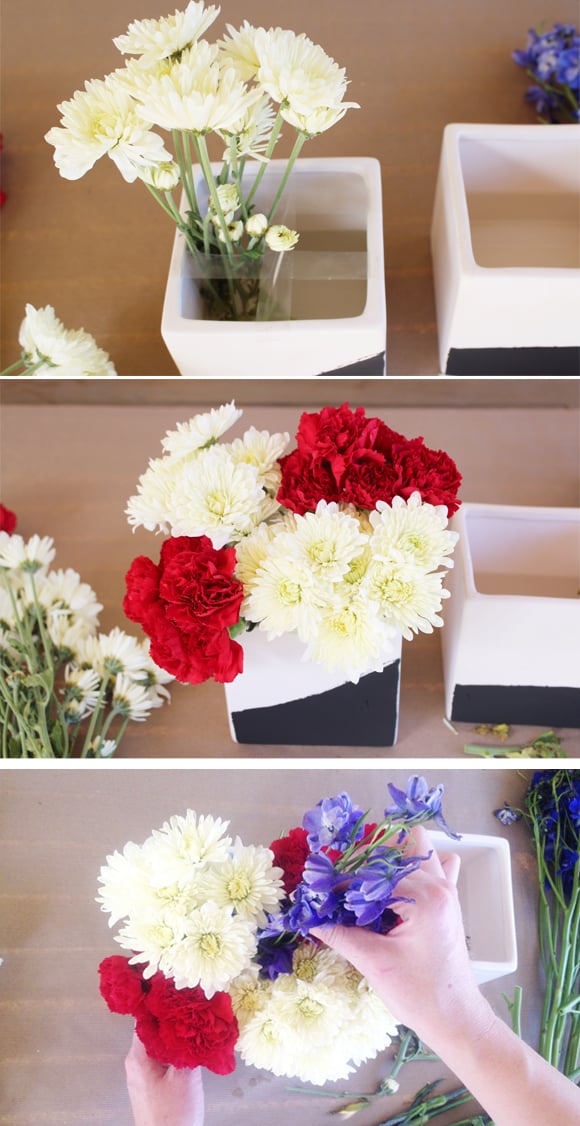 I decided I wanted to have a bit of a color-blocking look to the arrangements so I added in sections of blooms in groups or red and white. About 6-7 flowers make a good sized grouping.
Once my groups of red carnations and white mums were in place, I inserted a blue delphinium to pull together that red, white, and blue look. I repeated for the second arrangement.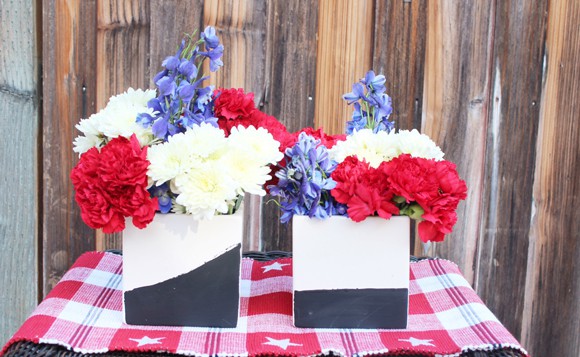 I was so impressed with the quality of the flowers. I have no doubt these will be looking just as great a few days from now!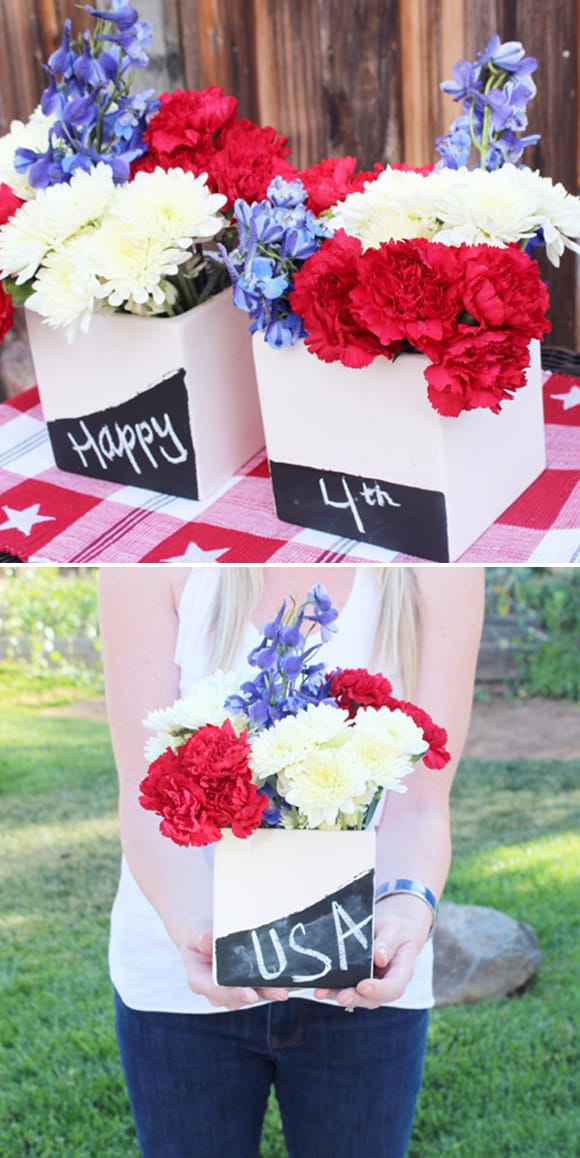 Be sure to check out Blooms By The Box and let the DIY flower arranging begin!
-You might also want to read my 4 tips for how to keep cut flowers fresh.
-Looking for more patriotic party ideas? Check out these 4th of July recipes.
This post was created in collaboration with Blooms By The Box. All thoughts are my own.