I have become a huge fan of Jessica Jones and her very crafty blog How About Orange…. Not only does she have fabulous style (I happen to love the color orange myself), she shares some super cool DIY projects that you can try even if you are not Martha Stewart. I am loving these DIY bookmarks…..so SIMPLE!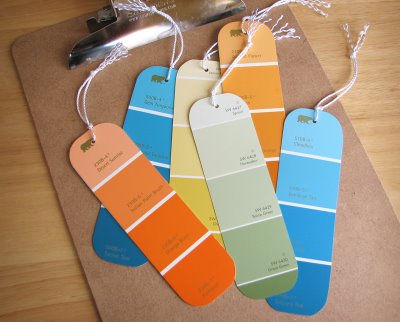 Made from old paint chips, this project is not only clever, but earth friendly- how thoughtful!
Read the original post to get the inside scoop and DIY instructions.