I love to celebrate with desserts. I mean, who doesn't love a little sweet treat to mark a special occasion? Maybe it's a birthday, a great accomplishment, or a "just because" moment, this DIY cake topper will make anyone feel extra special. Bonus: it is super simple to make!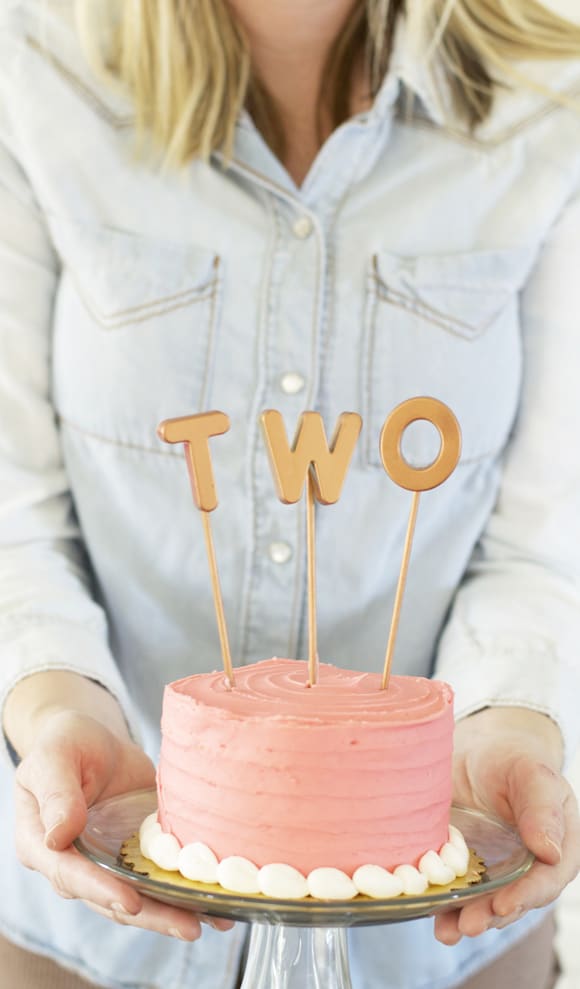 I love how creative you can get. You can spell anything! Or use, the numbers to mark a birthday or anniversary.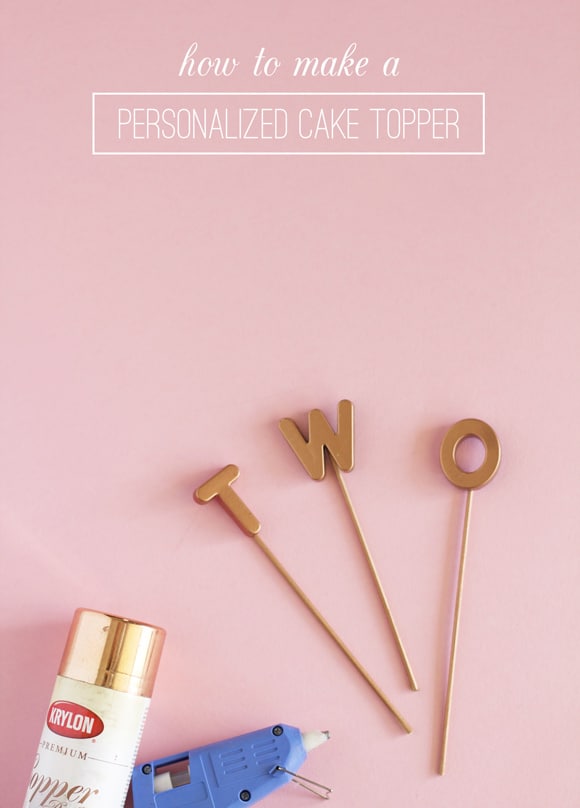 The whole project will take you about 15 minutes from start to finish.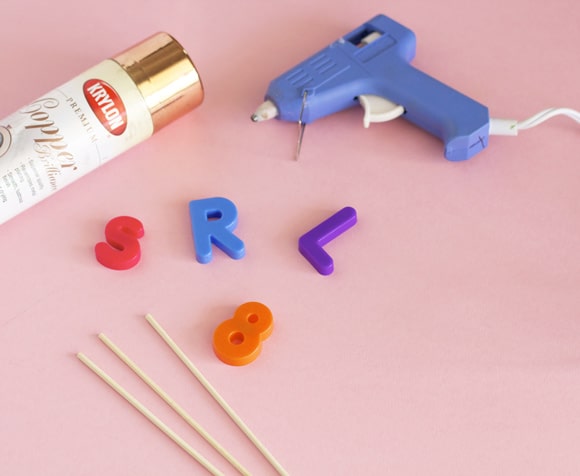 Supplies You Will Need:
Glue gun
Wooden Skewers
pray Paint (I used copper)
Plastic Alphabet and Numbers
To Make Them:
Start by spray painting the desired letters and/or numbers. Make sure to get the nooks and crannies of the letter too. Once dry, attach each letter to a wooden skewer using the glue gun. Let set a few minutes before you use. When ready, simply place them in your dessert!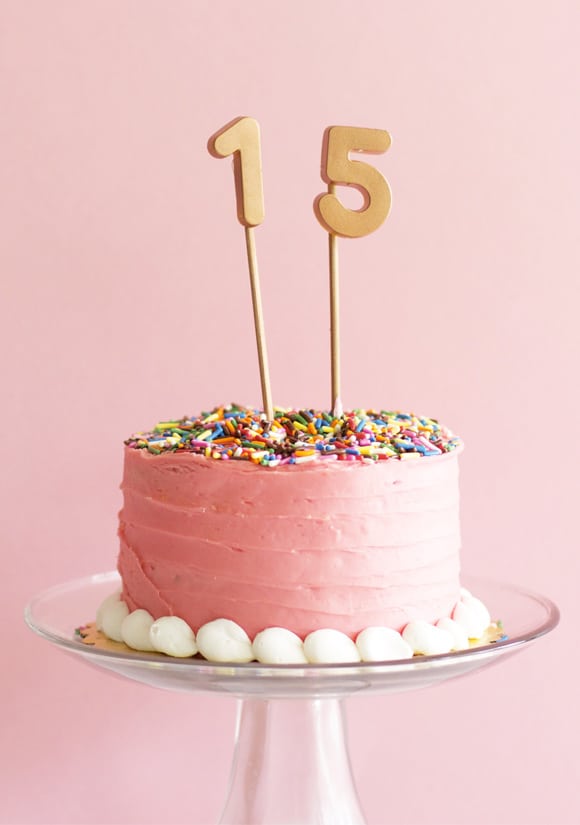 Okay, now it's your turn to get creative. What would you spell out?!