While looking for end of year teacher gift ideas to make and send with my daughter to give her teacher today on the last day of school (already?! how did this happen so soon?), I stumbled upon this idea on simple seleta and loved it! I incorporated a few things in this "carry all" that I thought the teacher would enjoy while kicking off her summer — but the possibilities are endless.
I started with a green soda bottle carry from IZZE. I covered the box with cheery yellow scrapbook paper, but you could leave as is (especially the IZZE boxes because they have a nice colorful, modern look).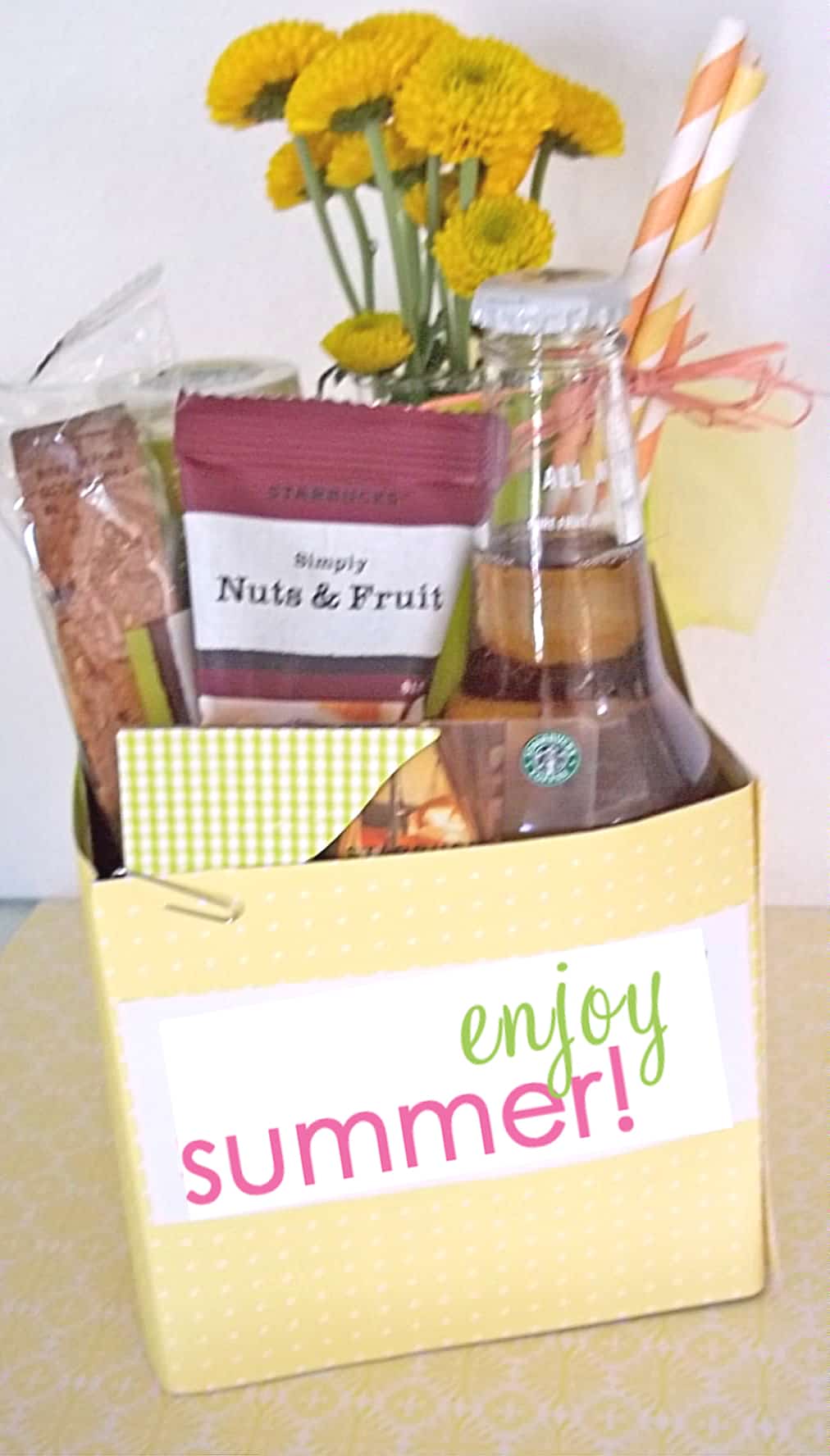 Here is what I used to create this simple end of year teacher gift: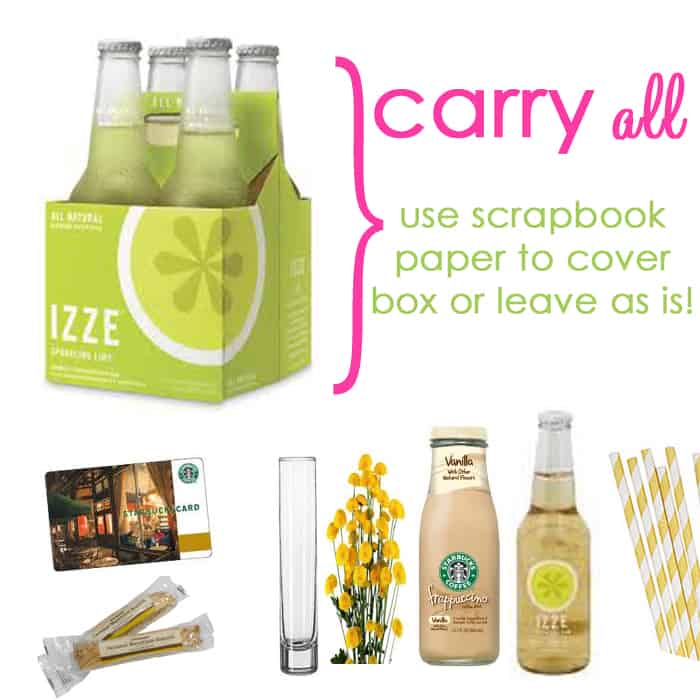 – IZZE soda box plus I left in one of the lime sodas
– vanilla frappuccino bottle
– bundle of striped paper straws
– small glass bud vase ($1.99 at Target) filled with yellow mini button flowers
– Starbucks biscotti and package of fruit and nuts trail mix (not pictured above)
– $10 Starbucks card
After covering the box, I printed out a paper that read "enjoy summer" and glued it to the front.
Thanks simple seleta for the inspiration! I can see so many variation of this idea. What about you? What could you make one of these carry all treat boxes for? I'd love to hear your end of year teacher gift ideas!