Here is a sneak peek at some favors I whipped up today. These are for a high school graduation party— where everything will have a "school" feel. Think chalkboards, old yearbooks, etc. The event will be for all ages- so I thought cookies were perfect. From toddlers, to teens, to grandparents– who doesn't love a good cookie?!
The supplies: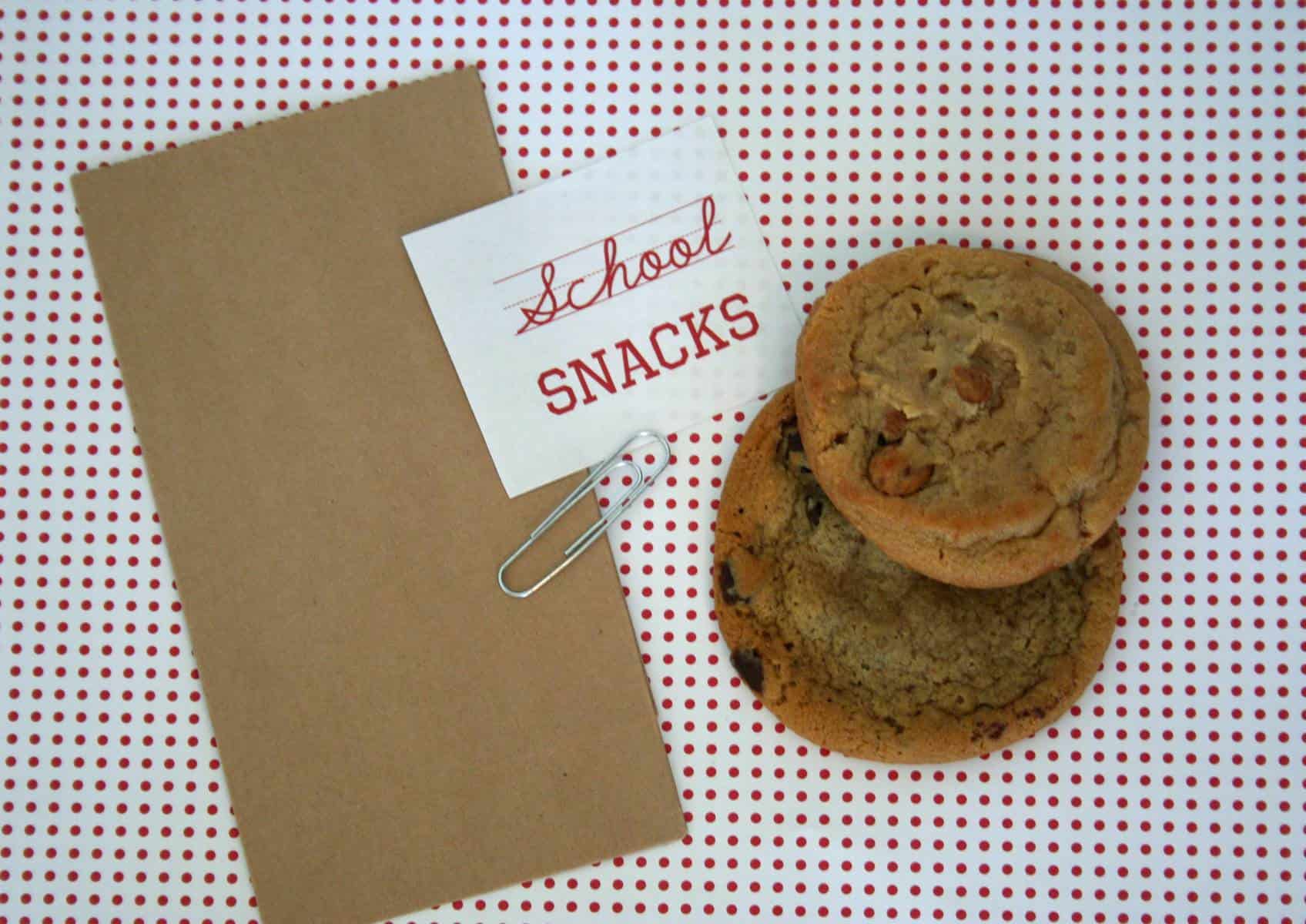 Assemble: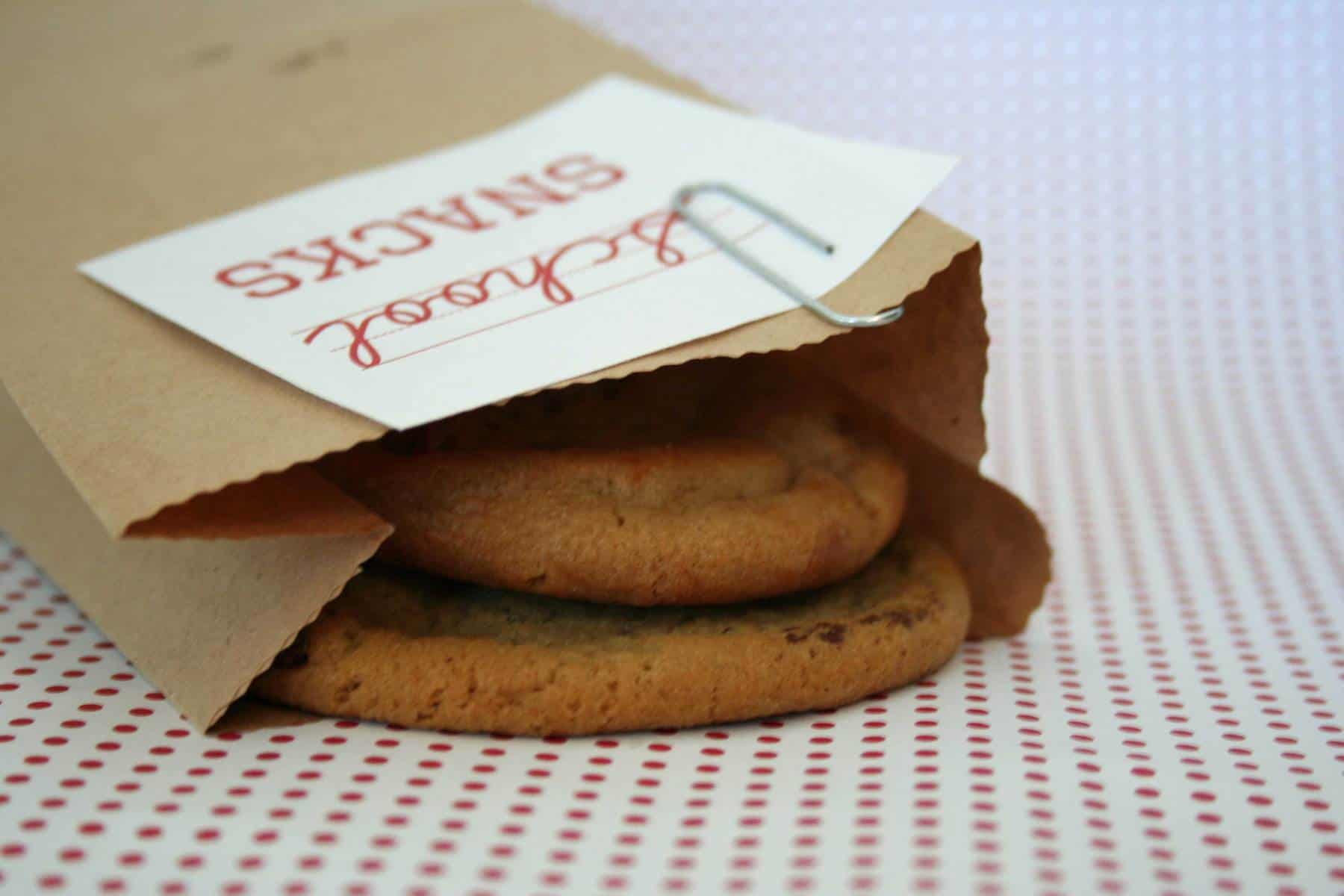 Ready to give!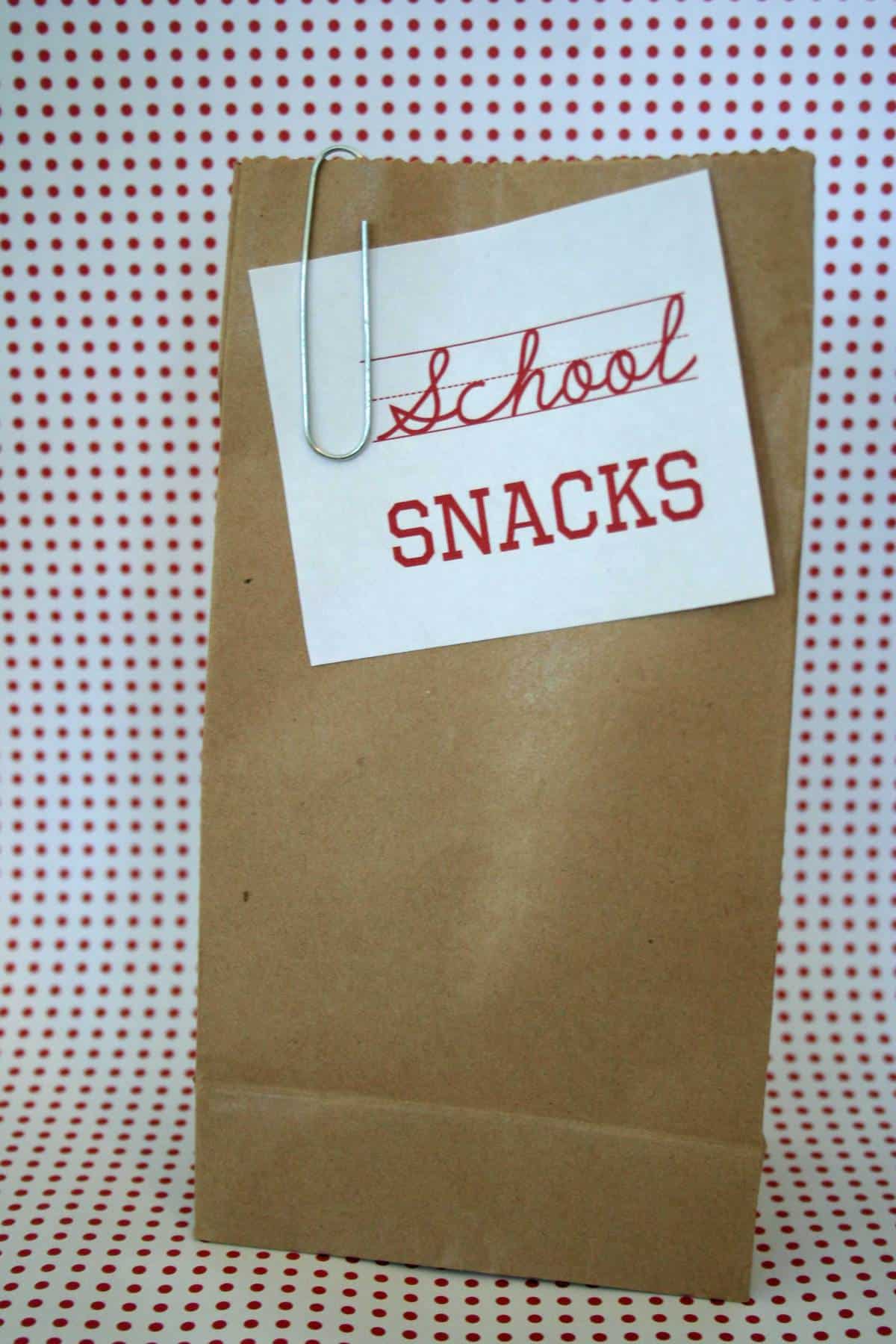 DIY Mini Lunch Sac Favors
Supplies
Mini Paper Sacs (I used 3 1/2″ x 2″ x 6 3/4″ found at Michaels Craft Store)
Printer Paper/Ink
Paper Clips
Cookies or Treat of Choice
DIY Instructions
Print Message (I chose "School" in School Script Dashed font and "SNACKS" in Octin Sports Free font)
Place treats in paper sac
Cut printed paper to size, attach to sac using paper clip (closing the sac while attaching the paper).
*School Script Dashed font and Octin Sports Free font are free to download from http://www.dafont.com/.