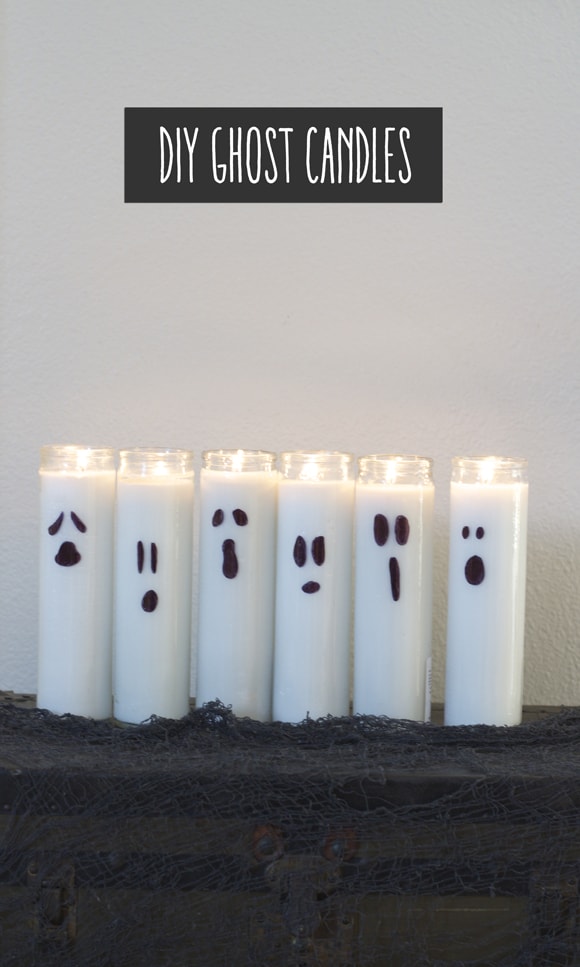 Looking for a cool, simple, inexpensive, Halloween idea? These DIY ghost candles are your ticket. DIY Halloween decorations cannot get easier than this. Really. I love something that takes me just minutes to make (well, in this case it's seconds) and looks really unique.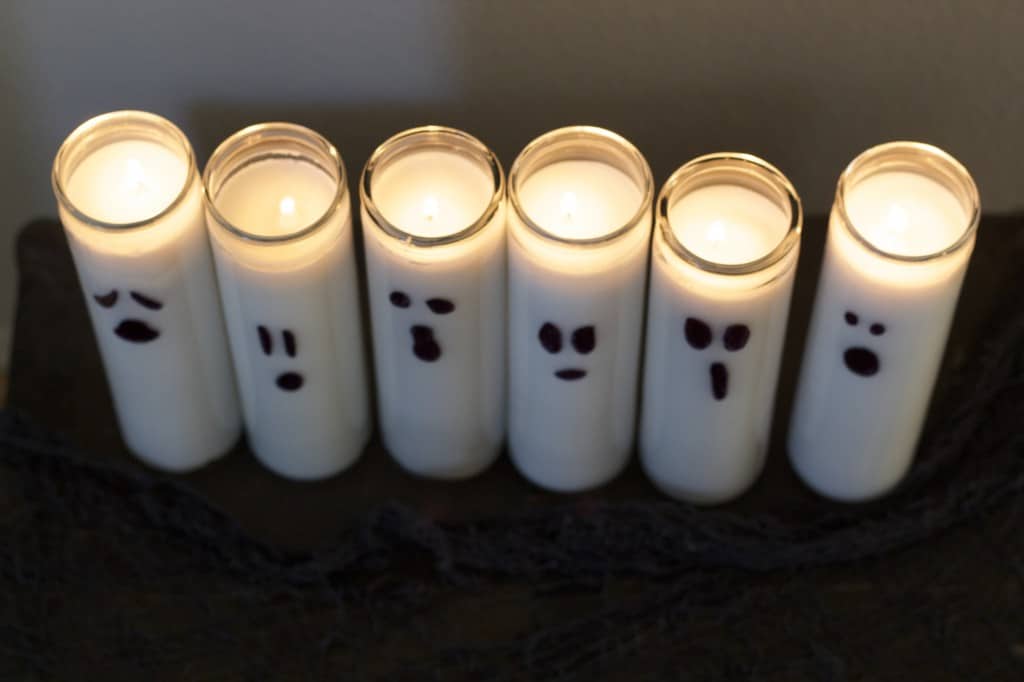 I picked up these tall white candles for 50 cents each at the dollar store. You can find these almost everywhere (even the grocery store). Then, I simply  drew different ghost faces on each candle with a black Sharpie. In about 10 seconds I had and the perfect DIY halloween decorations–ghosts! Sooooo simple! (and it only costs $3.00!)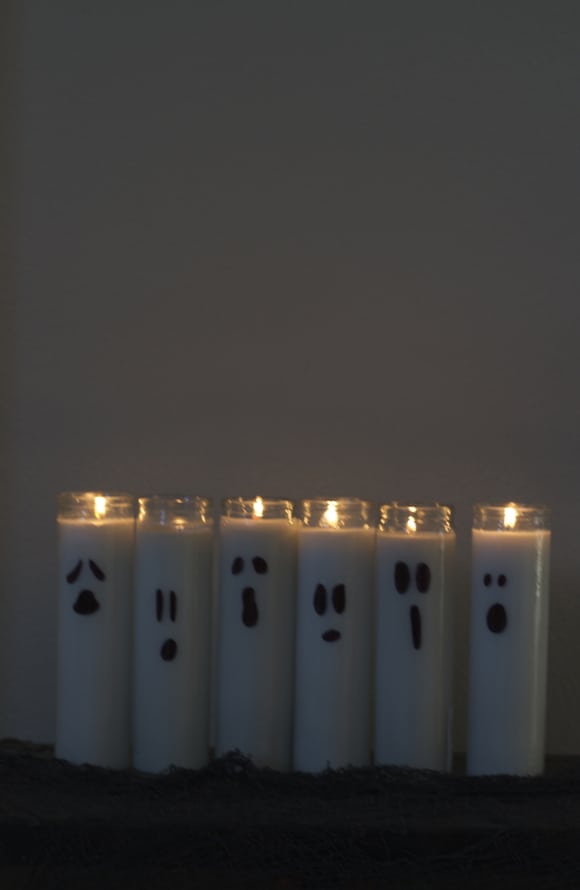 All you have left to do, is to light them up and enjoy the glow. They look really cute during the day and a little more spooky at night. You could even make these as gifts or favors for a Halloween party. I love the look of these all lined up on a shelf or a mantle.
Browse more Halloween ideas here.
Do you decorate for Halloween? Do you do cutesy or spooky?