Fall, schmall. It might be mid September but here in So Cal it's 97 degrees. And honestly, even if it was cooler, I believe ice cream is a year-round treat. Are you with me?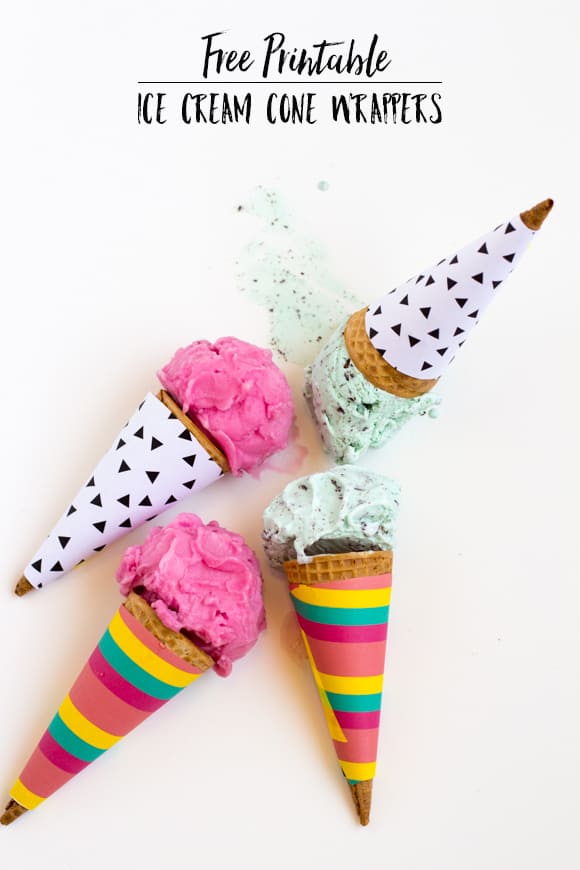 I'm always looking for simple ways to add a fun touch to things and that's how I came up with these easy ice cream cone wrappers. In under 5 minutes you can transform an ordinary ice cream cone into a unique one! All you need to do is print them, cut them out, and wrap them around the cone. Simple :) They would also be fun if you're hosting an ice cream party!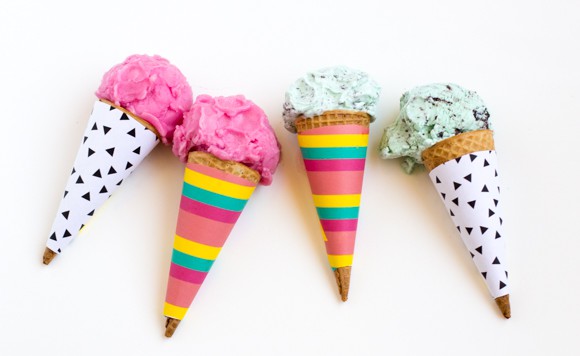 Speaking of ice cream, I'm going to experiment with some new flavors.  I really haven't made anything super unusual since the Circus Animal Cookie "aha-moment" I had years back. I could stand to up my flavor game a bit. Any suggestions?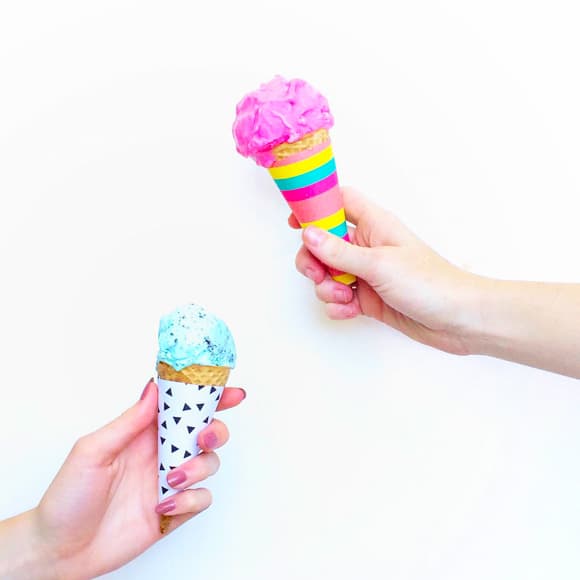 Although, these wrappers make even the most traditional flavors feel more fun.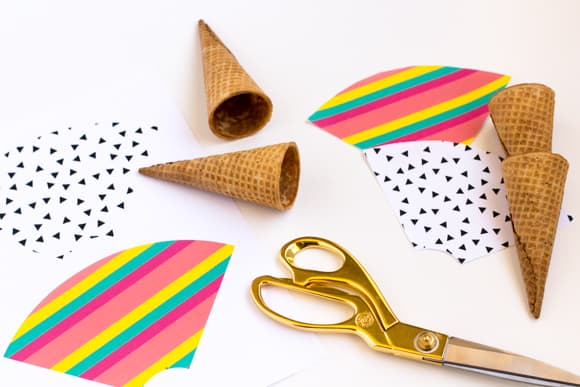 To Make:
-Download your free ice cream cone wrappers (print as many as you need), here.
-Cut them out
-Wrap them around the cone and secure with tape, washi tape, or a glue dot.