Sugar scrubs are all the rage, and for good reason. They smell divine and work wonders on your skin. But what about your lips? This DIY lip scrub recipe came to mind because my smackers needed a little extra attention as well.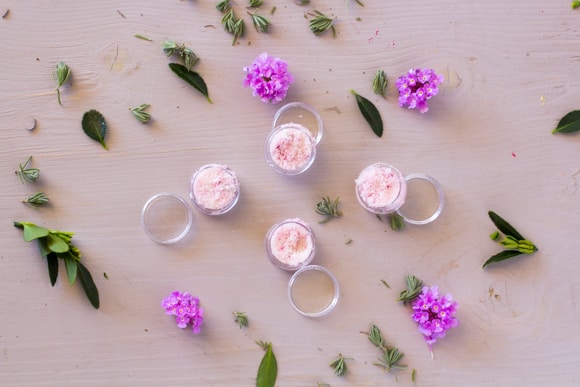 This DIY lip scrub is great if you have dry lips.  Made with natural oils that smell great and is simple to make (I promise!). I made a few to have on hand and gave a few away as gifts (thanks to these perfect little lip balm jars
 I found). I made these using lavender essential oils but you can swap out your favorite scent. I think orange would be great to use in the morning. Sounds fresh! To use the lip scrub, apply a small amount to your lips and then rub around a bit. Rinse off the scrub with warm water and a wash cloth and then apply your favorite lip balm once your done. I like to use mine at night and it helps get lipstick off as well which is a bonus!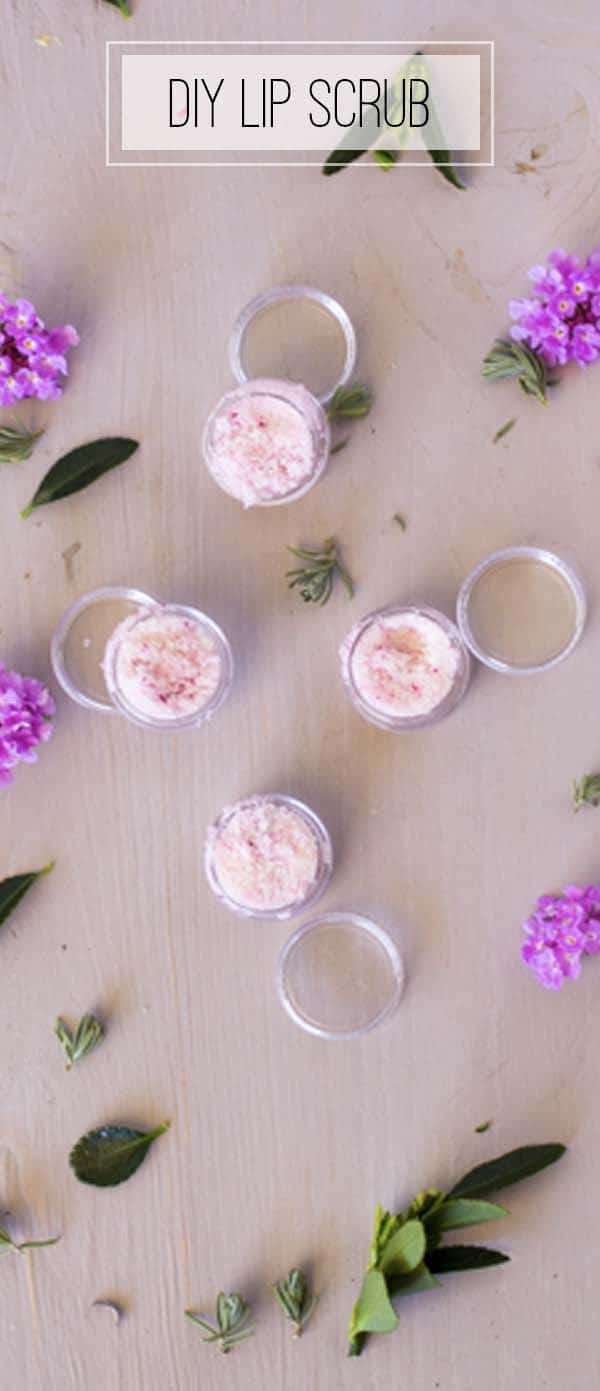 What you will need:
1/4 Cup olive oil
1/4 Cup raw sugar
3 drops essential oil (I used lavender)
A few drops of purple food coloring if desired
To Make DIY Lip Scrubs:
Mix all ingredients in a bowl. Stir it around with a spoon until well combined and the texture is like sand. Put mixture into a container with a lid to store it.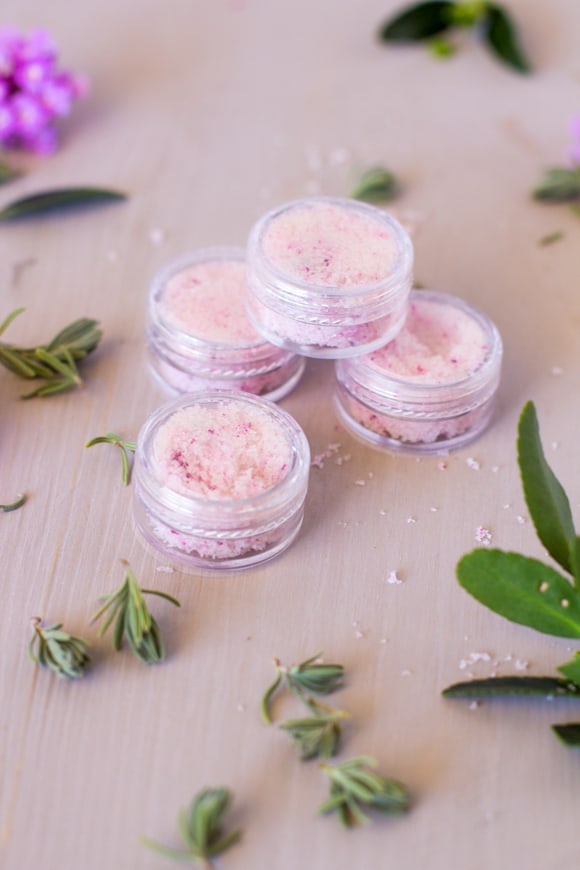 If you want to make more DIY pampering products, this DIY rose water face mist is my all-time favorite thing to make (and give as gifts).