Looking for something to make mom? These DIY Mother's Day gifts are perfect to tuck into a gift basket for that special woman in your life. They are all pretty simple to make and would even be great to give a special sister, friend, or grandma. Make them now and you'll be ready come May!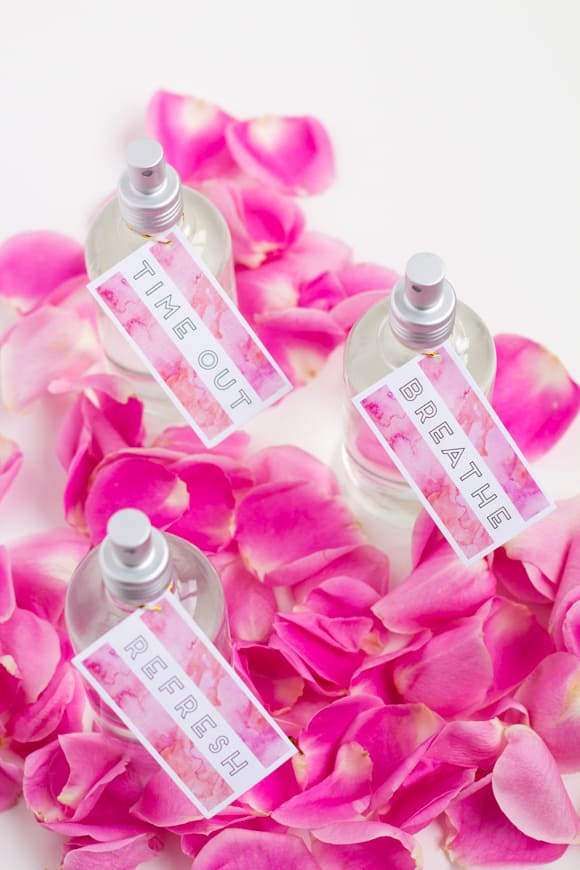 DIY Rose Water Face Mist
One thing every mom has in common is that we could all use our own "time out" now and again. That's exactly why I came up with this DIY. Something as simple as taking a deep breath, and misting your face with a heavenly scented rose water face mist can do wonders for the mind (at least in my experience!). I snagged all of the supplies for this one online and you can even print out my free labels if you want. I think it adds a nice "gift factor" to the bottles.
See how to make them, here.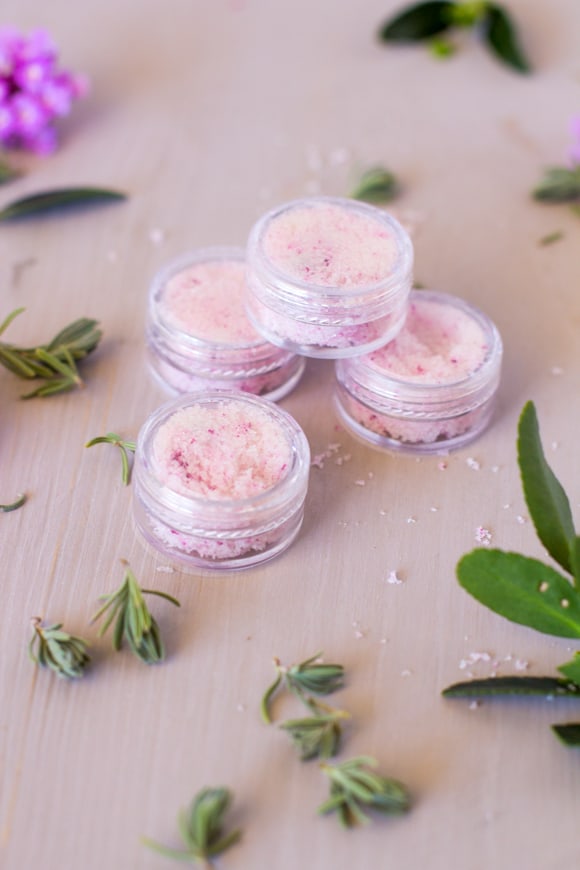 DIY Lip Scrub
I love the idea of making a bunch of these diy lip scrubs to have on hand for small Mother's Day's gifts. I made these using lavender essential oils but you can swap out your favorite scent. I think orange would be great to use in the morning. Not only were these easy to make, they did not cost a lot of money. You could even get the kids involved in this DIY.
See how to make them, here.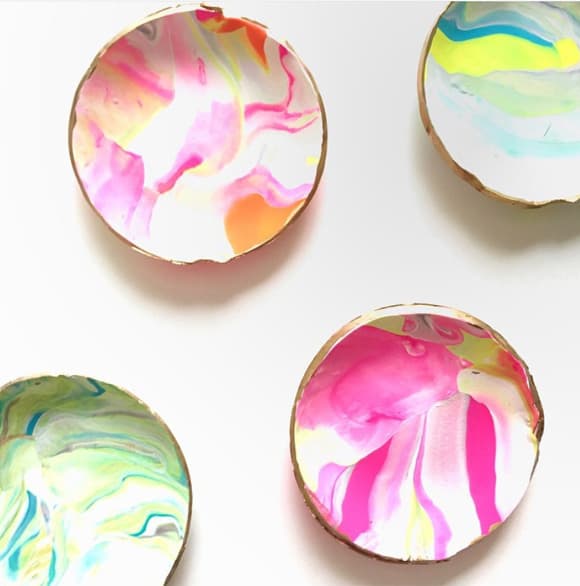 DIY Marbled Clay Ring Dish
I made these marbled clay ring dishes a couple years ago to give as Mother's Day gifts and everyone just loved them. I had so much fin making them (they look more complicated than they really are, promise) and love how each one turned out unique from the others. All you really need is some clay from the local craft store. Gifts that are useful and beautiful get extra points in my book.
See how to make them, here.
What do you think? Are one of these ideas something she would like? Let me know which  DIY Mother's Day Gifts you'll be making in a comment below!
Not ready to decide? Use the button below and save this post to Pinterest so you have it later!