This past weekend, I helped host a very special gathering — it was for my brother and was more of a trifecta of celebrations. He turned 18, graduated high school and is heading off to boot camp to become a Marine (how's THAT for milestones?). We kept the decor simple (he's a guy after all) and created some DIY party decorations using his high school colors. I used several signs throughout the party to tie in the color scheme — here they are.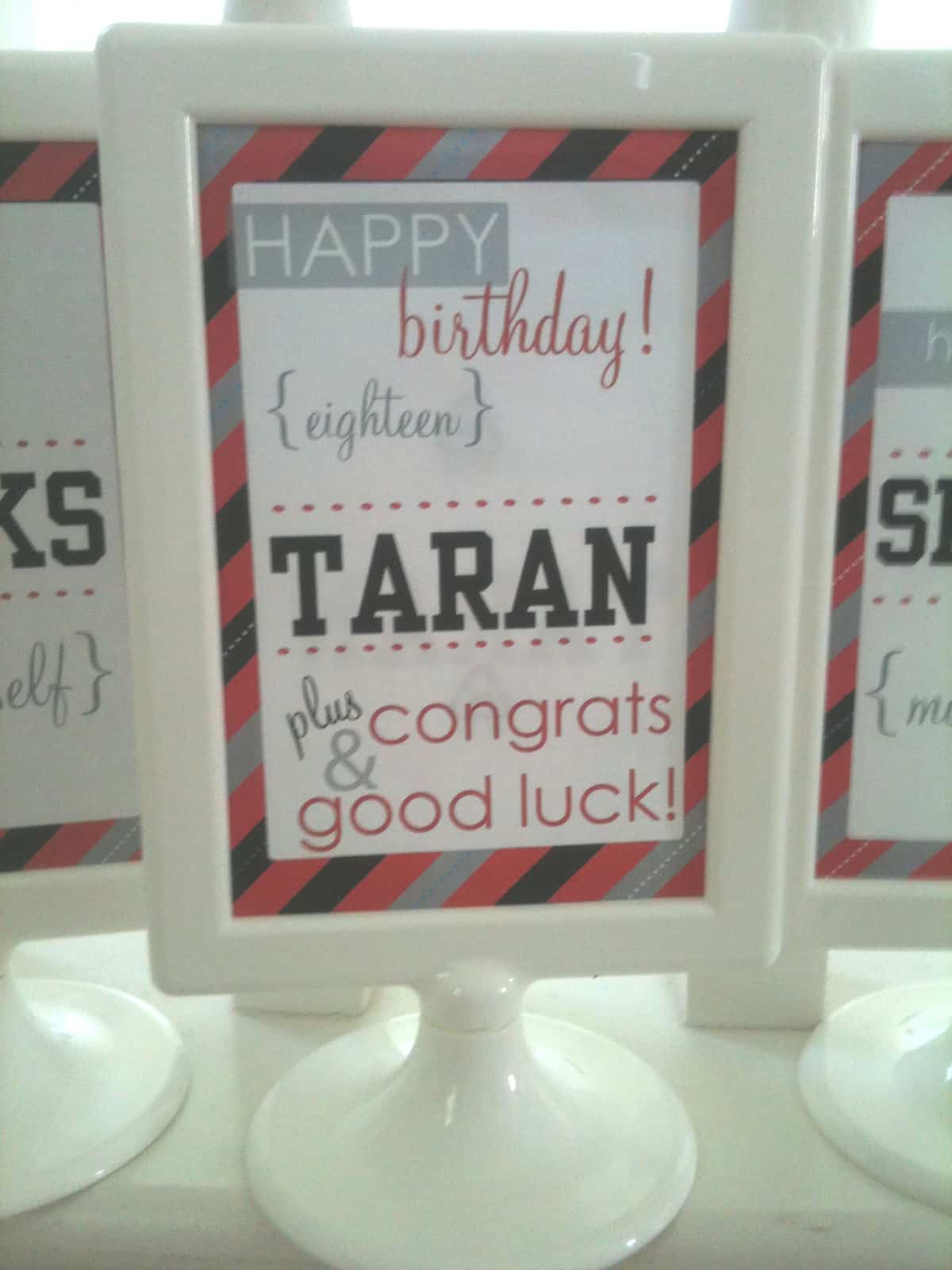 These sign holders are my new absolute favorite! They hold TWO 4×6 photos each (yep, they are double sided!). They are from Ikea and only $.99 each! Thank you to Jen of HTWM for sharing these with us, great resource.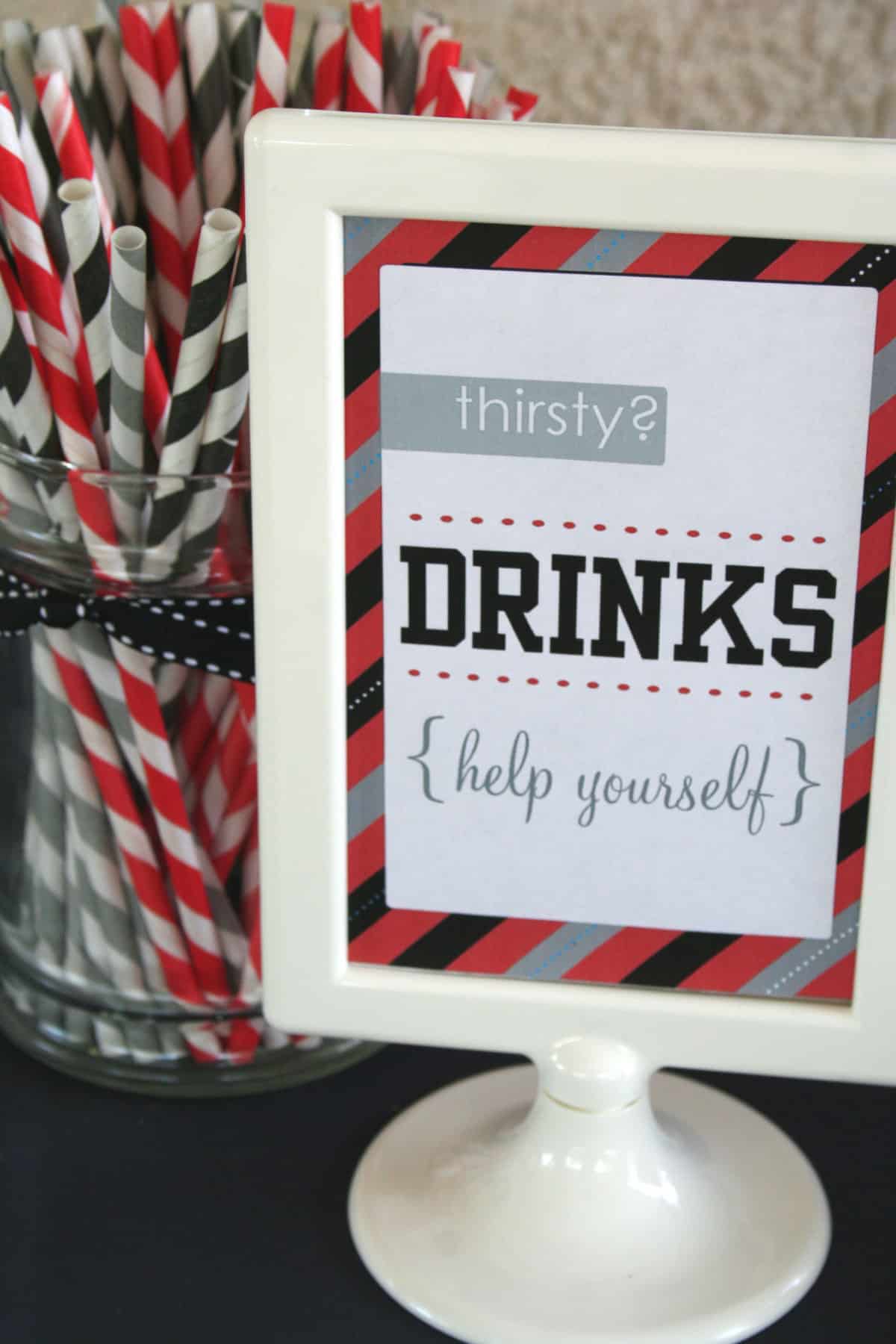 Thirsty? One sign on the drink table …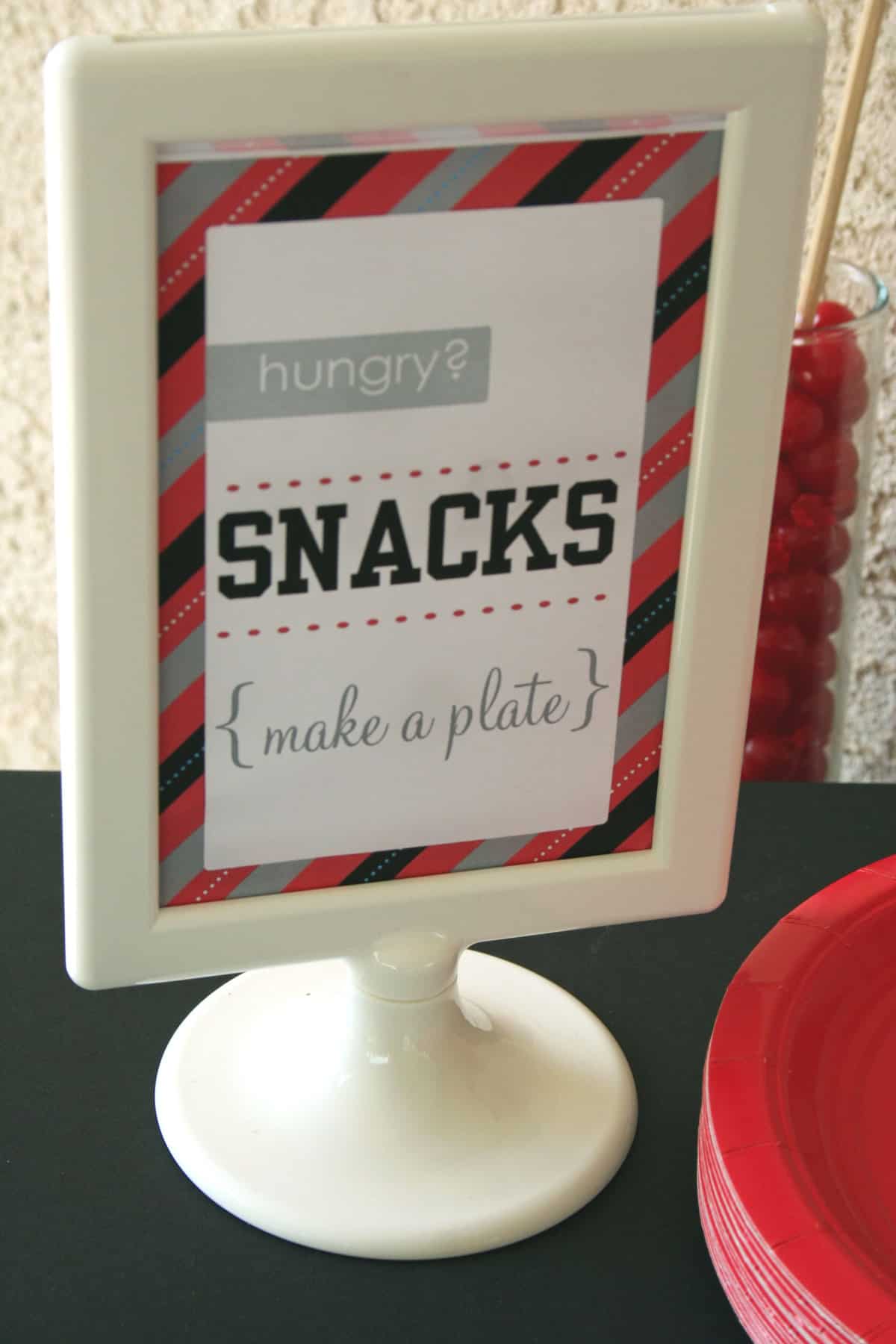 And one for the snack table. Simple, just how I like it!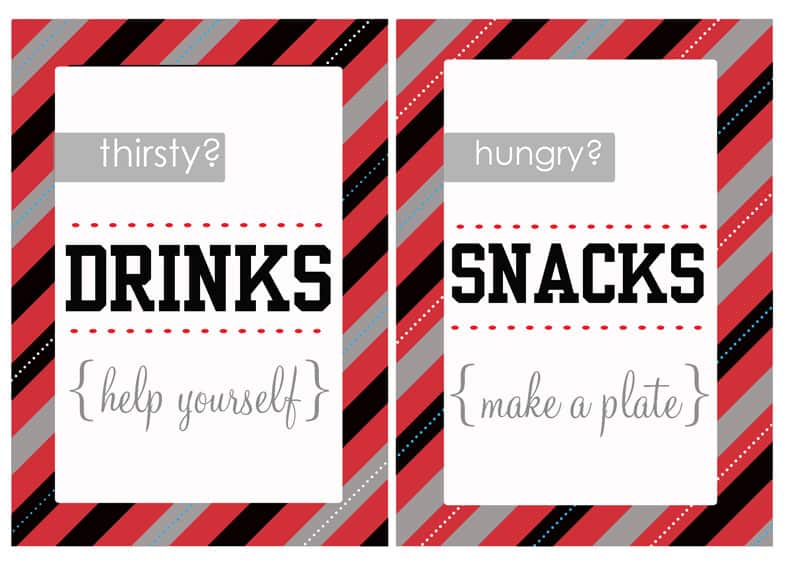 Here are both signs. You should be able to right click + save if you'd like to print them for your next party. Enjoy!
Thanks to HWTM for both the tip on the sign holders and the inspiration for the sign design!
Signs | Ikea