I can't sleep without it being completely dark so I recently made these these DIY sleep masks to always have on hand.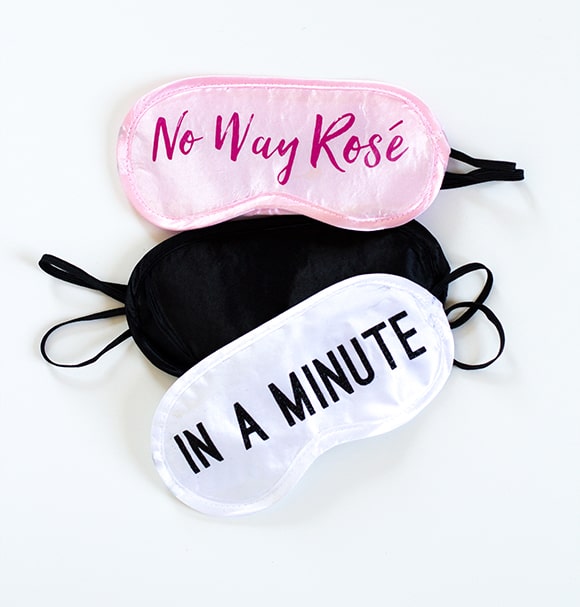 I snooze with a sleep mask every night. It just makes me feel like I'm forced to shut my eyes and turn in. Plus, I'm one of those that wake up at the first crack of light so this totally helps. I take them with me when I travel as well and seem to always be loosing them (I bet there are dozens left in past hotel rooms, ha!). So I recently decided to DIY a few to keep on hand and of course I had to put a personal twist on them with some fun sayings.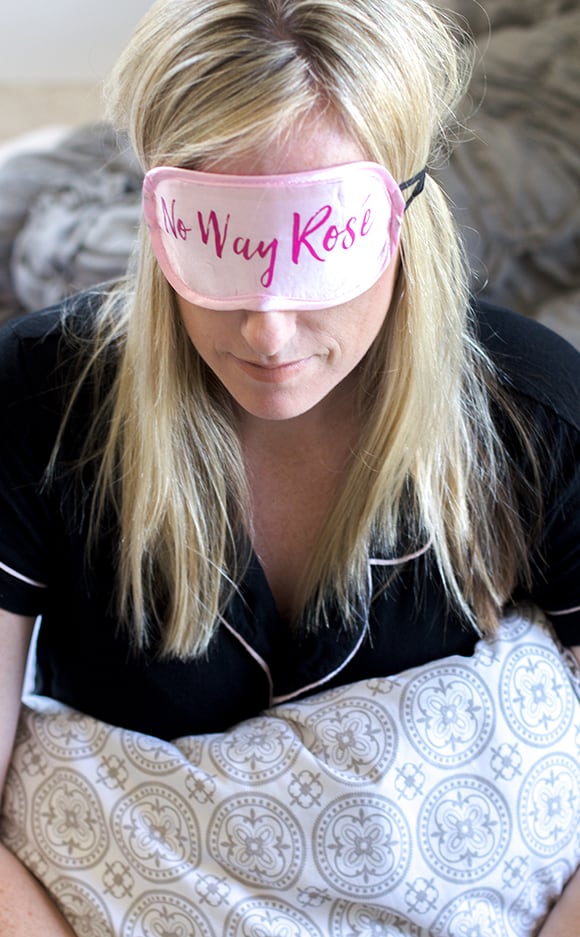 This sleep mask it totally fitting for me. It's a play on the phrase "sip sip rosé" and also exactly what I'm thinking the morning after I've stayed up too late with friends. ;)  I think this would also make a cute gift idea for your girlfriends.
You can use any phrase you'd like! I used my Cricut Explorer Air Machine to create iron on transfers. You can do this using your printer as well. Just look for iron on transfers at your local office supply or craft store. The possibilities are endless! Just create your phrase and iron it on to a blank eye mask. (I used these satin eye masks
.) One tip is be careful not to iron the straps when you are applying your transfer (mine started to melt).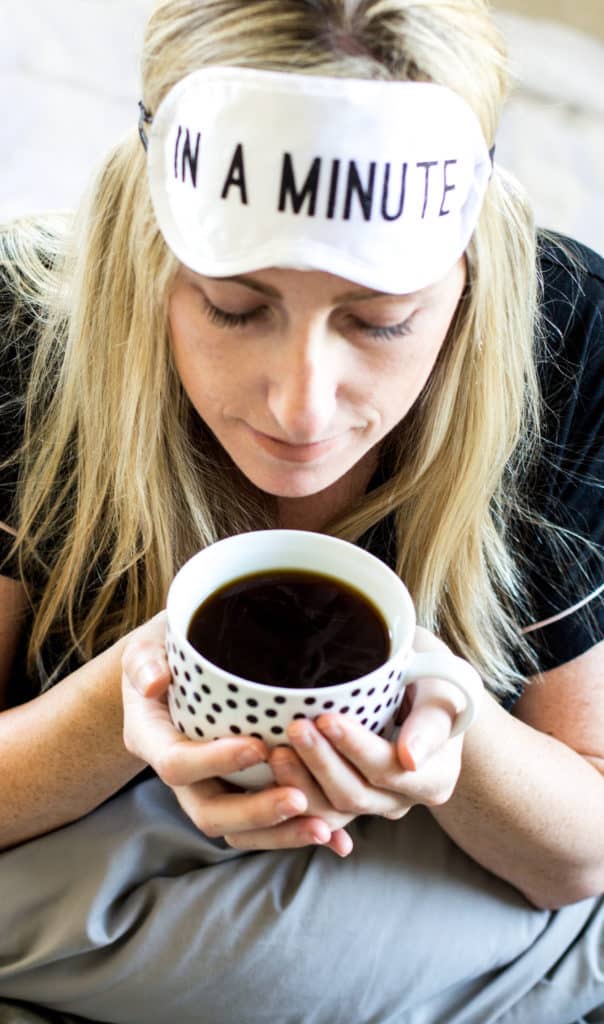 This is something I'm always saying on Sunday mornings when I just don't want to get up. I bet you can relate. It can feel like total luxury just not to jump out of bed or wake to an alarm (or kid!). Make this DIY sleep mask for a busy mom you know and I bet she'll appreciate it.
What phrase would you put on yours? Let me know in the comments! 
Like this DIY sleep mask idea? Pin it for later!