Today is National Donut Day, and in honor as such a sweet calendar event- I thought I would share some great donut inspiration with you. The next time you are planning a party- consider swapping your traditional cake out and serve donuts instead.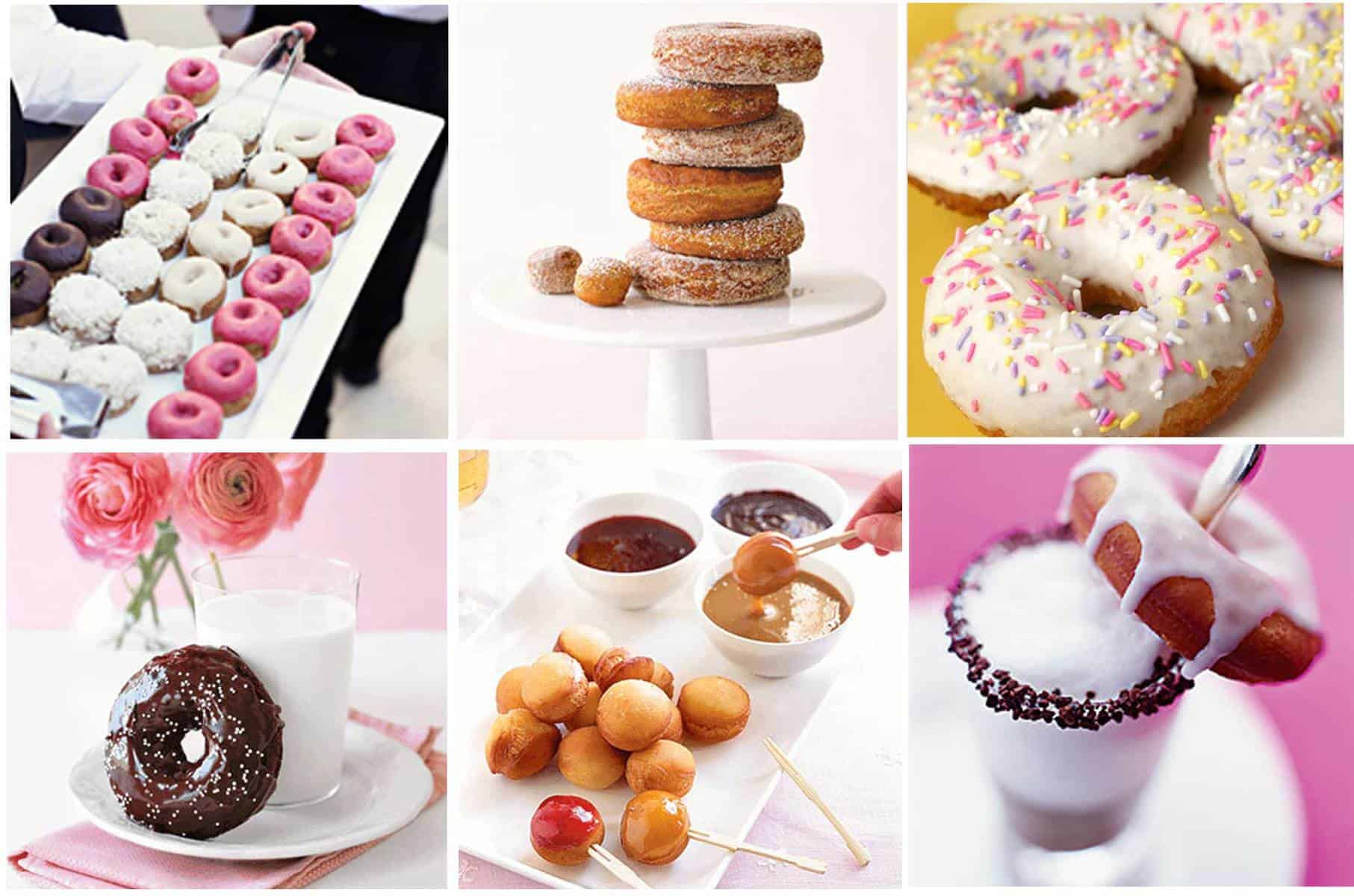 From top- left to right: Tray passed mini donuts, a simple stack of sweet potato donuts, homemade donuts via Bakerella, double chocolate donut, create a donut dipping station, glazed honey donut atop a hot white latte.
I also love the idea of serving guest warm donuts near the end of your party. Or even, sending them home as favors. Check out these donut hole bags, they would be prefect.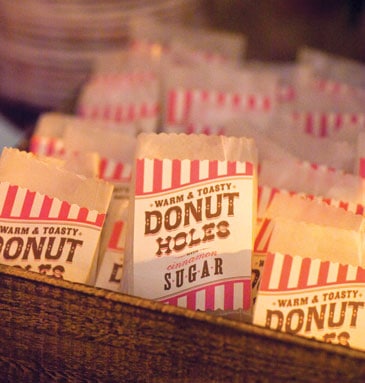 You can make these yourself. Check out the DIY template from Hello Lucky. You can download here.