This post is sponsored Philadelphia Cream Cheese.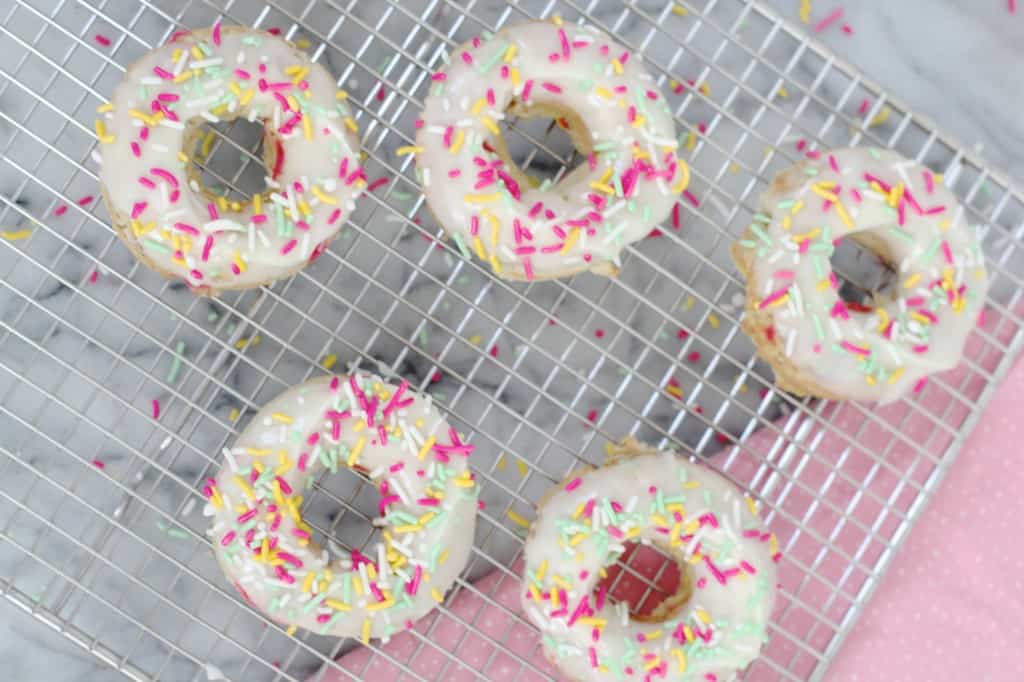 I just got my first donut pan. I know, where have I been, right? I couldn't wait to test it out and as I began dreaming up all the different types of donut recipes I could make, I kept coming back to one of my favorites –sprinkled cake donuts.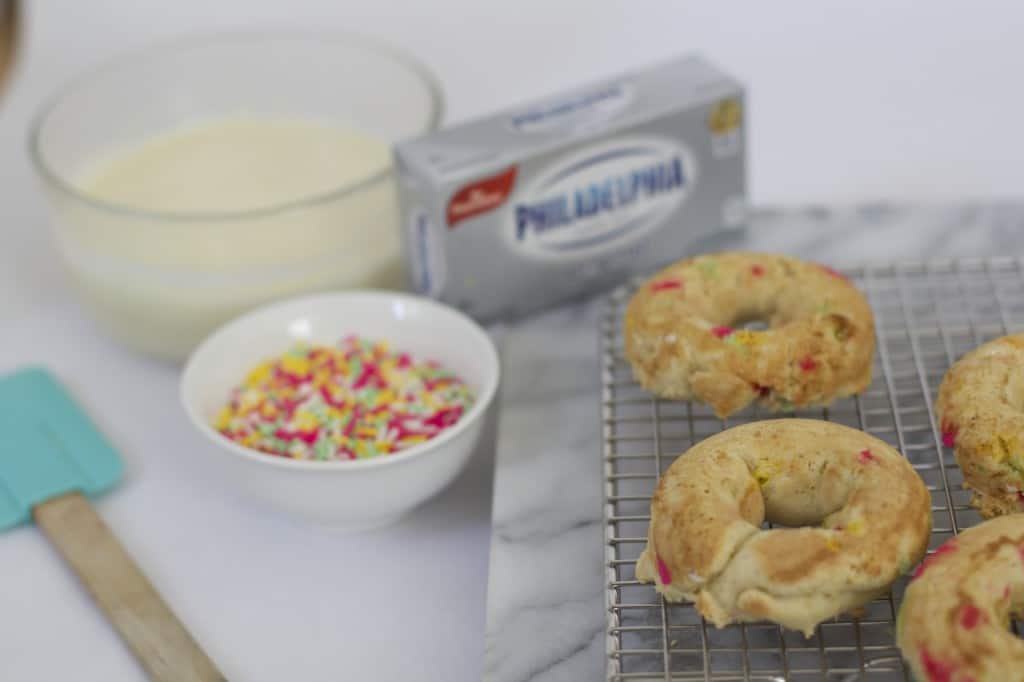 I love how colorful these donuts are when you bake in sprinkles right into the donuts themselves. I also decided to make a Philadelphia Cream Cheese glaze to top them off with, which added the most delicious flavor.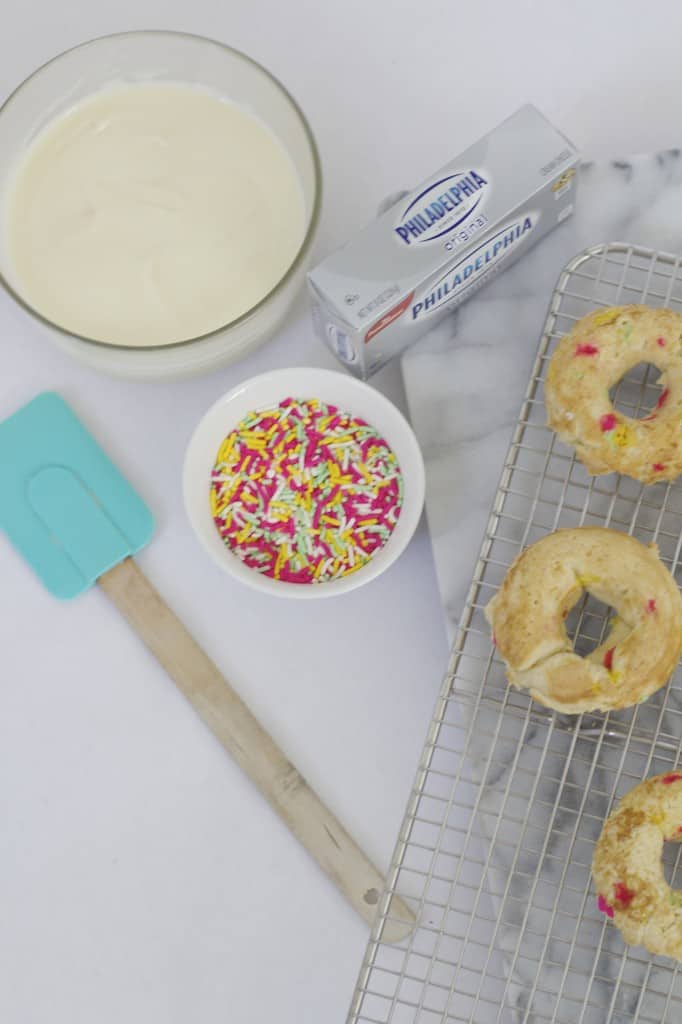 Tip: After you've made your cream cheese glaze, warm it up in the microwave for about 60 seconds. Then, when you dunk in the tops of the donuts into the glaze, it will go on nice and smooth.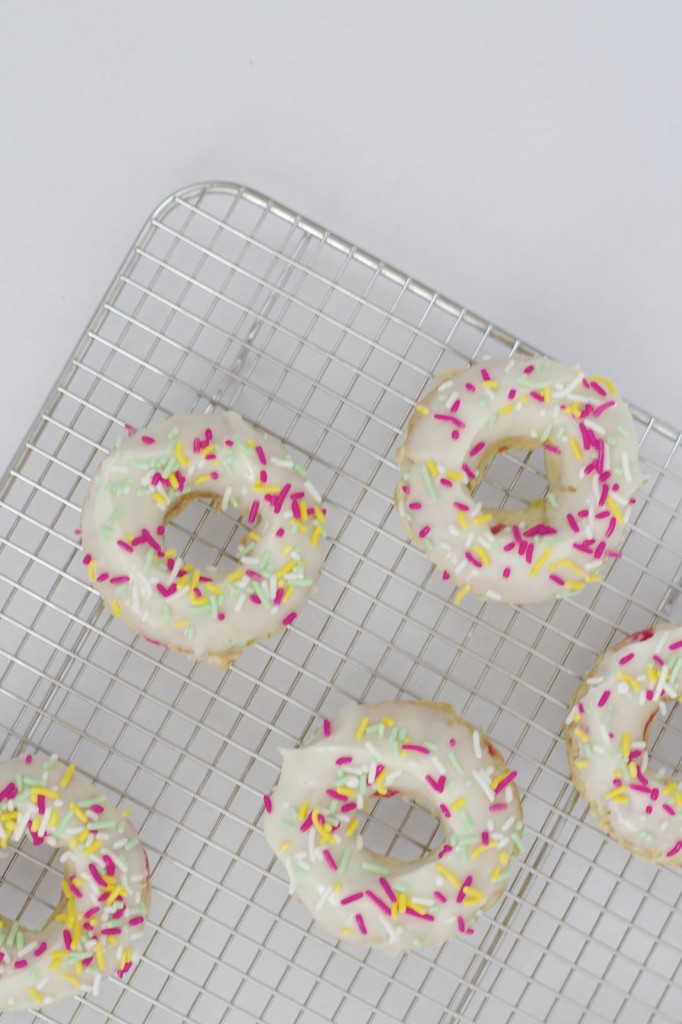 After you dip the donuts into the glaze, place on a wire rack and top with spring colored sprinkles (the more the better in my opinion).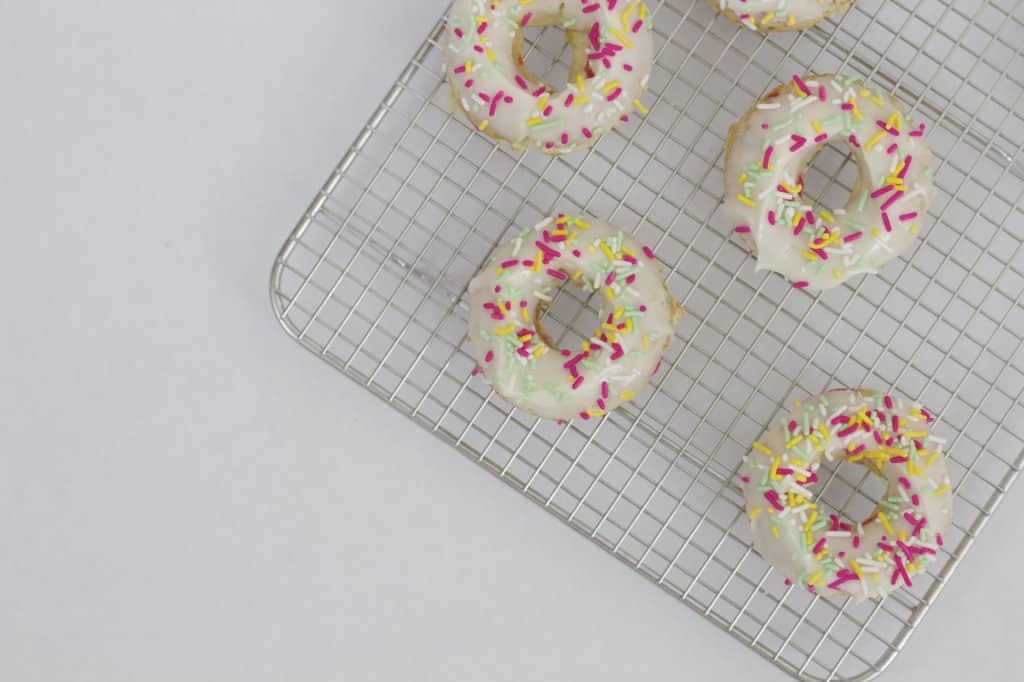 This would be a fun and festive breakfast treat for Easter morning. Serve alone on a platter with a carafe of milk or add them to an Easter brunch  menu. Or, box them up and give them to a friend or neighbor for a little Easter gift.
Sprinkled Donuts with Cream Cheese Glaze
Ingredients
For the Donuts:
1 cup all-purpose flour
1 tsp baking powder
1 tsp baking soda
¼ tsp ground nutmeg
⅓ cup sugar
¼ cup Greek Yogurt (choose vanilla or plain)
1 large egg
2 Tbs unsalted butter, melted
2 tsp vanilla extract
½ cup sprinkles (use the jimmies, they won't bleed in your batter)
For the Glaze:
8 cream cheese (brick), at room temperature
4 tablespoons unsalted butter, at room temperature
a pinch of kosher salt
2 tablespoon fresh lemon juice
½ teaspoon pure vanilla extract
2 cups confectioners sugar, sifted
sprinkles, to decorate
To Make
For the Donuts:
Preheat oven to 350 degrees and spray your donut pan with non-stick spray.
Whisk together the dry ingredients.
In a separate bowl, whisk together the wet ingredients.
Pour the wet ingredients into the dry and combine. Don't over mix (the batter will be thick). Fold in the sprinkles.
Scoop out the donut batter into a Ziploc bag. Cut the corner tip of the bag so that you can squueze the batter out of the bag. Squeeze into each donut ring in the pan, filling each one about ¾ of the way full.
Bake for 9 minutes or until donut edges are a very light golden.
Remove and place on wire rack to cool.
For the Glaze: Beat all ingredients in a mixer until smooth. Place in microwave safe bowl and heat for 60 seconds. Stir until smooth. Dip donuts into glaze and place on wire rack, top with sprinkles.
Note: I came up with this recipe and it is not an original Philadelphia Cream Cheese recipe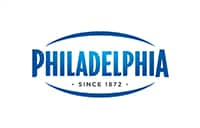 Thanks to Philadelphia Cream Cheese for allowing me to partner with them to come up with a delicious recipe for Easter! Do you have any favorite Easter recipes using Philadelphia Cream Cheese? Share in the comments.