Since sharing this engagement party invitation with you, we've been super busy gathering all of the fabulous photos from this classy + whimsy engagement party we hosted. We had so many wonderful vendors help us pull off this amazing night to celebrate a very special couple (hello Courtney & Dave!) that we are going to break the party feature into 2 parts. So, let's just jump in to some eye candy, shall we?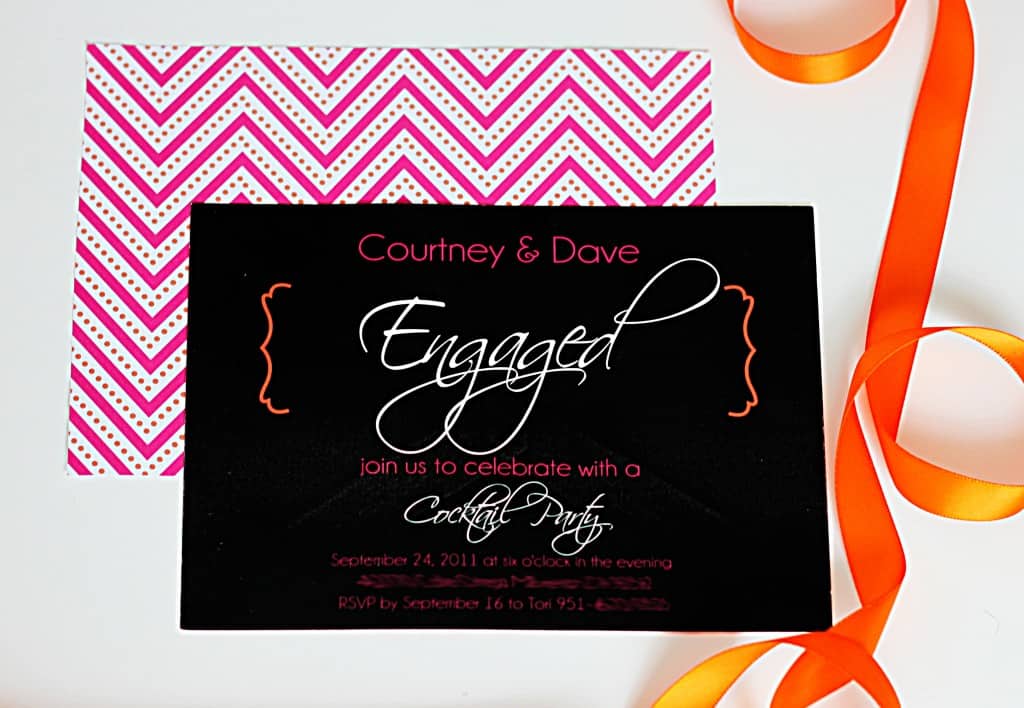 The entire concept of this party was created around the Bride-to-be's mention that she was envisioning a party that was "classy with a touch of whimsical" and "black with a pop of color." I took her wishes and ran with them. I knew I wanted to use one original pattern throughout the party (think invite, decor, desserts) and that bright pink and orange would be perfect for an end-of-summer cocktail soiree. I turned to my go-to girl Kori from Paper and Pigtails and together we brainstormed the PERFECT invite!
The reverse side of the invite was printed with a custom pattern – I'm calling it "chevron with a twist." You'll see much more of the pattern in Part 2!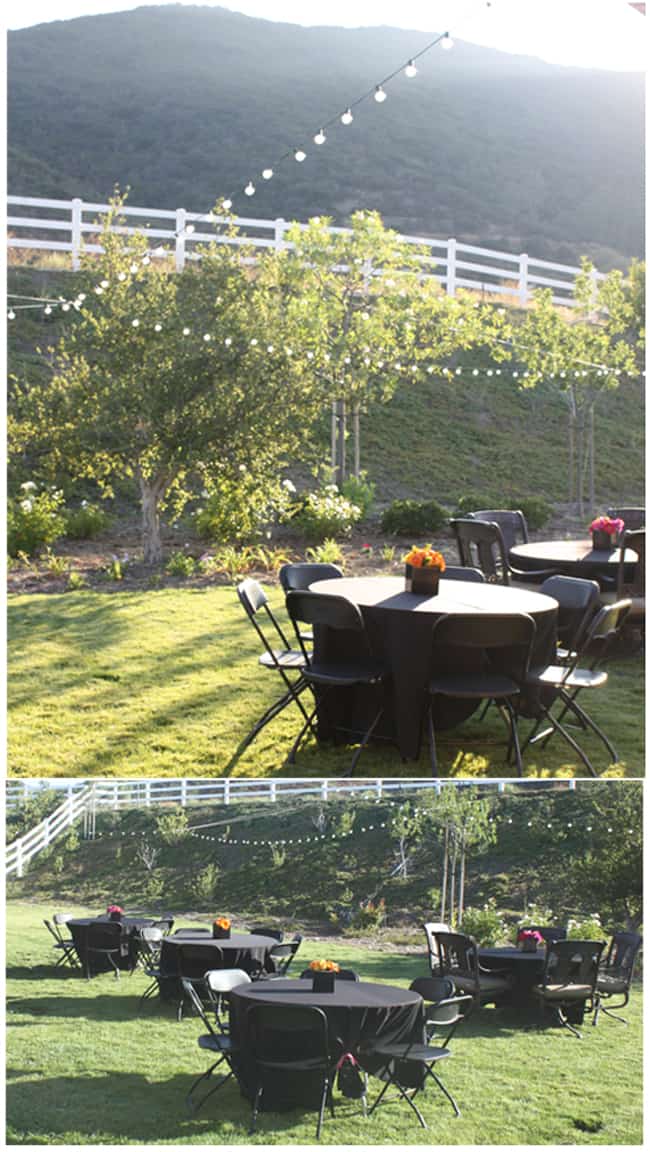 The event took place at the home of dear friends of the couple in Old Town Murrieta, CA. The property offered a gorgeous backdrop for cocktails, appetizers, friends and family. We strung market lights which transformed the yard once the sun set.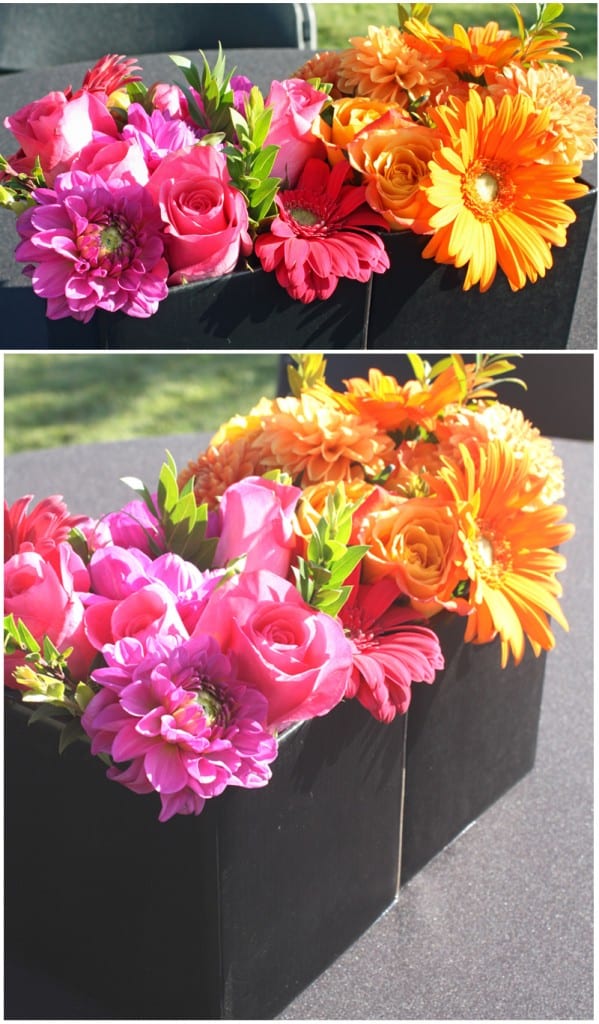 All the linens and chairs (from Allie's Party) were black which looked really chic in the bright and vibrant outdoor space. The Blumebox vases used to create the centerpieces were also black and were meant to blend in to the table top. Then each was filled with vibrant flowers that "popped" right off of the tables.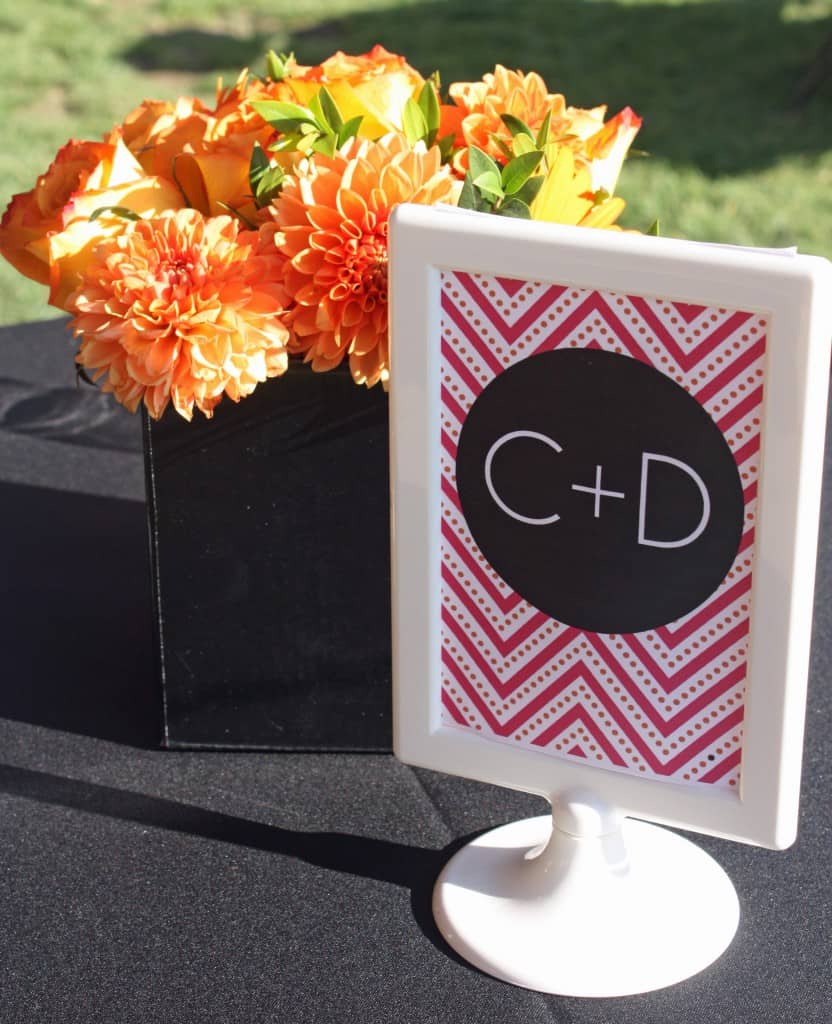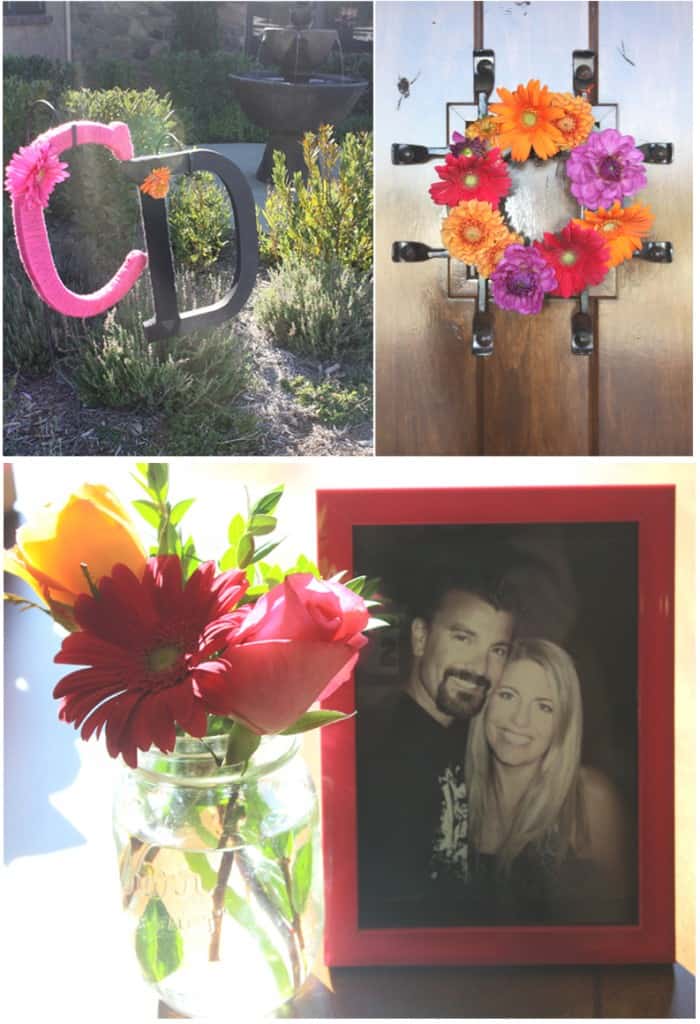 Photos and flowers were used throughout the party space.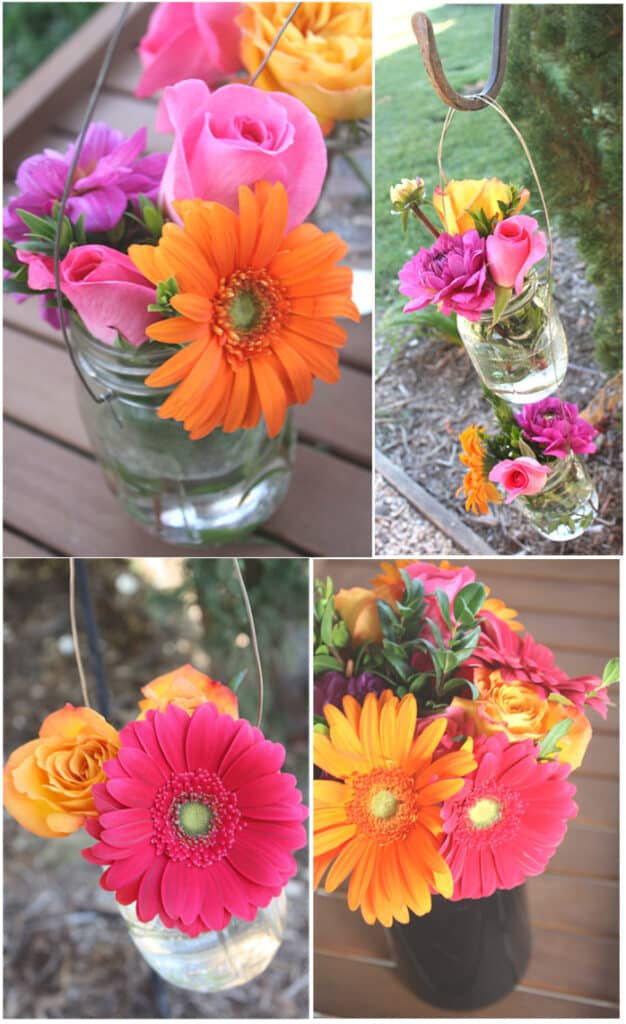 The main decor for this party were the pink and orange flowers — stunning flowers.
Roses, baby Dalias and Gerber Daisies in shades of oranges and pinks. They were all grown and picked by my favorite grower at our local farmers' market (more on him soon!).
We have much more to show you in Part 2 including food, cocktails and amazing desserts. See Part 2 here.
Vendors mentioned above:
Invitations & Paper Elements | Paper and Pigtails
Party Rentals | Allie's
Vases for centerpieces |  Blumebox