If you're looking for a fall mimosa recipe or unique Thanksgiving cocktails to serve guests, be sure to bookmark (or pin) this one!
I recently teamed up with my friends at Megan Media and Tropicana to put my at-home mixology skills to the test. Of course, the thoughts and opinions here are my own. #MixedWithTrop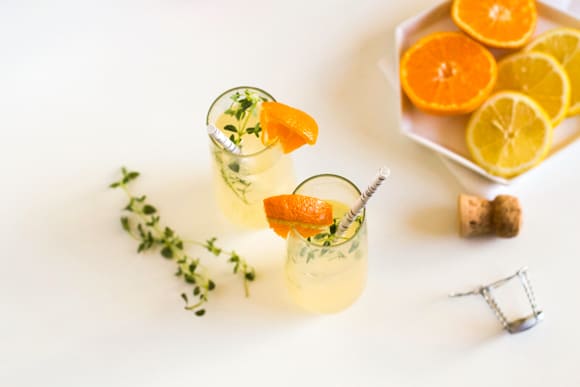 I love to serve mimosas when entertaining—they are simple to make and always a crowd pleasure. But the same old recipe can get a little boring, so I decided to mix things up and create a flavorful fall mimosa using a unique combo: tangerine and thyme. I live to try out new flavors when creating cocktails to serve guests; it's always fun to share new flavors with others. When you think "mimosa," you typically think of orange juice, not tangerine lemonade! I'm thinking this is going to be my new go-to ingredient for my at-home cocktail recipes this fall. It's so delicious!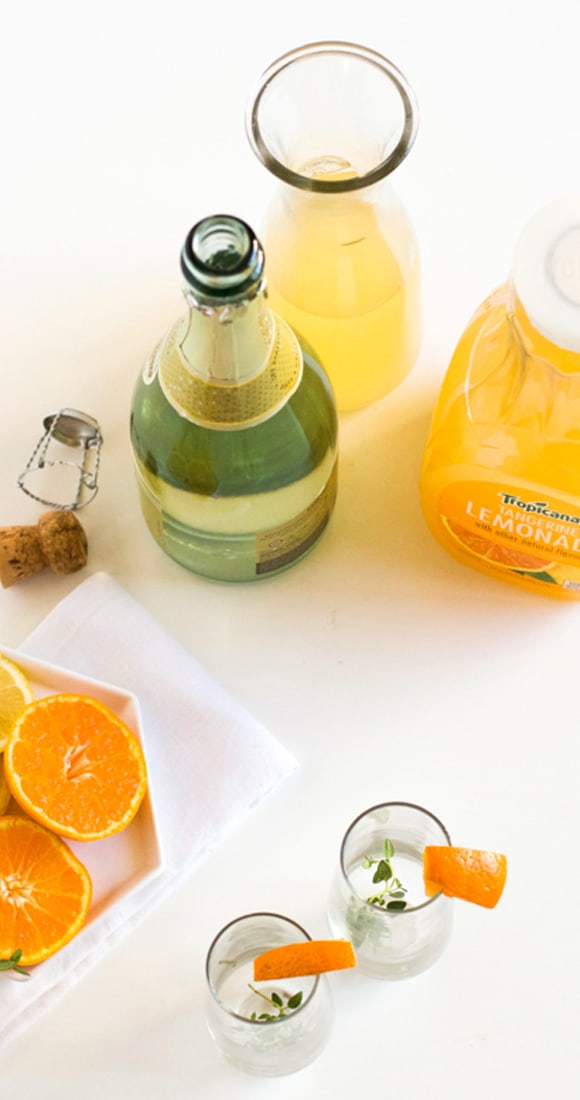 For this recipe you'll need Tropicana® Tangerine Lemonade, sprigs of thyme, your favorite champagne, and slices of tangerines for garnish.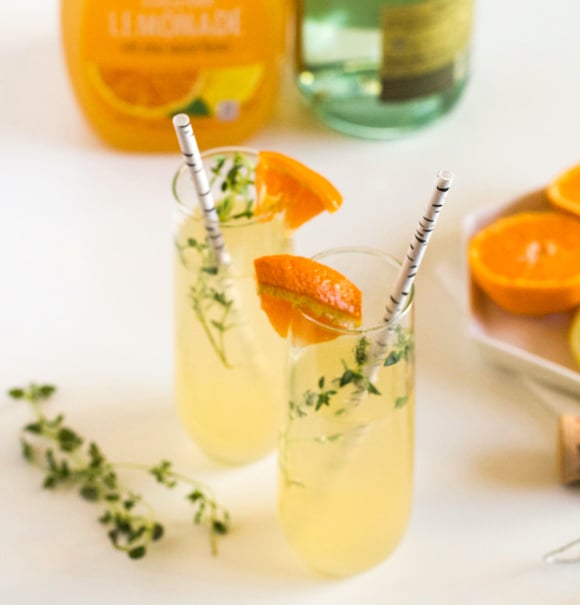 When all the flavors combine, it's a little like magic in the glass. I see many of these drinks in my future this holiday season. :)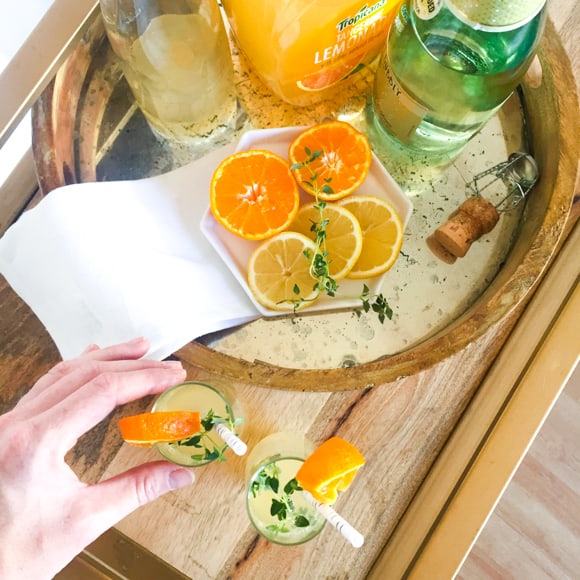 If you're entertaining, these are easy enough for guests to make themselves. Just place all the ingredients and a few glasses on a table or bar cart, and let them help themselves to refills.
Have you ever enjoyed this flavor combo before? Will you try it? I hope so! Be sure to pin it for later. Cheers!
Tangerine + Thyme Mimosa
Ingredients
Tropicana® Tangerine Lemonade
Champagne
Sprigs of thyme
Tangerine slices for garnish
To Make
Place a sprig of thyme into each glass. Fill halfway with Tropicana® Tangerine Lemonade. Fill the rest of the glass with champagne. Add a slice of tangerine for garnish. Sip, sip, hooray!