Add a little football flair to your Super Bowl with this simple DIY. These football mason jars are easy enough the kiddos can make them (which sounds like a touch down to me!). All you need are mason jars and white tape.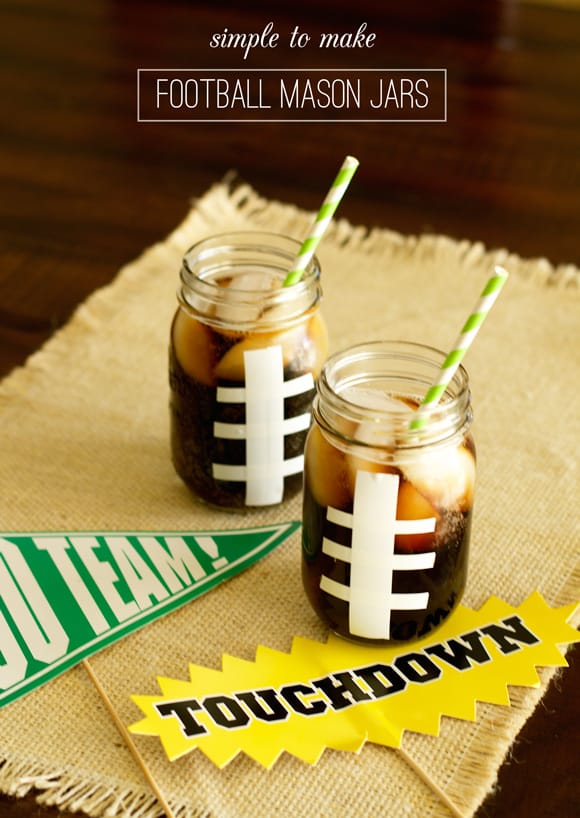 The trick is to fill your mason jars with a dark brown beverage. This could be any dark soda or root beer. Also, iced tea works well. Or, if you want to make these for the grown ups, try a dark beer.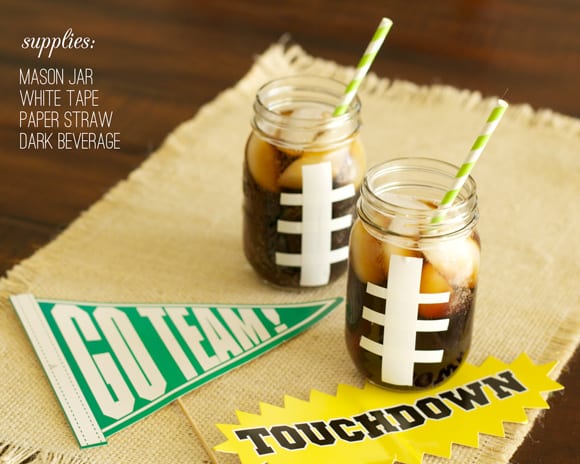 To make the football laces, just cut one wider strip of white tape (I used white electrical tape but any type will do), and three thinner and shorter pieces for the horizontal laces. So simple!
Looking for more Super Bowl ideas? How about making simple football cupcakes, or these chicken and waffle sliders?