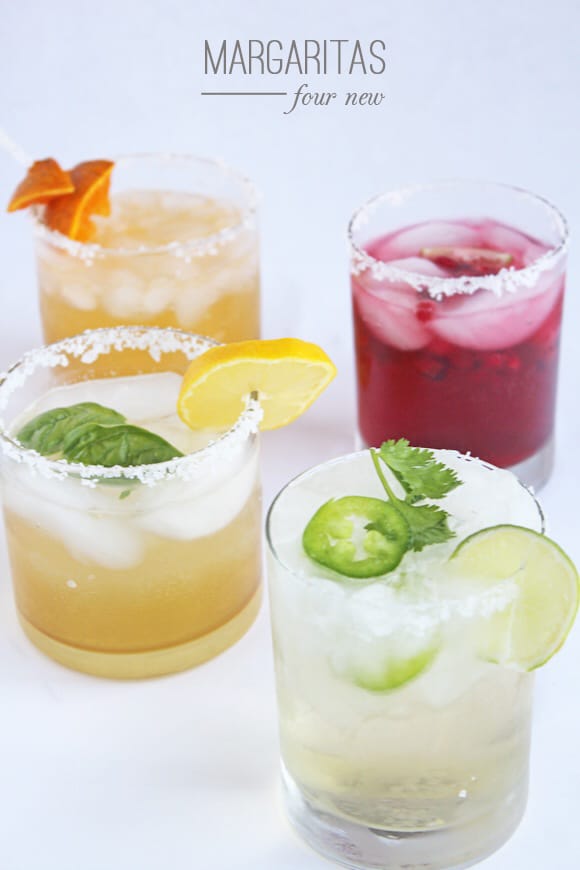 Looking to try new margarita recipes? Look no further because I'm sharing four creative recipes today. After I recently made this jalapeno lemon martini, a friend of mine suggested I try to make a jalapeno margarita … and so the story goes.
I decided to get creative with a cast of ingredients of which included: jalapenos, cilantro, honey tangerines, pomegranates, Meyer lemons, basil and ginger. Don't worry — they didn't all end up in the same drink.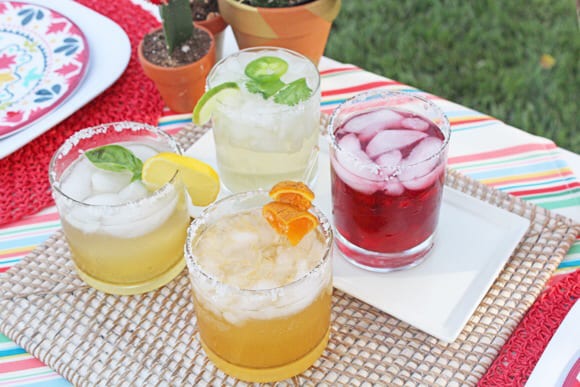 Just in time for the weather to warm up (and Cinco De Mayo next week!), these margarita recipes will keep you cool and add a little festive flair to your next cocktail hour.
Click through the slideshow below to get your favorite recipe. Try one this weekend and let me know which is your favorite!

[/slide]