While browsing one of my favorite blogs, The Sweetest Occasion– I stumbled upon a fabulously styled wedding shoot. The theme was "Al Fresco California Bohemian Wedding" though I instantly felt that this would make perfect inspiration for a garden party. Now that my garden is really beginning to blossom and produce yummy treats, I can't stop thinking about hosting a garden party at my home. After styling this spring brunch and featuring these garden party theme, I've been thinking of more garden party ideas non-stop.
This shoot gave me great garden party inspiration. Take a look and you'll see why!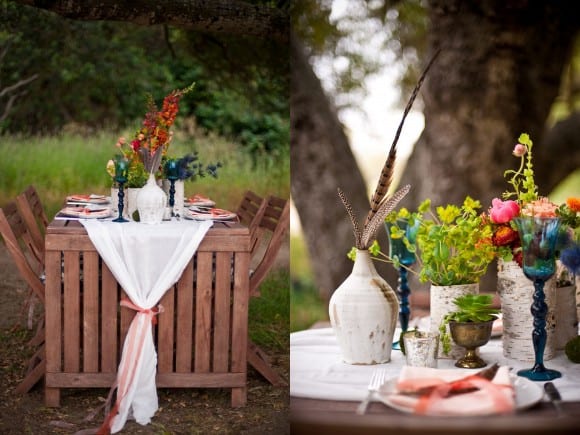 I can see this table set up in our back yard right outside of the garden gate. In fact, I think it needs to be a permanent set up so we can eat there every night.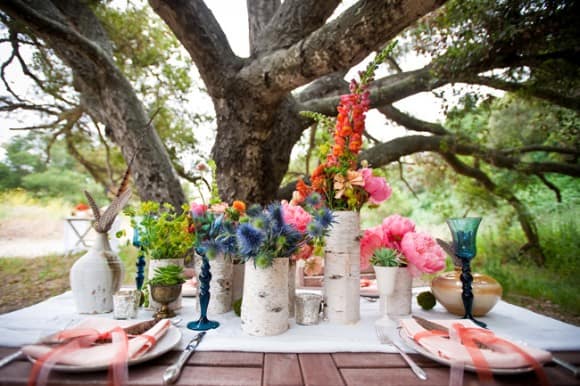 Fresh cut blooms from the yard would make simple and fragrant centerpieces.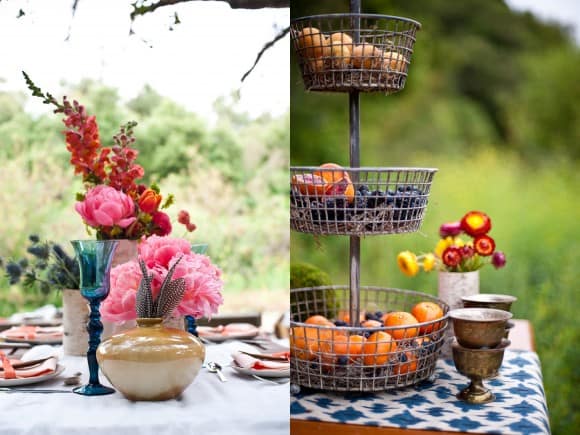 Booze & Berries, LOVE this as the theme! I could see darling invites sent out to all my girl friends. This would be just a perfect theme!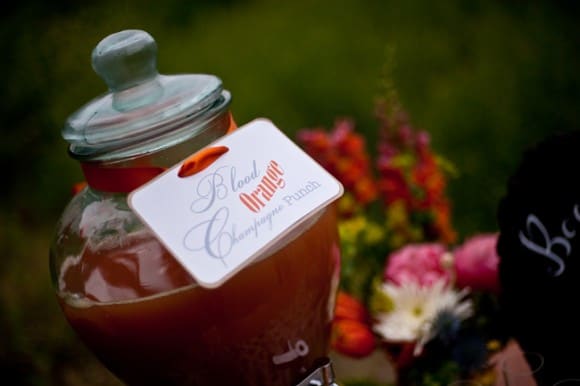 Here is a decanter of blood orange punch, I am thinking sangria would be a great option as well. You could do lemonade or any other citrus you have in your garden.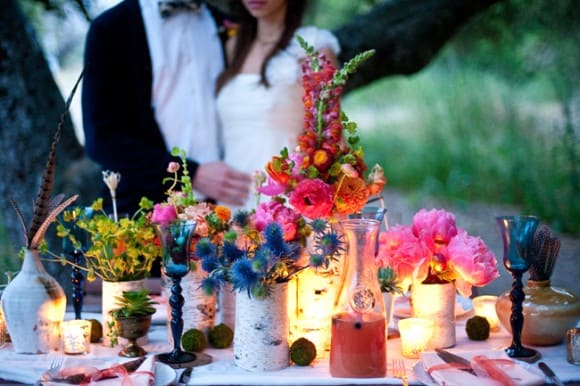 I love the use of votive to illuminate the table at night. The glow totally transforms the garden party feel. I can imaging sitting out in the evening in good company, on a warm spring or summer night.
For more amazing photos of this shoot- stop by The Sweetest Occasion and check out this Bohemian Wedding.
Credits: Courtney Cole of White Flower Boutique, Jenna Kageyama of flutter glass Photography, Emilia Keene-Kendrick of Sweet Emilia Jane and Erin Lepperd of Erin Ever After.