Hot dogs (3 ways) were served at the recent sport themed party I hosted. Playing off the regional hot dogs found at ballparks across the country, I chose three that I felt guests would enjoy the most.
First, I decided that rather than having someone man the grill the entire party — I would just use a hot dog roller to keep the dogs cooked and warm as guests needed them.
Then, I created the table of condiments.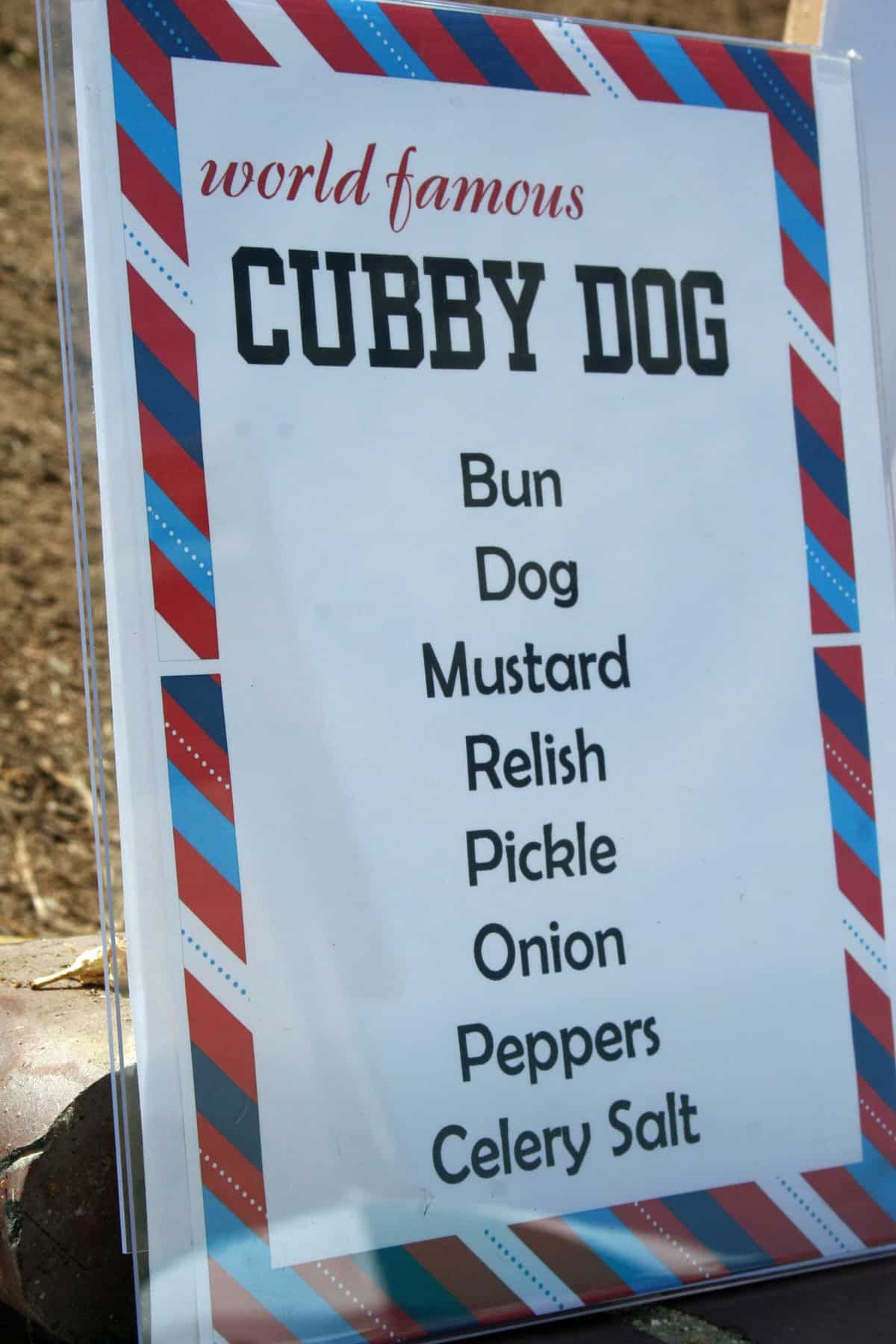 Along with the world famous Cubby Dog (Chicago style hot dog), there was:
a spicy Cowboy Dog: Texas Chili, cheese, onions, and jalapenos
a good ole' fashioned Dodger Dog: Ketchup, Mustard, Relish
Placed on the table were signs (like the one above) that outlined for guests what to pile on each dog.
These DIY signs were adapted from the free printables over at HWTM.