I'm not sure how it happened but Halloween is right around the corner (EEEEEKKKK!). Is it just me just me, or does it seems like the year is just rolling along at top speed. Crazy! Well, if you find yourself needed to make halloween treats in the next few weeks, these ghosts cupcakes are simple and super fun!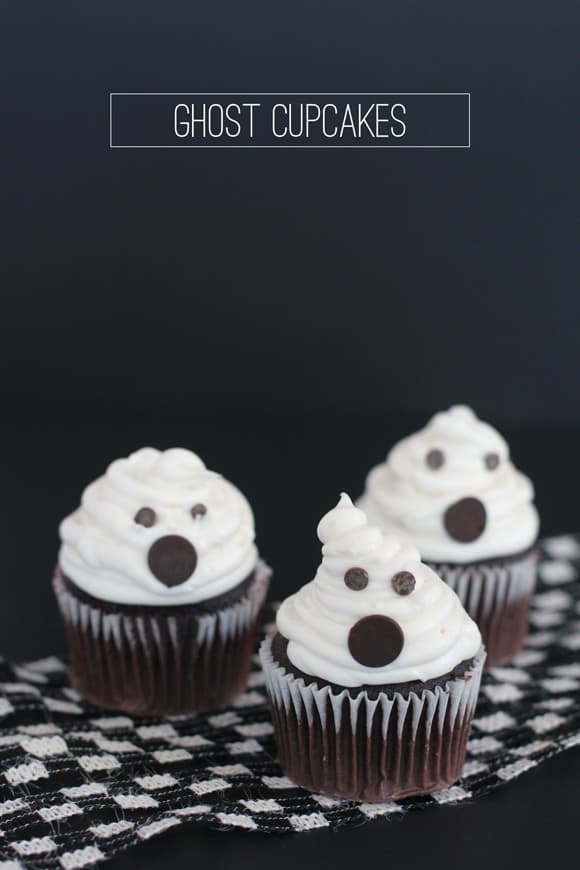 Want to know a little secret I have on keeping things simple? I don't always make my own cupcakes (insert horror screech here, right?). In fact, I just go to my local grocery store bakery and ask them to sell me un-iced cupcakes. It's so easy (you can totally do this for cake layers too!). Then I get to skip the baking and have fun with the decorating. Just keepin' it real…. and simple. ;)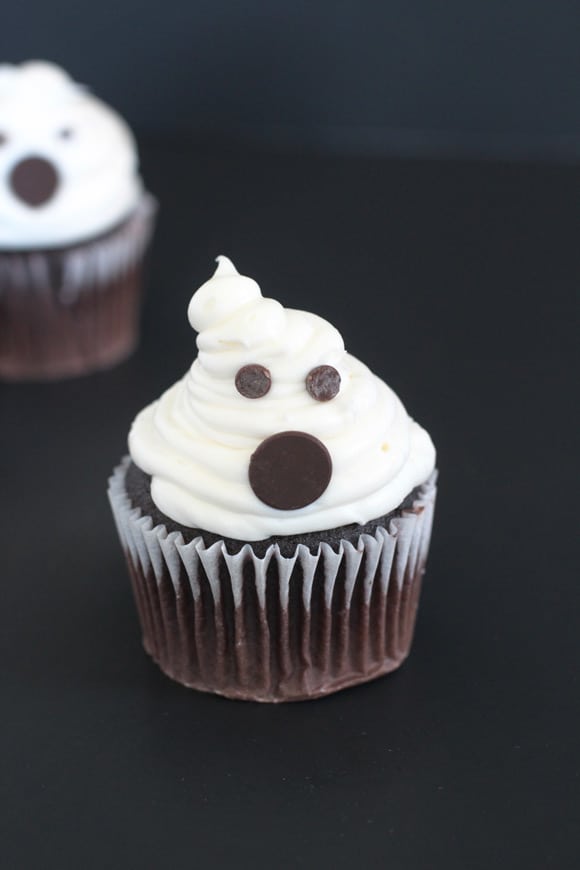 Aren't these little ghost cupcakes spooky?
To Make: Ice chocolate cupcakes with white icing (homemade or store-bought works!) in a circular motion using a circle pastry tip. If you don't have pastry bags or tips, just fill a Ziploc bag with icing and trim off the corner to make your own. To make the mouth, use a chocolate chip and to make the eyes, two mini chocolate chips. Simple!
I hope you make these for Halloween!
 If you're looking for more really easy Halloween cupcakes, try these simple monster eye cupcakes.
If you're looking for SIMPLE DIY Halloween decorations, these Ghost Candles are perfect.