Thanksgiving is a time of feasting for many. A time to gather around, enjoy great food, and pause to give thanks. However, for many it's a blaring reminder that they don't have enough to eat. People in our own communities, in our everyday lives, face the pains of hunger each day (hence the food drives and fundraisers this time of year). But there are ways we can each personally help and it's pretty simple — share a meal.
This month I have been partnering with Unilever to spread awareness about their #ShareAMeal campaign. There are many simple ways you can help someone in need, especially this time of year. My family often gives food gifts this time of year to friends and family but instead of our typical cookies and desert boxes, we decided to make up meal boxes to gift families we know can use a little extra help this time of year.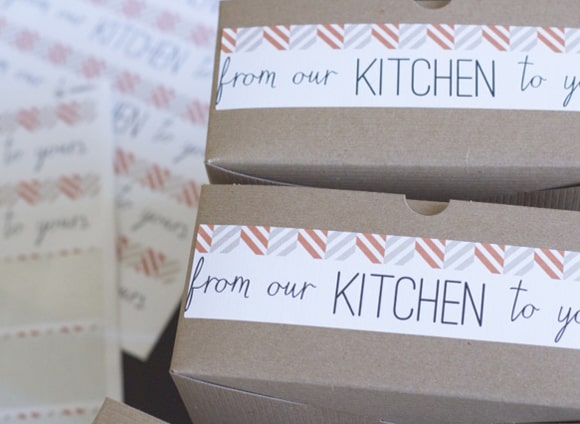 We spent a Sunday cooking a nice meal and then simply divided it up into small portion boxes. One home-cooked meal made up 6 food boxes! With each meal we included festive  napkins and plastic forks. A complete meal in a box :)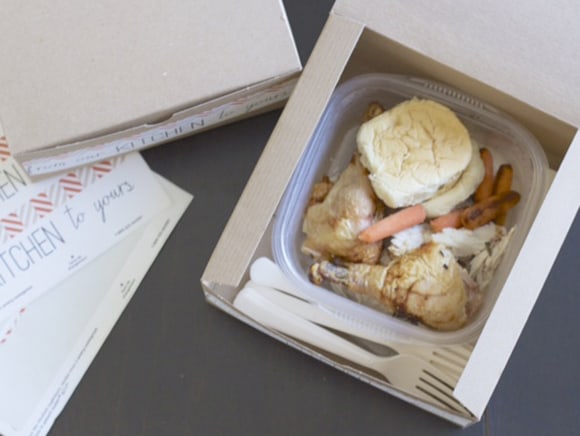 The best part is that it's not uncommon this time of year to deliver treats to friends. We simply told our friends that this box was to help them because we know how busy this time of year gets… and who wouldn't want a night off of cooking? Our delivery seemed like just a little holiday help, but we know it is more meaningful than that.
Are you up for sharing a meal with a family in need? I hope so!  There are so many ways to #ShareAMeal, what are your ideas? Please share and the best ideas will be featured over at Project Sunlight. Be sure to click through to download a toolkit which will help you get started.
To learn more about this initiative and how you can get involved visit  Project Sunlight.
This post is in collaboration with Unilever. All thoughts are my own.