I get really excited about delicious drinks that only have a few ingredients and this grapefruit cocktail takes home the prize. I recently featured this cocktail as one of the engagement party ideas I shared but it totally deserves to shine on it's own here. Plus, so many of you emailed me asking for the recipe, which I want you to have! I called it "Love Punch" because that went so well with the party theme but you can call it whatever you want!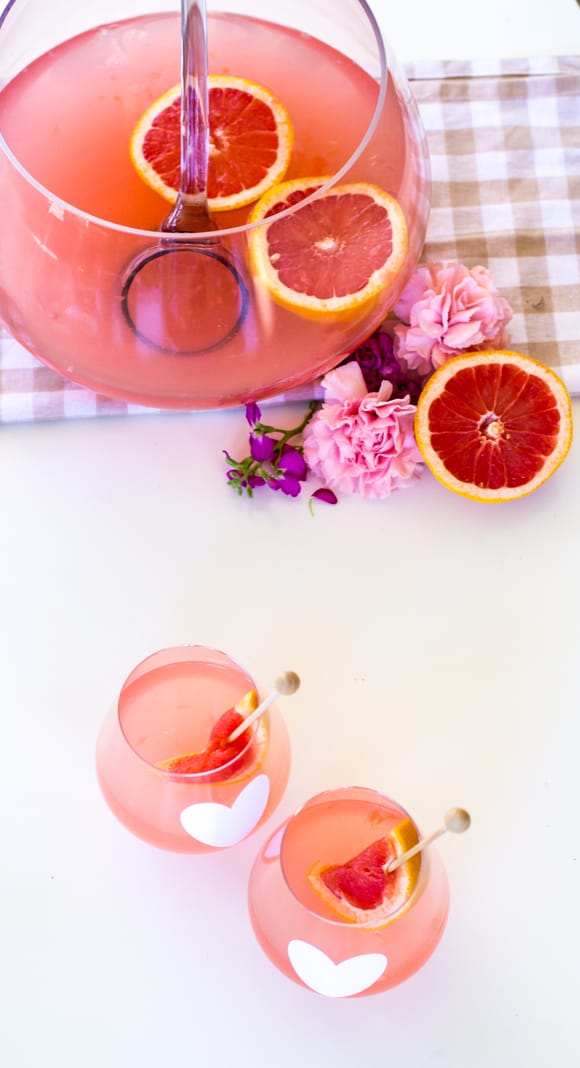 I never would have called myself a grapefruit fan really. I mean I think they are gorgeous and obviously a photogenic citrus, but I didn't go wild for the taste. But this punch … YUM. I guess everything tastes better with vodka? ;)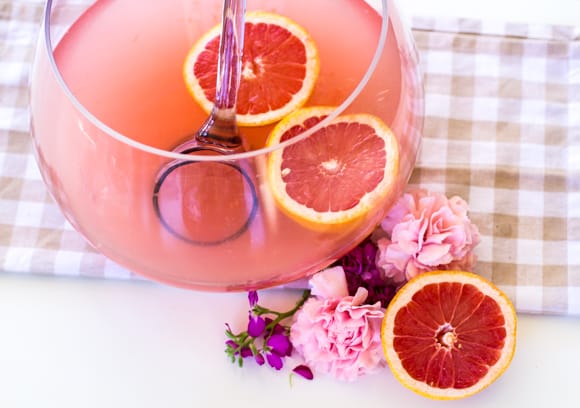 I recently was gifted this gorgeous punch bowl from my Mother-In-Law and this was the perfect punch recipe to break it in (PS, isn't the ladle just so pretty?).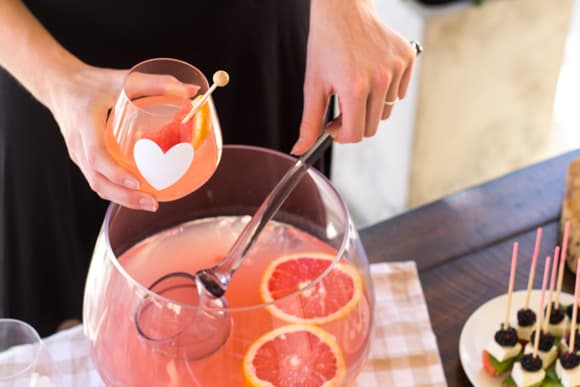 I think a grapefruit cocktail is the perfect choice for any warm-weather gathering. Even if it's just sitting on the porch with your loved one.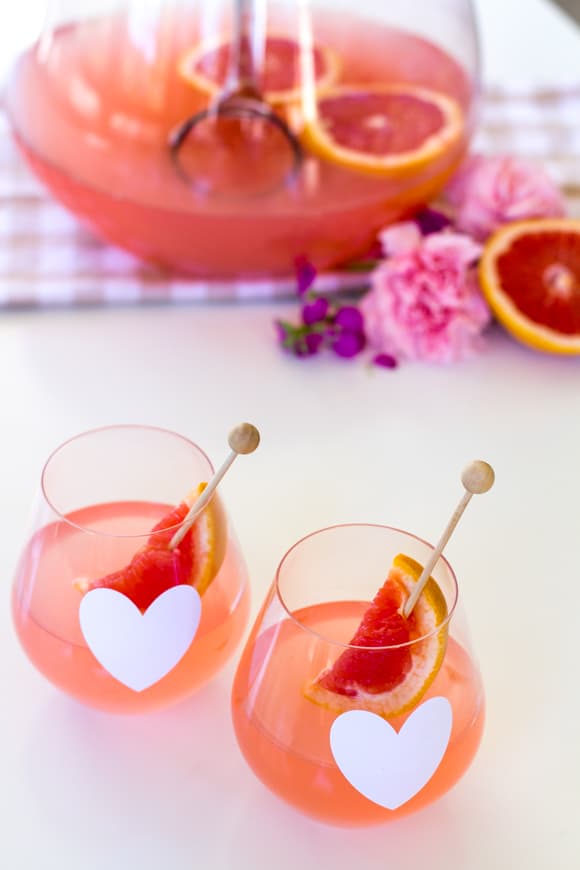 Oh and the glasses? DIY coming next week don't you worry!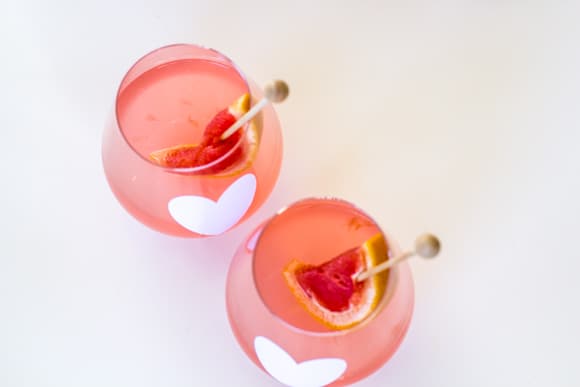 My secret for keeping a your punch cold without watering it down with melting ice is to slice up a grapefruit and pop the slices in the freezer for about an hour. (Don't stack the slices or they will freeze into one clump, lay them flat on a plate.) Then, when you're ready to serve your punch,  pull out two slices and plop them in the bowl. This will look pretty but also keep the punch cold. Swap out the slices about once per hour with the others in the freezer so that the punch stays cold (and pretty of course).

What do you think? Will you give this grapefruit cocktail punch a try?
Grapefruit Cocktail "Love Punch"
Ingredients
6 cups freshly squeezed grapefruit juice (I used about 10 grapefruits for this)
1½ cups vodka
4 cups club soda (you can also use lemon line soda if you want a little more flavor)
Slices of grapefruit (frozen) to keep punch cold
Wedges of grapefruit for garnish in each glass
To Make
Slice grapefruit and place in the freezer (you will use these later to put in the punch to keep it cold)
Slices grapefruit wedges and skewer or place on rim of each glass
Squeeze 6 cups of grapefruit juice into punch bowl or pitcher
Add 1½ cups vodka of choice
Add 4 cups club soda (or lemon lime soda if using instead)
Stir
Add frozen grapefruit slices to keep it cold
Want more ideas? Browse cocktail recipes here.