Looking for something fun to do on St Patricks Day morning? Well, if you want to do more than a Lucky Charms treat for St Patricks Day food, consider this green pancake recipe!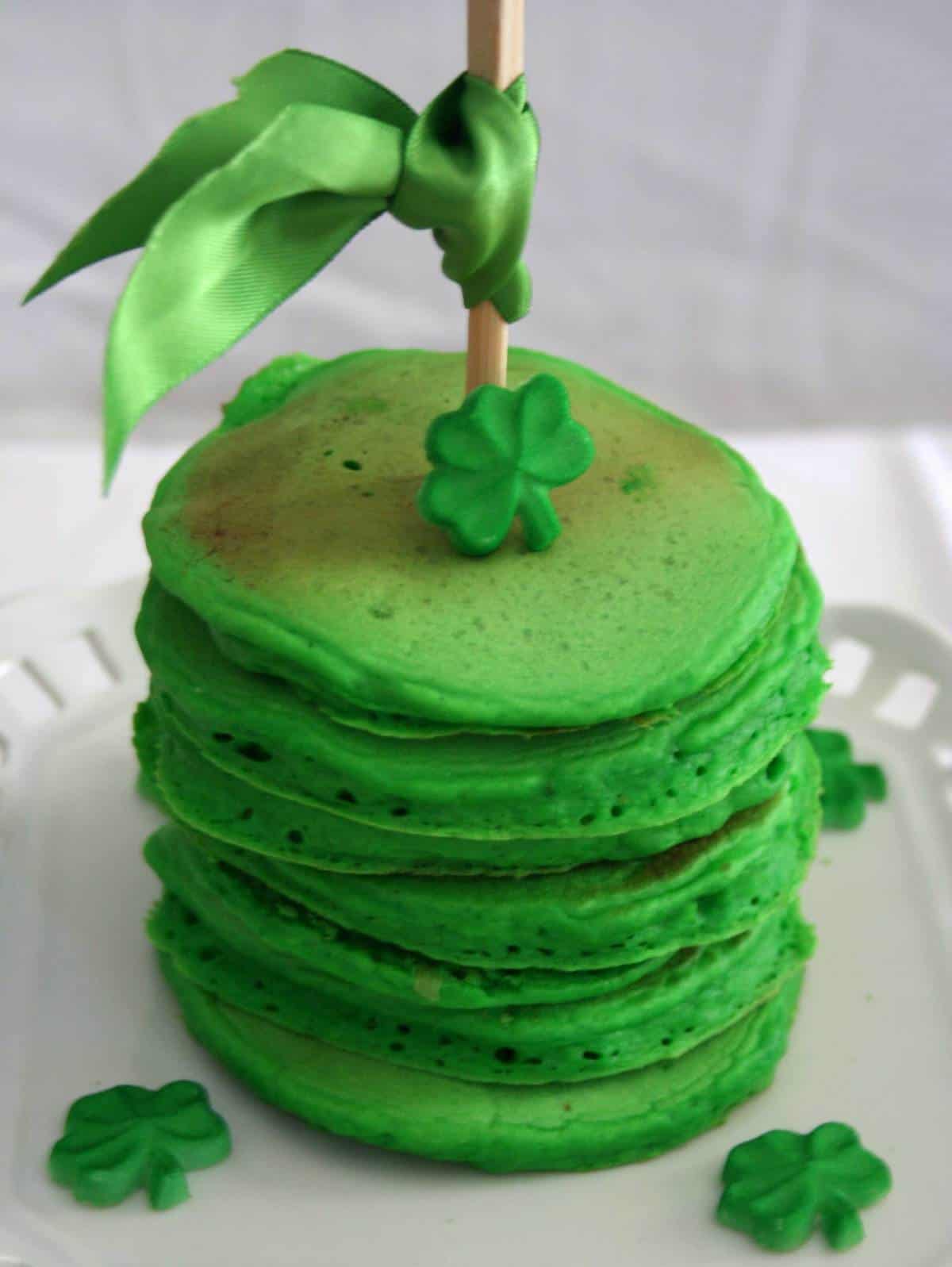 Nothing fancy here, simply add green gel food coloring to your favorite pancake recipe. Cook as normal, stack em' up and serve!
Hostess Tip: You can always make pancakes ahead of time and freeze. Since St Patrick's Day is on a school/work day this year (which are really busy mornings in our home!), I made these up and put them in the freezer. Then, all I have to do is pop in the microwave for 2 minutes and serve.
You might also like these Rainbow Pancakes – they will cheer up any sleepyhead!