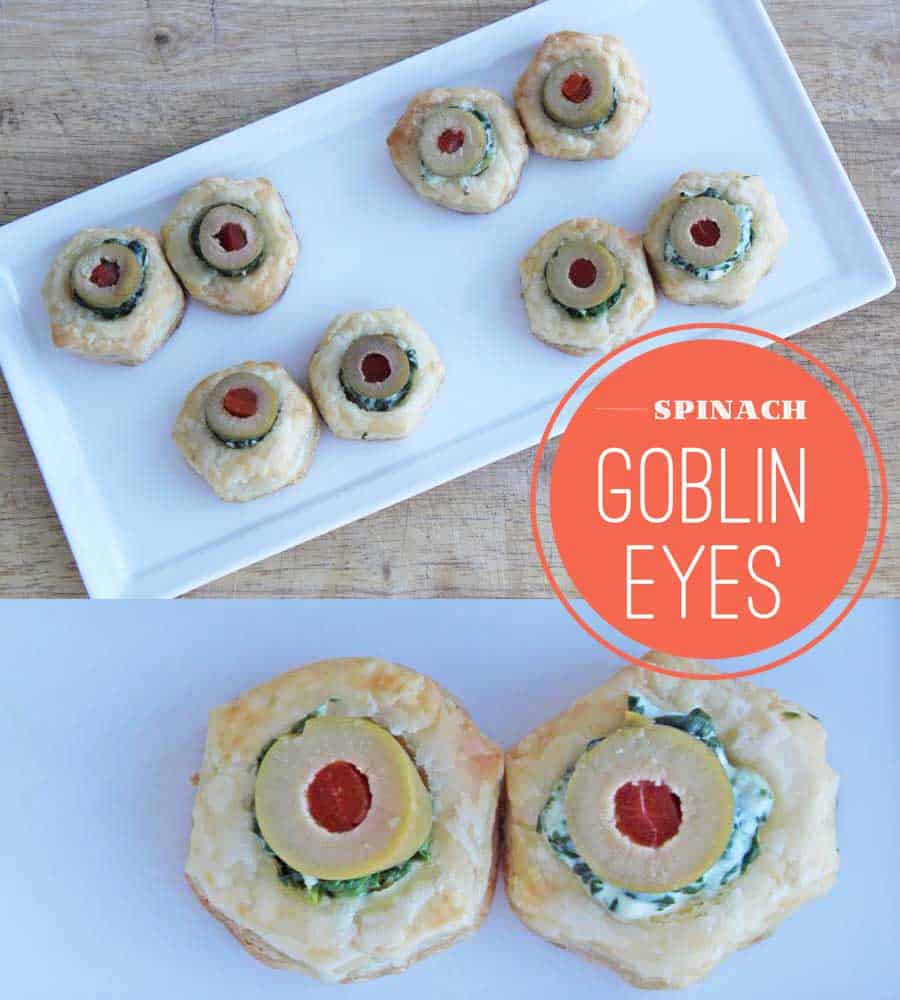 You know what gets me excited? When you find new ways to put a twist on a favorite recipe. And today folks, we have just that! I was recently asked by Pepperidge Farm to come up with a fun Halloween appetizer that incorporates Puff Pastry Cups and I was up for the mission.
My go-to spinach and cheese dip was the perfect compliment to the flaky and light puff pastry cups. To spook them up I topped them with sliced olives, transforming them into spooky Goblin Eyes — EEEK!
Super simple to make, healthy and cute!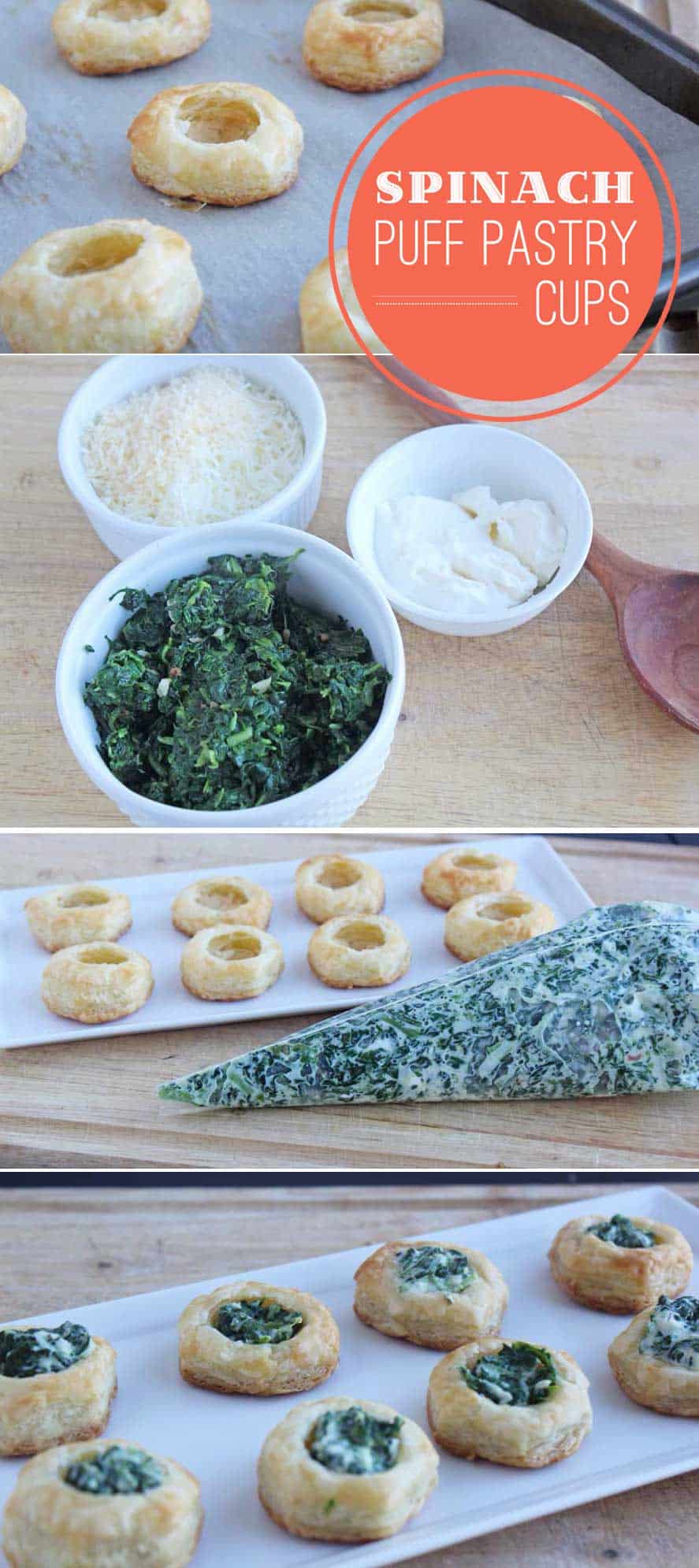 INGREDIENTS:
3 cloves chopped garlic
2 cups frozen chopped spinach
24 Pepperidge Farm Puff Pastry Cups
4 tbs cream cheese
2 tbs sour cream
1/4 cup grated Parmesan cheese
1 cups grated mozzarella cheese
Salt and pepper to taste
24 olive slices for garnish
DIRECTIONS:
-Cook Puff Pastry cups as directed and once done, set aside to cool
-Saute garlic and frozen spinach in pan until spinach is warm and liquids have cooked out; season spinach with salt and remove from heat
-In separate bowl, combine: cream cheese, sour cream, Parmesan and mozzarella
-Season with pepper to taste
-Add spinach to the bowl and combine all ingredients.  Transfer mixture into a pastry bag or resealable plastic storage bag (trim off end so you can squeeze mixture out)
-Using the pastry bag, gently squeeze mixture into each Puff Pastry Cup
-Top each with a sliced olive for the "eye"

PSST! Have a favorite way to use Pepperidge Farm Puff Pastry? Comment  and share your recipes and/or twists on existing dishes below for a chance to win a trip to the Pepperidge Farm innovation center (with yours truly!)  and to have YOUR recipe officially added to the Campbell's Kitchen recipe database. 
DISCLAIMER: This post is sponsored by Pepperidge Farm® Puff Pastry and I am part of  the "Puff Is the Spark" Panel.  All opinions are my own. Thank you supporting our sponsors.