I whipped up this Halloween snack mix the other night in about 10 minutes (made a big ole' batch and stored it in a big ole' jar!). My secret recipe  at the end of the post.   ;)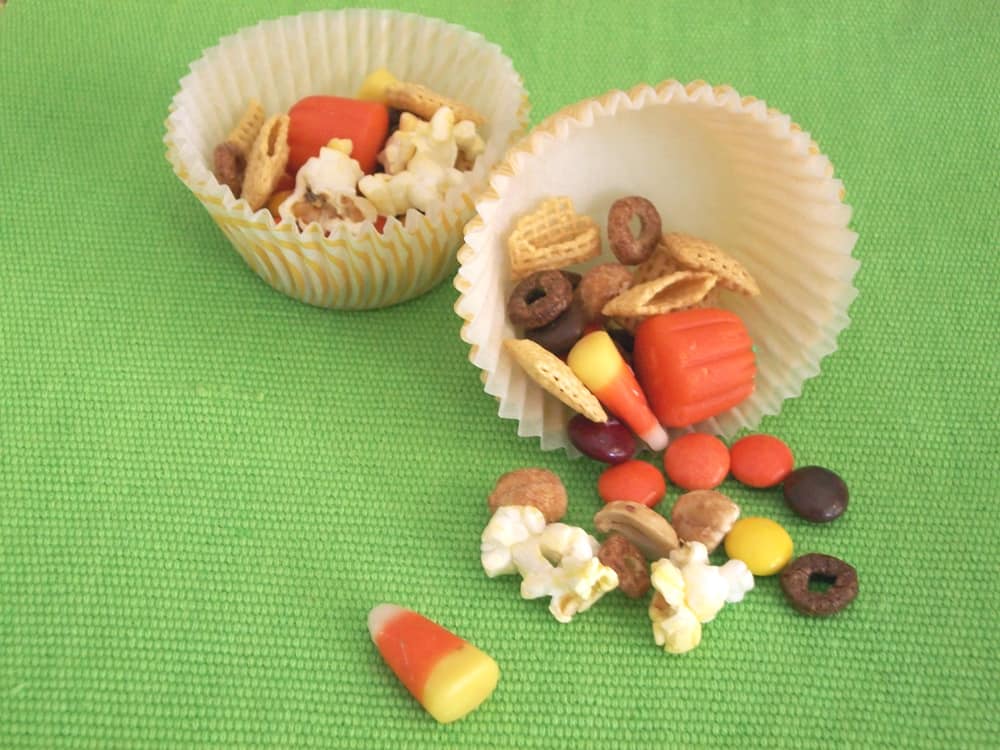 I made a big batch of this and used for different things:
-sent with kiddo on a recent amusment park trip
-made gift jars for friends
-made a cute after school treat for my girls
You all liked the St. Patrick's Day treat I shared, so I thought I'd share this one too — nothing fancy, just a simple surprise waiting for them after school.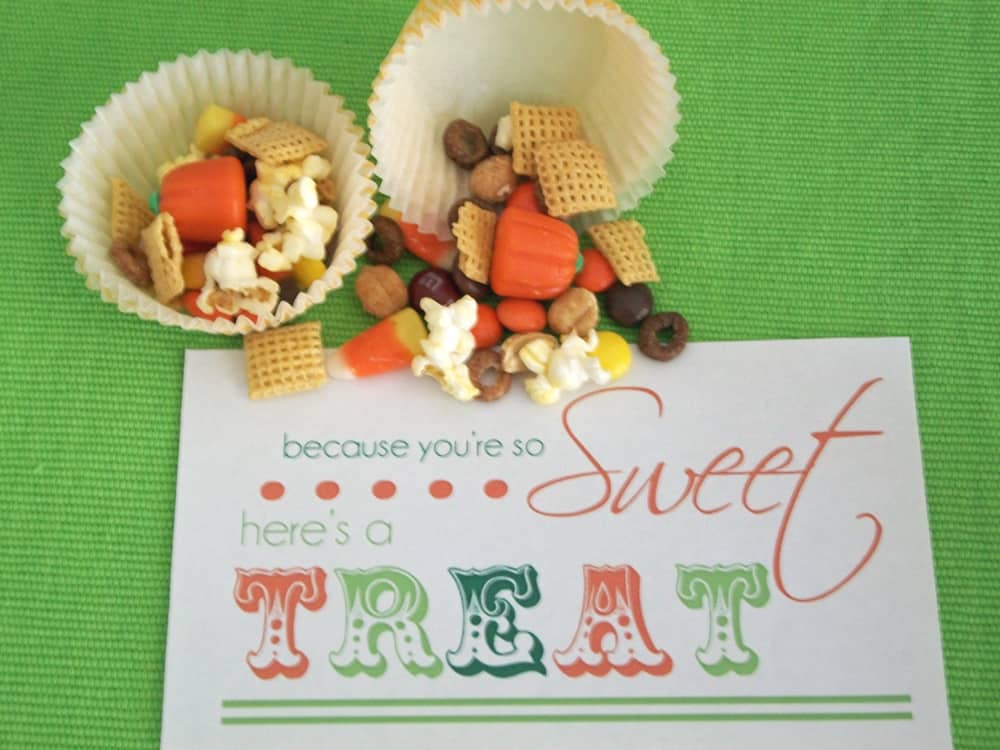 A little festive snack — you know to get in the Halloween spirit.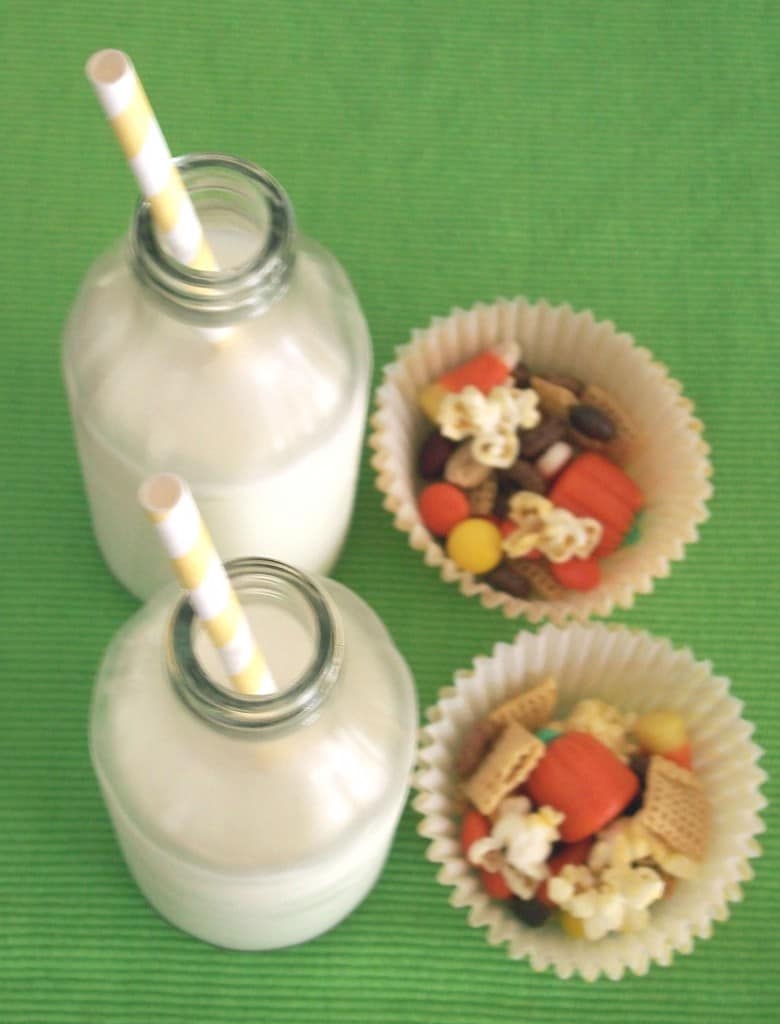 Add some milk (it does a body good) + a cute paper straw = SIMPLE.
Here's the image I created if you want to use it. Just right click + save. Then open in a word doc and print.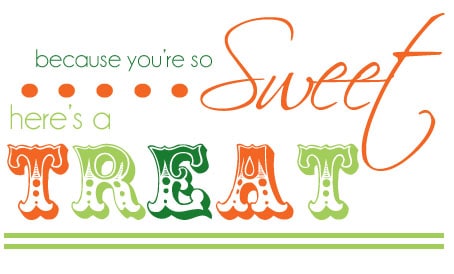 Halloween Trail Mix Recipe
Note: I don't do exact measurments — more like a handul of this, a handful of that. So just increase what you love and leave out what you don't!
Combine:
–Chex Mix cereal (I used honey flavor)
-Chocolate Cheerios
-Roasted Peanuts
-Butter Popcorn (make sure to toss a few handfuls in your mouth for good measure)
-Reeses Pieces (and then toss some of these in your mouth with the popcorn – trust me!)
-Fall colored M&M's
-Candy Corn and Candy Corn pumpkins
That's it! Mix it all up and enjoy!