If you're looking for the simplest idea for healthy game day snacks, this is it folks. It's really simple and will please a crowd. If you're not planning to make an entire snack stadium tray, this is a similar idea but in individual form.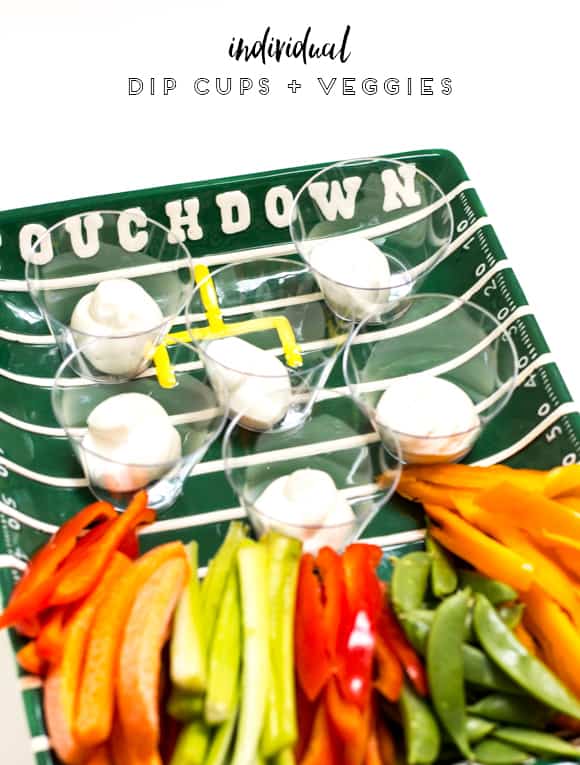 I love serving appetizers that are easy for guests to grab and eat easily (especially if they're huddled around the TV watching a game). You can make these dip cups ahead of time by putting your dip into a short plastic cup. I'm loving Heluva Good! Dips because they have a wide variety of flavors that taste amazing. Check them out in the dairy aisle of the supermarket. They are made with real sour cream and lots of flavorful spices. For this recipe I used the Bacon Horseradish flavor which went to well with the veggies. I really liked how it felt like a great dip, with a flavorful upgrade.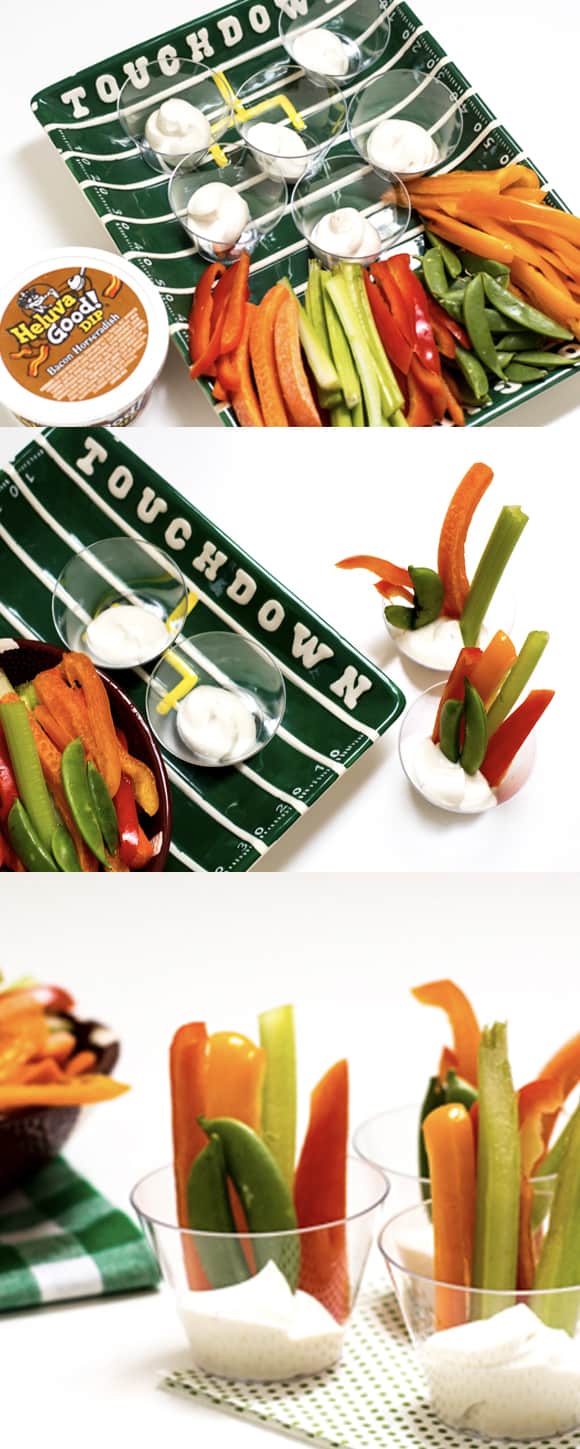 Place the dip cups on a platter with a variety of cut veggies. That way guests can choose which they want to dip. I offered celery, carrots, bell peppers, and sugar snap peas.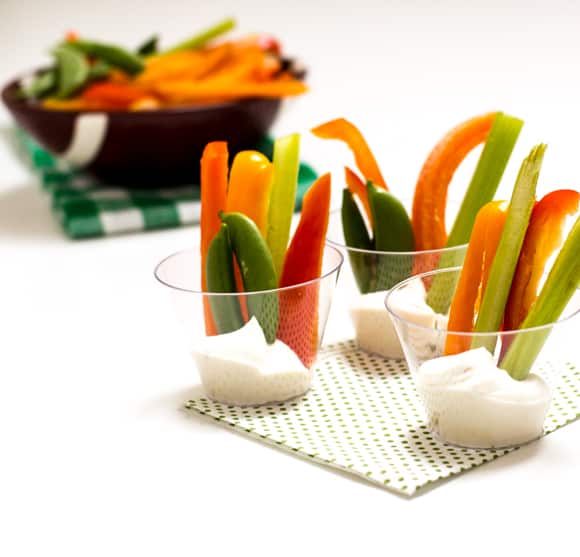 Hostess Tip: To fill the glasses with the dip, scoop the dip into a Ziploc bag and then cut the tip off a corner. This will allow you to squeeze a little dip into each cup without making your cups messy. Of course, you can always just use a spoon too!
Visit HeluvaGood.com for full product info and to find out where you can buy Heluva Good! dips in your neighborhood.
UPDATE in the $250 GIVEAWAY!  Thanks for sharing all of your great game day snack ideas! The lucky winner selected was Nancy L. Congrats! 
This is a sponsored post, of course all thoughts are my own.