I really am a sucker for a pretty cocktail, especially a festive or holiday cocktails. So when Sierra Mist asked me to test out two of their festive holiday cocktails all I could say was …. "get me my shaker!"
I was really eager to test out these two unique cocktails because although I like a little fizz in my drink — I am not a fan of sugary sodas. Sierra Mist seemed like a great alternative since it is made with real sugar, no artificial ingredients and is 100% natural flavoring.
So, I put my mixologist's hat on and created these: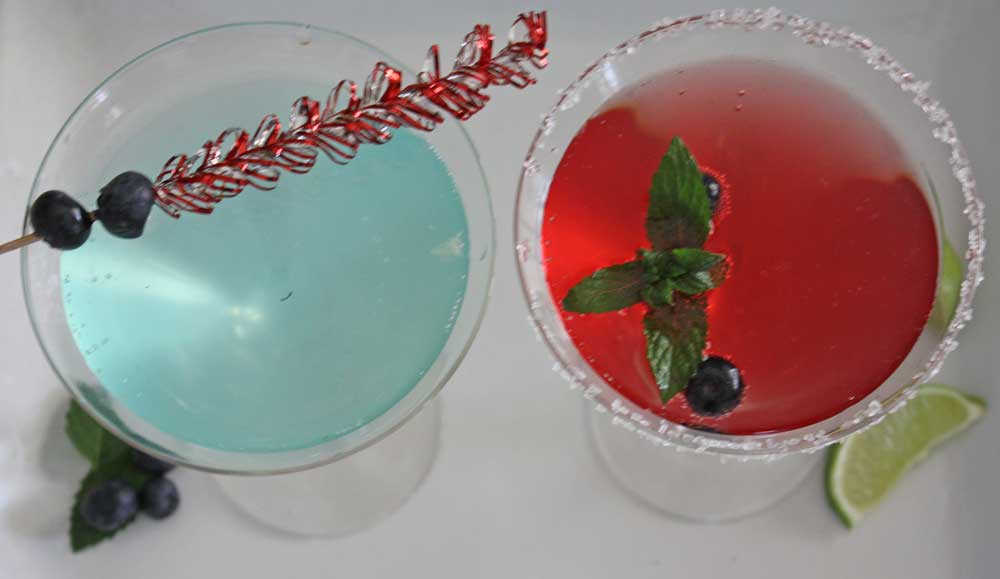 Pretty, right? Say hello to Meet me at the Mist-letoe & Frost Bite.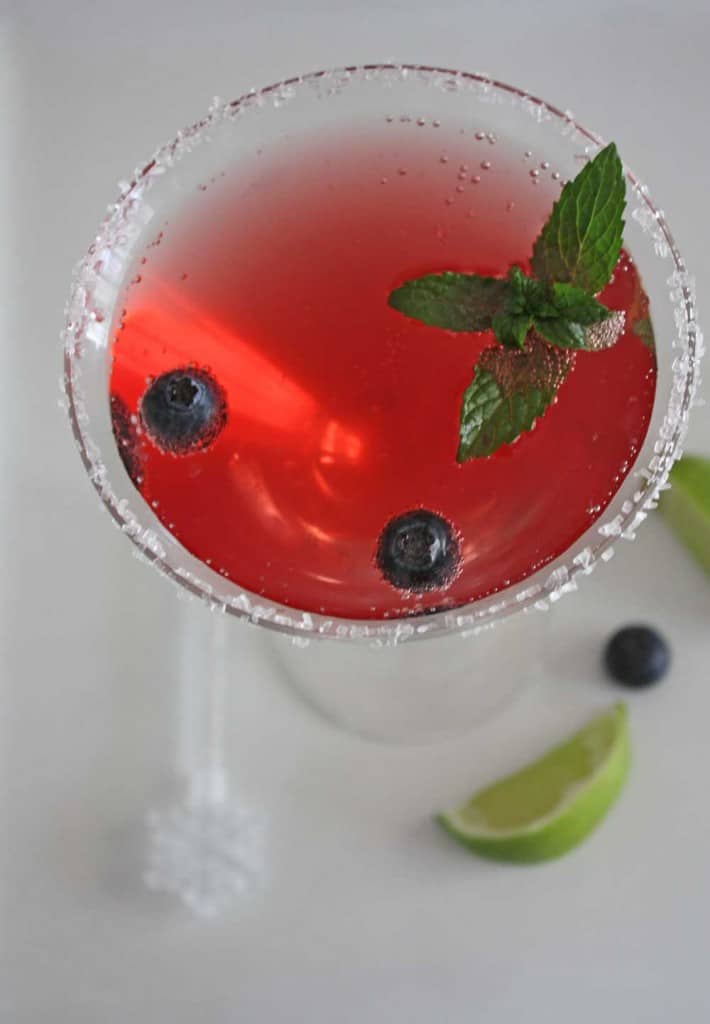 Meet Me At The Mist-letoe…Martini
Ingredients
2 oz. Sierra Mist Natural
1 1⁄2 oz. Raspberry Vodka
3 Leaves fresh basil
1⁄2 oz. Fresh lime juice
1 oz. Blueberry juice
Directions
1. In a glass, muddle two basil leaves and lime juice, then add to shaker
filled with ice
2. Add raspberry vodka and blueberry juice to the shaker; shake well and
strain into a martini glass
3. Top with Sierra Mist Natural
4. Garnish with a basil leaf for decoration (optional)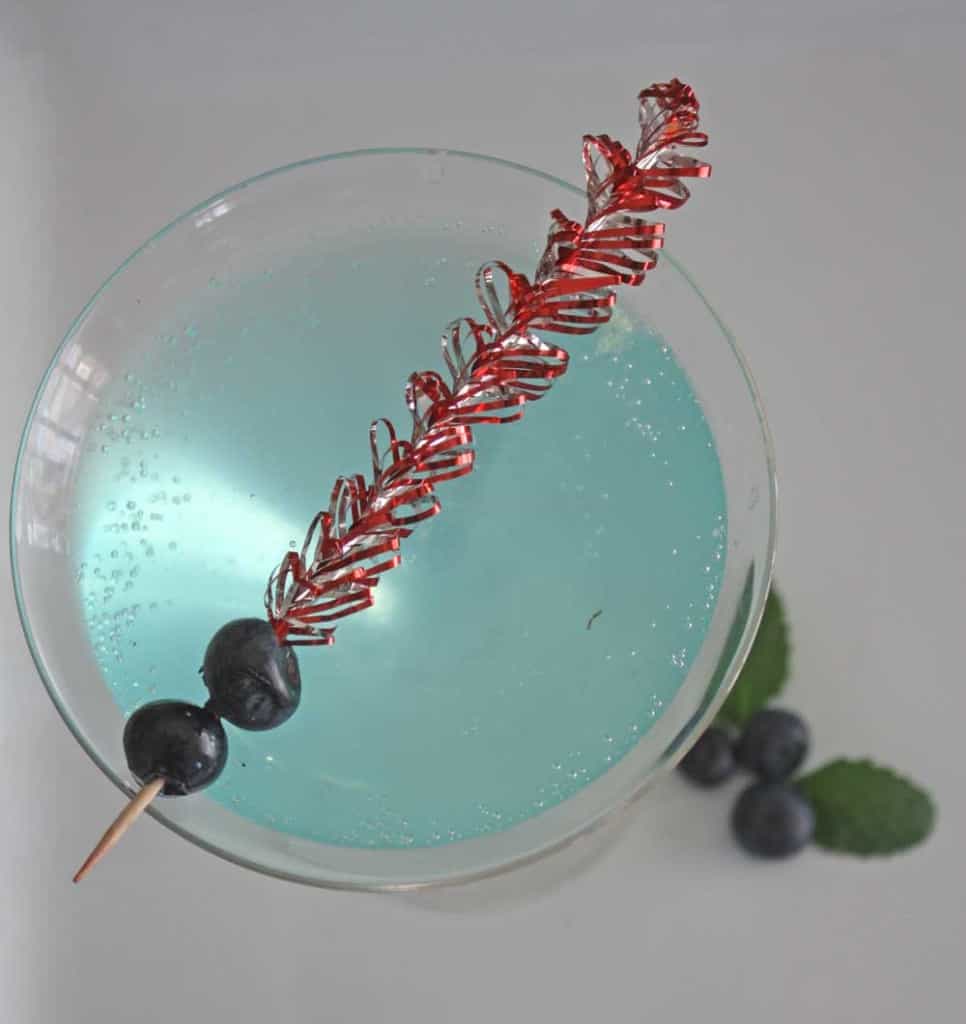 Frost Bite
Ingredients
3 oz. Sierra Mist Natural
1 oz. Blue Curacao
1 oz. Coconut Vodka
Fresh mint
1 oz. Pineapple juice
Fresh blueberries (optional)
Directions
1. In a shaker filled with ice, mix coconut vodka and pineapple juice
2. Add blue curacao, fresh mint and blueberries (optional)
3. Shake all ingredients well and strain into a large glass filled with ice
4. Top with Sierra Mist Natural
5. Garnish with fresh blueberries for a holiday twist (optional)
…
So I thought it's be fun to see which cocktail you'd most like to try. Are you a Meet Me at the Mist-letoe or a Frost Bite? Here's my favorite…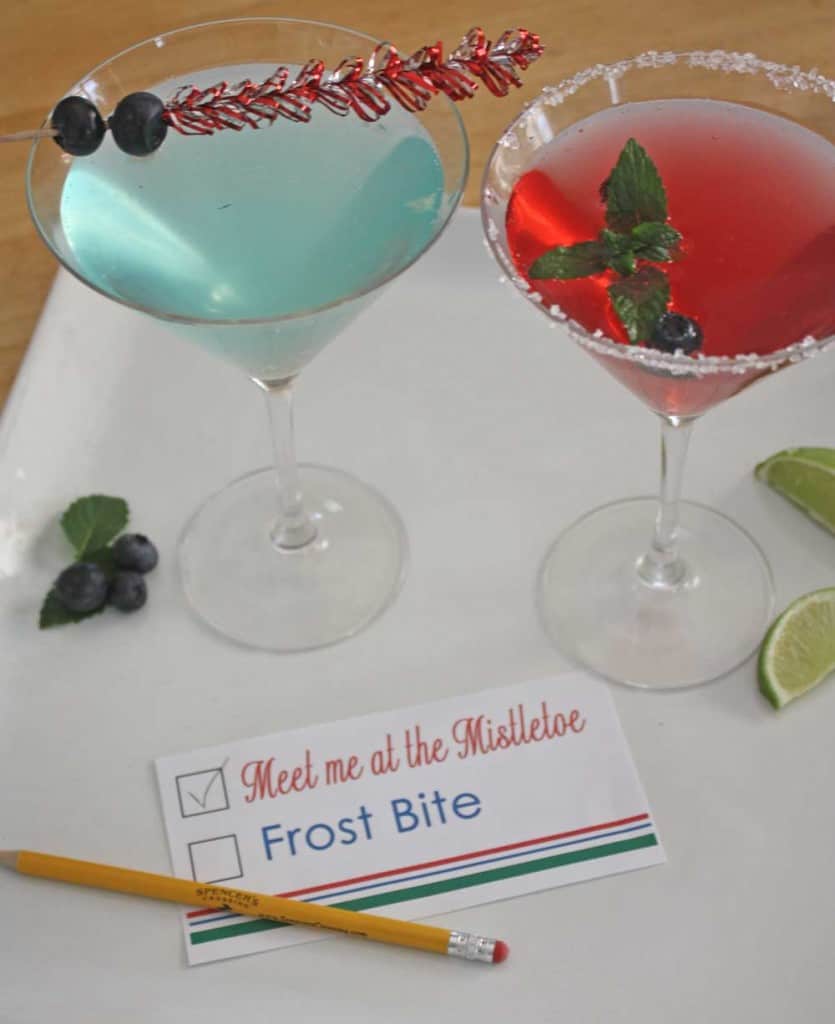 Now tell me, which would be yours?
Don't forget to check back for 2 more recipes (one cocktail and one mocktail!) plus a cool giveaway from Sierra Mist!
You can also "Like" Sierra Mist on Facebook and check out other recipe ideas.
This is a sponsored post. I was provided products and/or compensation for this post. All opinions are my own.