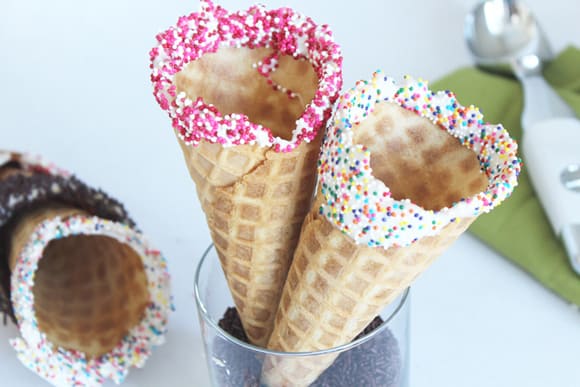 I scream, you scream …. right? It might not be summer (where you live), but around these parts we are always in the mood for a scoop (or two!) on an ice cream cone.
My pantry always seems to have an excessive amount of both chocolate and sprinkles left over from holiday baking, so when this idea came to me it seemed like the perfect way to use them up. These sprinkle-dipped cones were easy to make and a huge hit with my family. Feel free to make these cones ahead of time and store them until you're ready to use.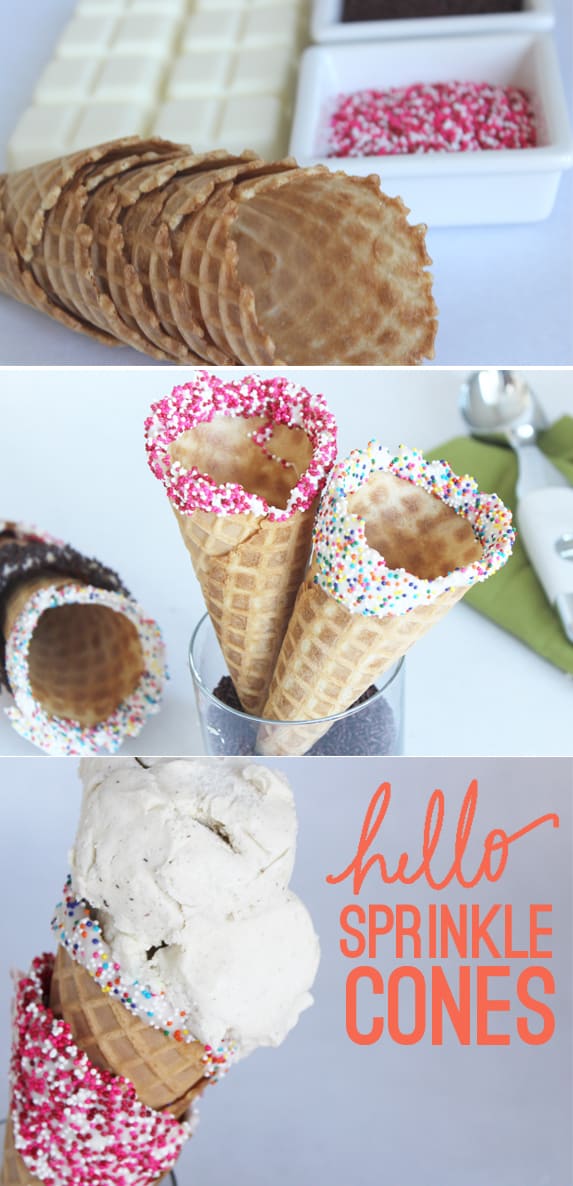 Sprinkle-Dipped Ice Cream Cones
Ingredients
12 ice cream cones
1 pound melting chocolate
1 cup of your favorite sprinkles
To make: Melt chocolate as directed on package. Once melted, dip the rim of the ice cream cone in chocolate and then immediately into the bowl of sprinkles. Lay the cone on wax paper until the chocolate dries and hardens. Serve by scooping ice cream into cone.
Recipe originally created for SC Johnson Family where I am a guest blogger. See it here.