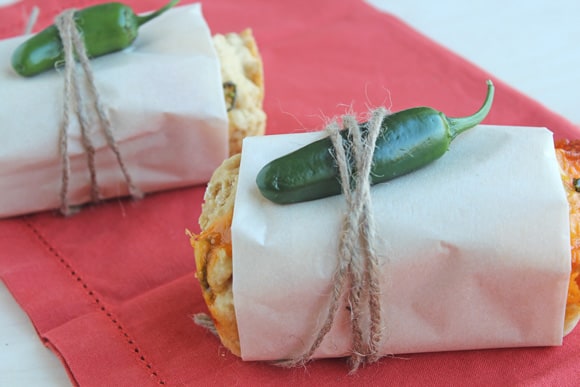 Cheese, spice and carbs? There could be little things better. Speaking of, have you tried Joy the Baker's chili cheese fries? They changed my life.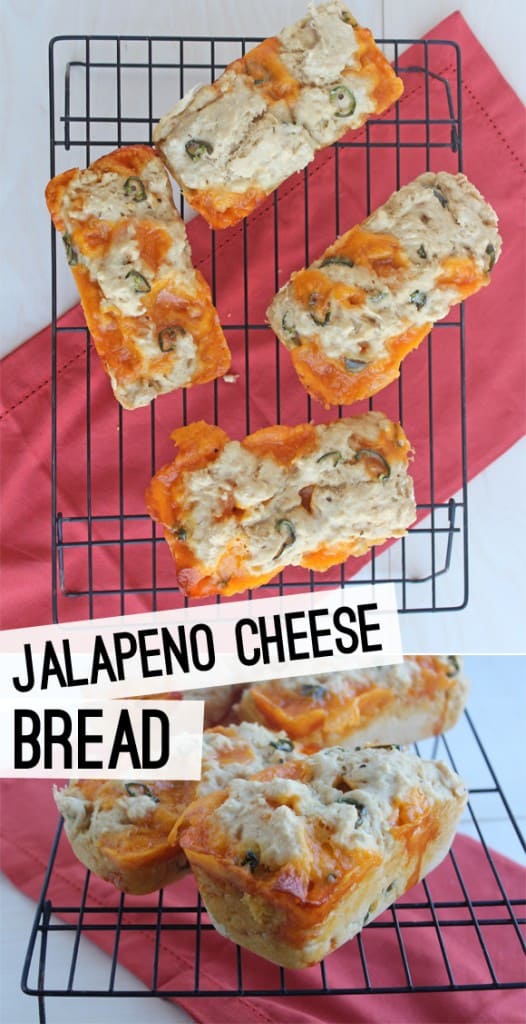 This bread takes 15 minutes (tops!) to prep and you only have to dirty up one bowl. It doesn't get much simpler than that.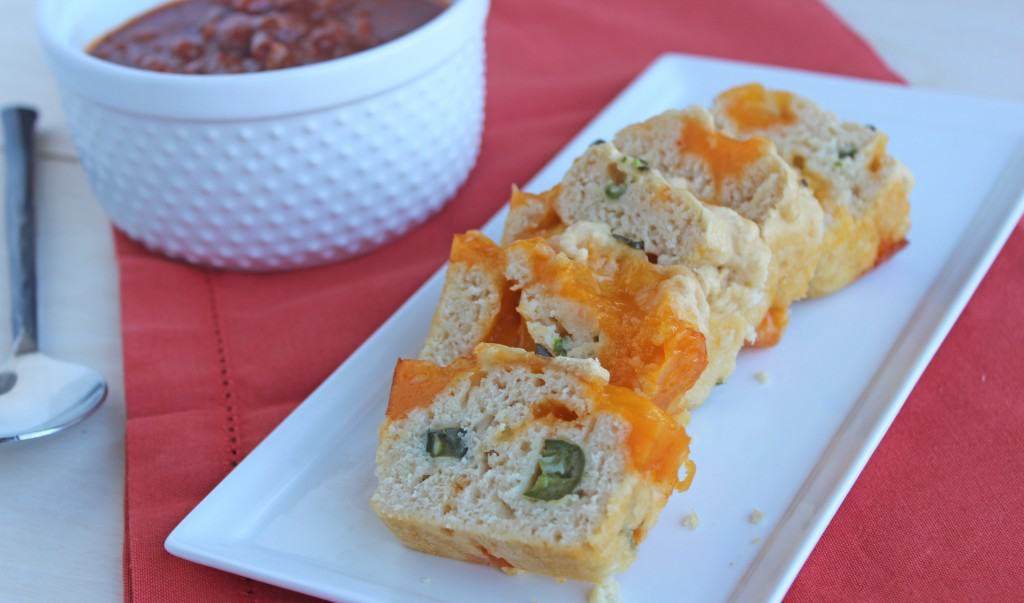 Slice it and serve with soups and chilies, wrap it up to take to  a neighbor or dish out while watching the football game. You can't go wrong.
Jalapeno Cheese Bread
Makes one 9 inch loaf or 4 mini loafs (shown here)
3 cups all purpose flour
1 tablespoon baking powder
1 teaspoon salt
3 tablespoons sugar
1 1/2 cups cheddar (or pepperjack for even more spice), cubed
2 jalapenos, seeds removed and sliced
12 ounces beer (I used Blue Moon)
1/2 cup butter, melted
To Make
Preheat your oven to 350 degrees. In a large bowl, mix together the flour, baking powder, salt, and sugar. Reserve butter. Add in the cubed cheese and sliced jalapeno. Pour in the beer and stir until combined. SIMPLE.
Spray a 9-inch loaf pan or mini loaf pan with cooking spray. Pour half of the melted butter in the pan. Spoon the batter in the pan and pour the remaining butter on top. Place in the oven and bake for 50-60 minutes until the bumpy crust is golden brown.
Bread is best served warm. If enjoying it later, be sure to warm it up.