I recently discovered how to make a jalapeno martini and it was just so good, I had to share it with you!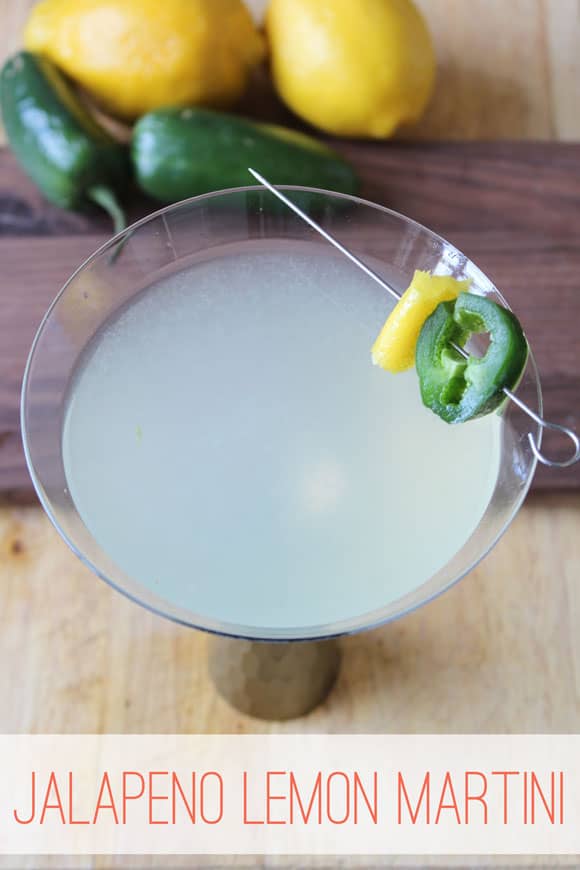 It's spring, which means the Mr. and I have gotten dirty replanting our garden. We have a pepper box that never fails to produce WAY more jalapeños than we can consume. We eat them raw, stuffed, chopped, pickled and baked into bread. It was only a matter of time before we figured out how to drink them too.
disclaimer: you shouldn't drink this if you don't like a little heat
 The first step is to infuse your vodka (this will take about 10 minutes).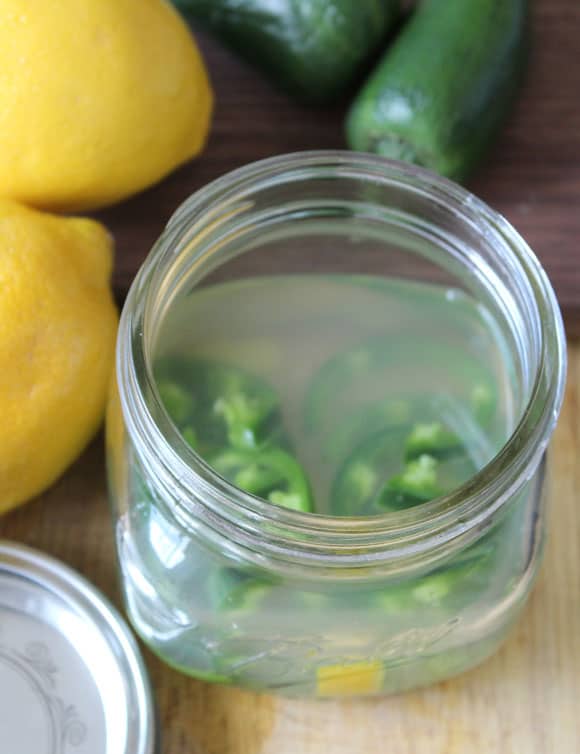 Once your vodka is infused, it's as simple as shaking it over ice!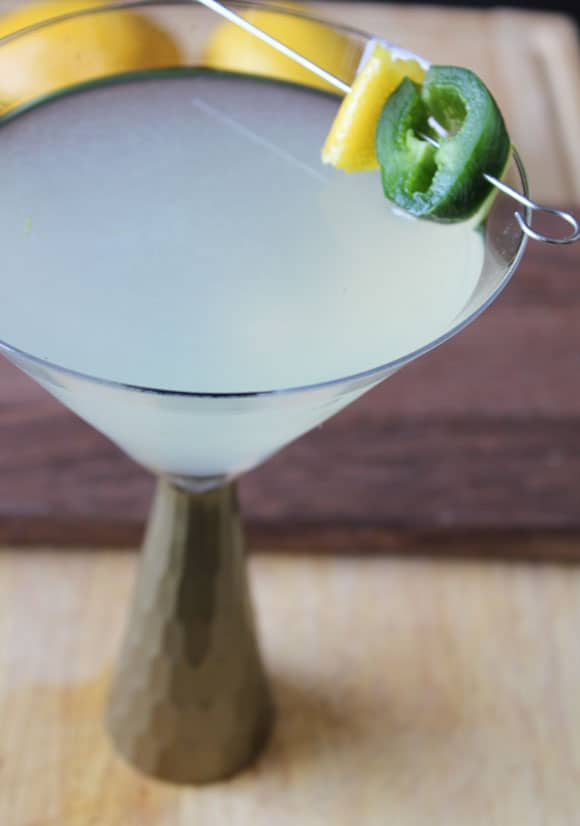 If you're ready to add a little spice to your 5 o'clock hour —  make this Jalapeno Lemon Martini.
Jalapeno Lemon Martini
In a small glass or jar, infuse your favorite vodka by combining 1 cup vodka, juice of one lemon, and 1/2 – 1 sliced jalapeno (seeds removed). For most people, 1/2 a jalapeno will due. If you're living on the edge, put a full one in there. Let sit for about 10 minutes.
To make: Pour infused vodka over ice in shaker and shake it like a Polaroid picture. Strain into your favorite martini glass. Garnish with a slice of jalapeno and lemon zest.
recipe makes two servings feel free to share (or not).
Want more cocktail recipes? Browse them here.