Considering using birdcages in your wedding decor? I came across these stunning images showing birdcage decor at it's finest.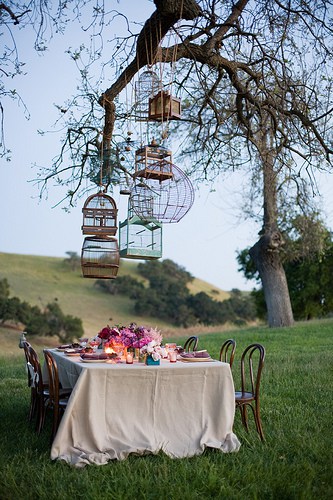 The birdcages hung from an old tree seem like an unexpected delight.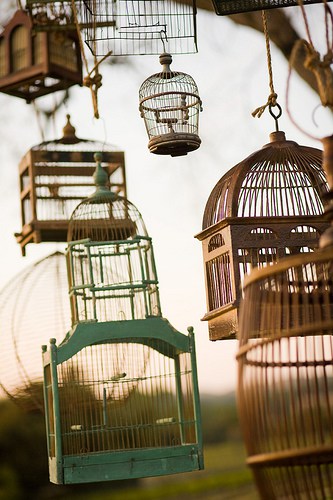 I can see decorating with birdcages for weddings, bridal showers and even engagement parties (think love birds or tweet-hearts). These images are from Duet Weddings– well worth a look!
What do you think? Do you see birdcages in your decorating future?