Looking for a cute way to serve up snacks during the Super Bowl? It can't get easier (or cheaper) than using old-school paper lunch bags! All you need to do is grab a paint brush and some white paint and in 60 seconds you can transform the ordinary bags into cute football treat bags!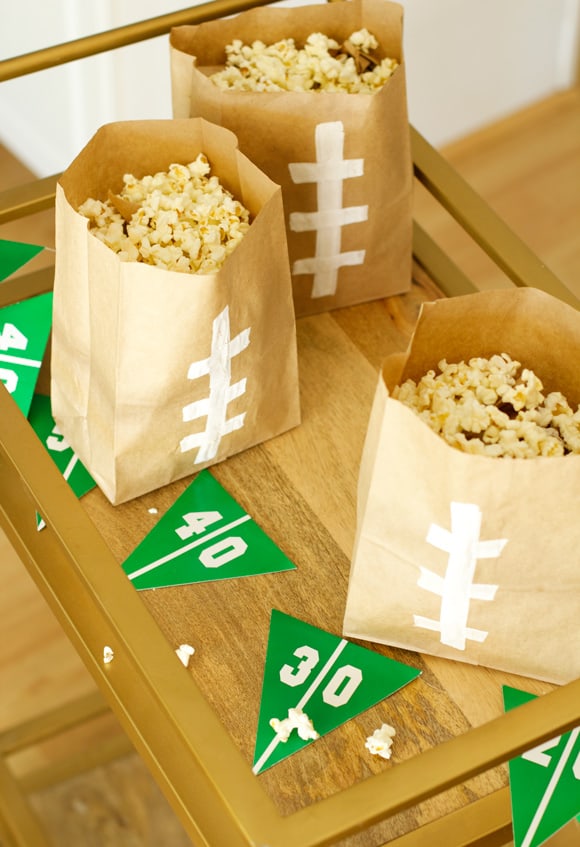 Fill them with popcorn, chips, peanuts, trail mix, or pretzels.  Your snack just got an upgrade!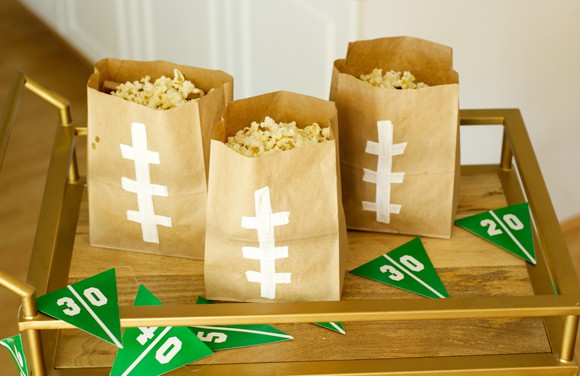 I love a simple party hack and these bags will double as cute decor. What will you fill yours with?
Love these? Be sure to make these simple football mason jars (all you need is tape!) and these easy football cupcakes!