Looking for sweet (simple) valentines day treats to make? These chocolate hearts only took 15 minutes from start to finish!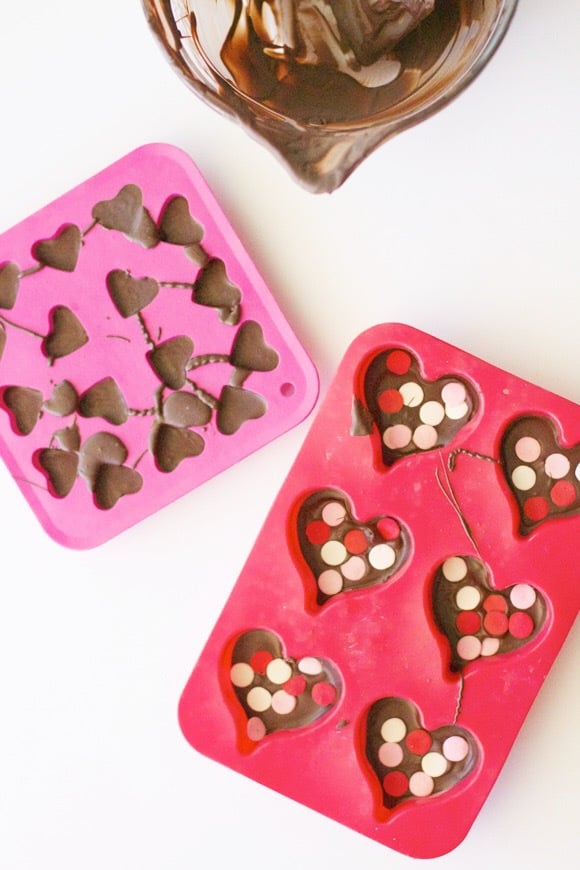 All you will need is a heart mold, melting chocolates, and some sprinkles.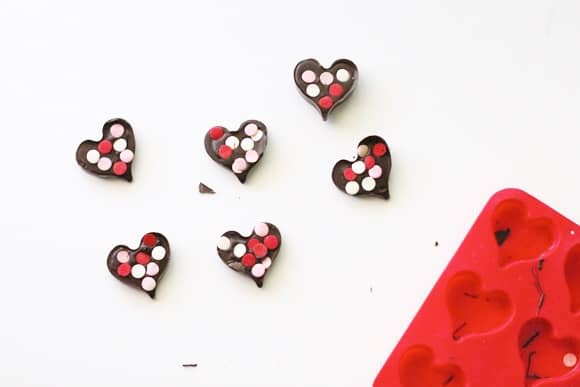 Melt the chocolate and pour into your molds. Add a few sprinkles to the chocolate while it is still wet.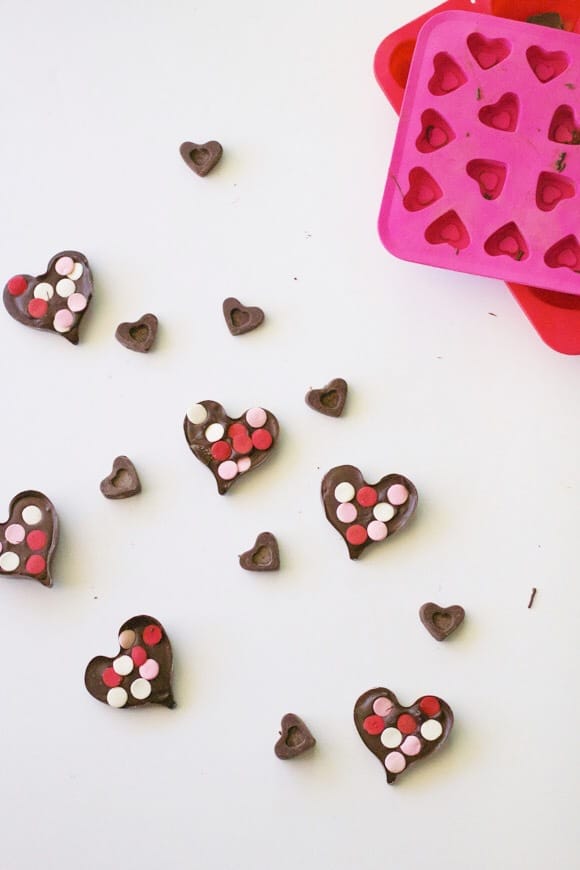 Let them harden for about 15 minutes and then just pop them out!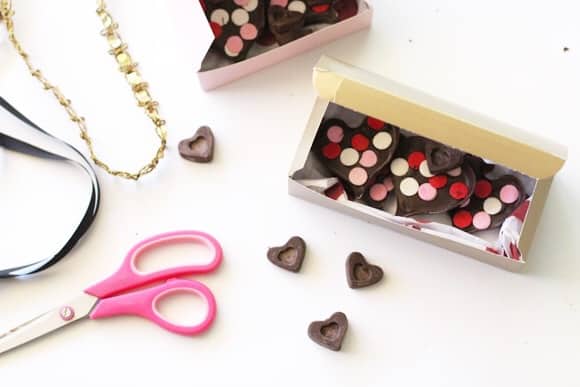 Place them in little boxes and tie up with ribbon. Your treats are ready to give.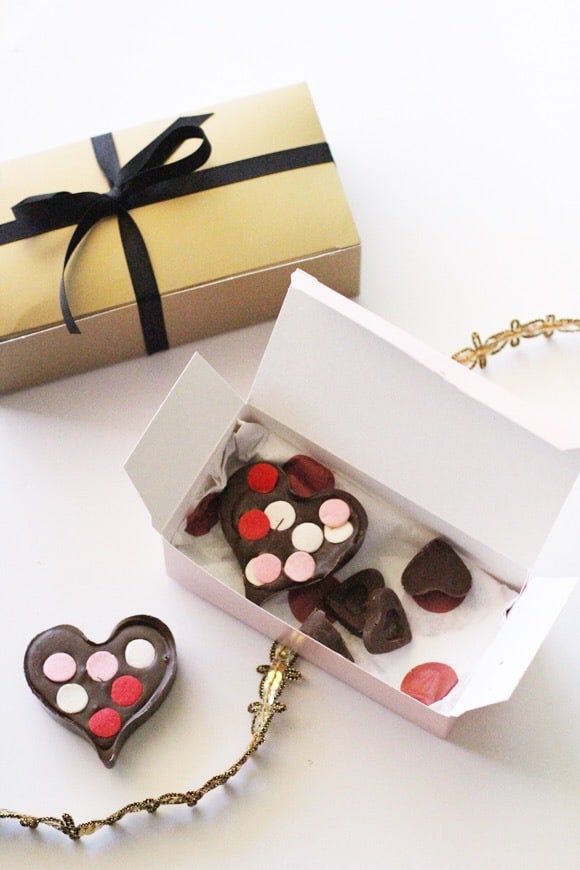 Who wouldn't love a little box of heart chocolates?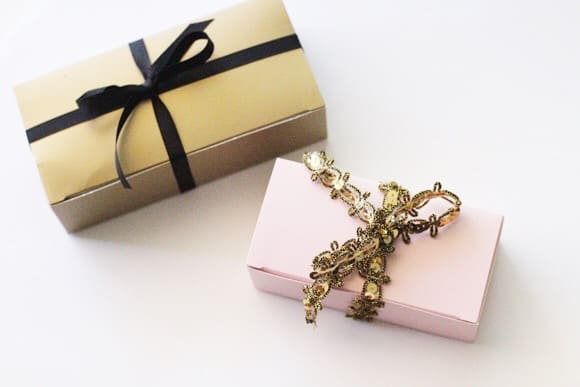 Happy Valentine's Day!
PS if your looking for an unconventional card to give, check out these 90's rap inspired cards. If you like them, print them out for yourself. xoxo